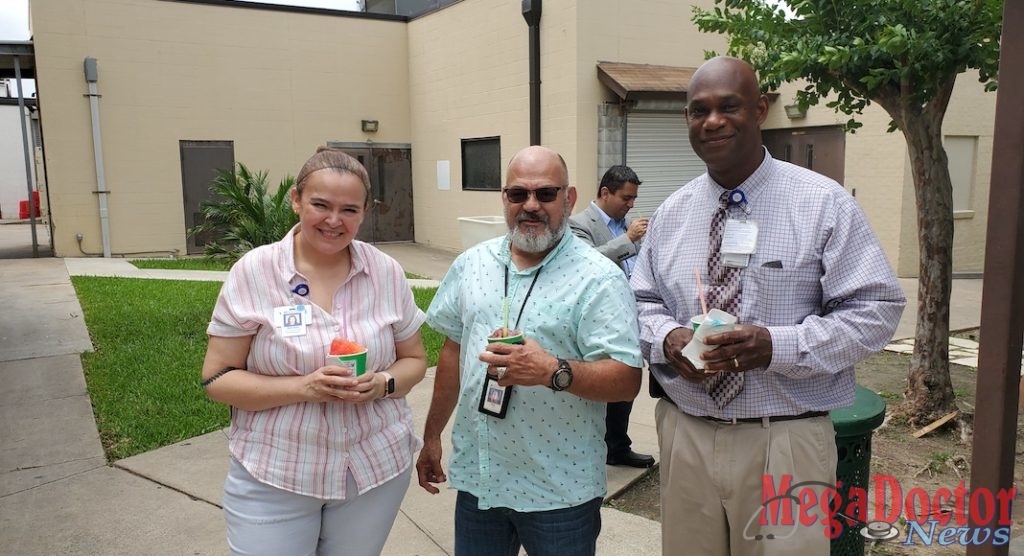 Mega Doctor NEWS
Brownsville – Valley Baptist Medical Center-Brownsville joined with hospitals throughout the country this week to celebrate Hospital Week 2019 – a celebration to thank doctors, nurses, therapists and staff for the work they do to care for the community.
"Our teams show tireless dedication and endless compassion while caring for the sick and injured of Brownsville, Cameron County, and beyond," said Dawn LeRoy, Chief Nursing Officer at Valley Baptist Medical Center-Brownsville. "Healthcare is extremely challenging, requiring both dedication and sacrifice from our entire team, and Hospital Week is just a small demonstration of our admiration and respect for everything they do."
National Hospital Week, which started as National Hospital Day and was first recognized in 1921 on May 12 in honor of famous nurse and public health champion Florence Nightingale, is "an opportunity to thank all of the dedicated individuals – physicians, nurses, therapists, engineers, food service workers, volunteers, administrators and so many more – for their contributions," according to information from the American Hospital Association.
To close out the Hospital Week festivities on Friday afternoon, physicians and staff at Valley Baptist-Brownsville were treated to snow cones and the opportunity for a few minutes of fellowship outside in warm South Texas sun.
Adriana Cotal, Food Service Manager, said the hospital week activities were a chance for employees to recognize one another for the hard work they do every day.
"It was fun this week to spend a little time together," she said. "Our Valley Baptist family works hard for our community, and it was great to be able to recognize that."