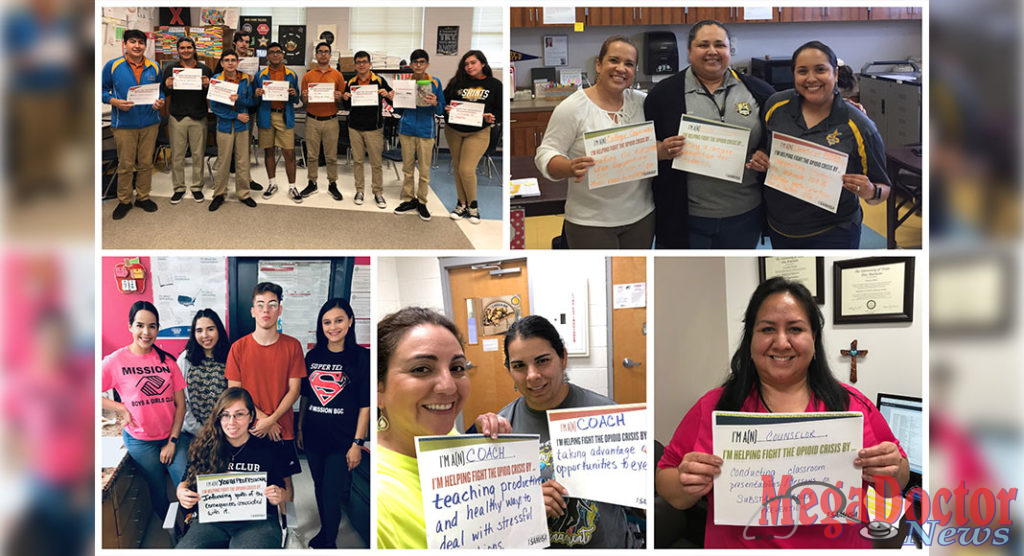 Mega Doctor NEWS
Pharr, TX – National Prevention Week 2019, which ran from May 12 to May 18, is a national health observance sponsored by the Substance Abuse and Mental Health Services Administration (SAMHSA), and is dedicated to increasing the prevention of substance use and promotion of mental health, and celebrating the successful prevention efforts of organizations and individuals.
Behavioral Health Solutions recognizes that we can all inspire positive change throughout the year. Every day and everywhere, whether we make healthy choices for ourselves or inspire others to do so, the small actions we take can change lives for the better. To encourage healthy decision-making and rally people to reach their full potential, BHS partners and collaborates with area youth and adult organizations to conduct presentations on the consequences of drug use and teaches drug prevention curriculum in schools.
National Prevention Week echoes a key message of the 2016 Surgeon General's Report on Alcohol, Drugs, and Health: we can shift the way our society thinks about substance misuse and substance use disorders while defining actions that individuals and communities can take to prevent and treat these conditions. BHS is proud to be one of many organizations around the country encouraging people to raise awareness about the importance of substance use prevention and mental health promotion in their communities as part of National Prevention Week 2019.
The mission of Behavioral Health Solutions is to provide a multilevel approach inclusive of prevention, intervention, treatment and recovery to reduce substance abuse and related co-existing conditions in our communities, encourage healthier life-styles related to at-risk public health behaviors, and promote stronger families.
For more information about Behavioral Health Solutions, or to become a volunteer, please visit our website at www.bhsst.org.