Their main benefactor is a hospital that keeps giving and giving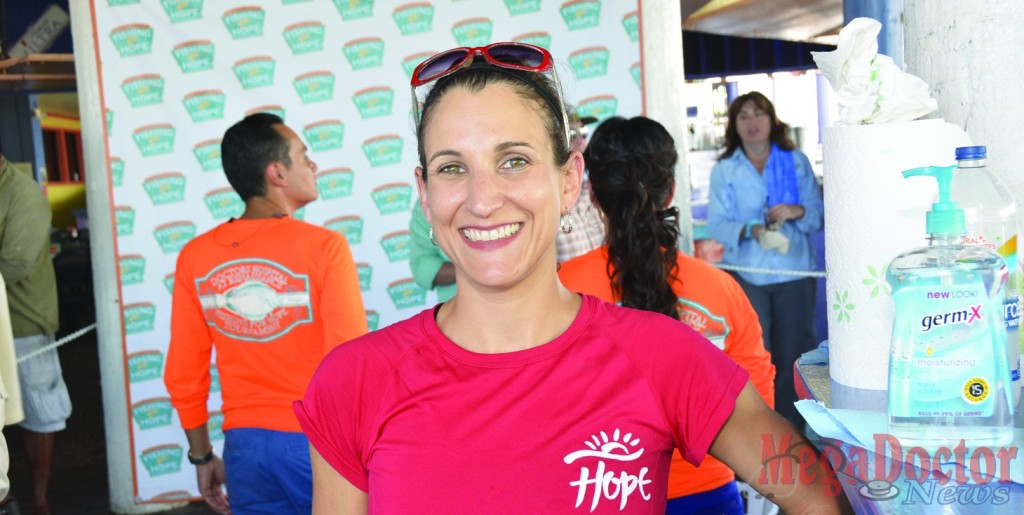 - Advertisement -

Mega Doctor News – 
By Roberto Hugo Gonzalez,
Rebecca Stocker, the director of Hope Family Health Center couldn't be happier after she found out that the 10th Anniversary of the 'Fishing for Hope' event raised $275,000.00. That means that the clinic continues to serve a vast and underserved community.
Doctors Hospital At Renaissance is their main benefactor; year after year, it makes a great effort to start and finish the monumental task of raising funds for the clinic.
How is it going? "It's amazing what Doctors Hospital At Renaissance does for the clinic," Rebecca said. "This is our Tenth Annual Fishing for Hope Tournament and it couldn't be any better."
As the director of the clinic, Rebecca is the one that will face the many people in need if these funds were to disappear.
Rebecca talked to Mega Doctor News about some of the challenges they face at the clinic. "Our patients are 100 percent uninsured. We constantly face patients who have gone so many years without seeing the doctor, without taking their medication, and they come to us with major chronic illnesses."
In addition, many of these patients need surgery or they need some intense medical care that they just hadn't foreseen, and they haven't been able to afford.
- Advertisement -

She said, "Without insurance, they have no way to go to the doctor for regular check ups, and they usually end up in the emergency room; so then we're able to step in to help them."
Rebecca added that a lot of times it's very, very costly care that they can't afford by themselves.
The services that they provide through Hope Family Health Center is through fundraisers like the 'Fishing for Hope' Tournament. Those funds pay for medication, surgeries, and with specialty care provided by doctors who are volunteers.
She said that 90 percent of those volunteers come from Doctors Hospital At Renaissance. Adding that, "So not only do they support by helping us pay for our light bill, our overhead, and for the medical care and medication, and surgeries for patients; but they also send their physicians over to see our patients, which is amazing."
Do you invite doctors from other areas or hospitals? "Of course we do. Some of the physicians that volunteer with us are from Mission and from Starr County."
Rebecca says that they serve everybody and receive patients from Rio Grande City all the way to Port Isabel.
They serve about 3,800 patients a year with both medical services and counseling as well; this is done with only one clinic.  She said, "We have one clinic and about eleven medical providers in addition to five mental health therapists."
The clinic is well staffed with volunteers like medical physicians, family practitioners, internists, physician assistants, and one allergist that also volunteers for the clinic.
She explained that this is the first year that they have medical residents at the clinic, "It's amazing," to have them serve at the clinic.
"Because the truth of the matter is, with the culture of our population, of the uninsured, and very low income; transportation is even an issue.  We don't know if we're going to see the patients again, so we have to do everything we can for them, right then and there." Rebecca finalized. MDN