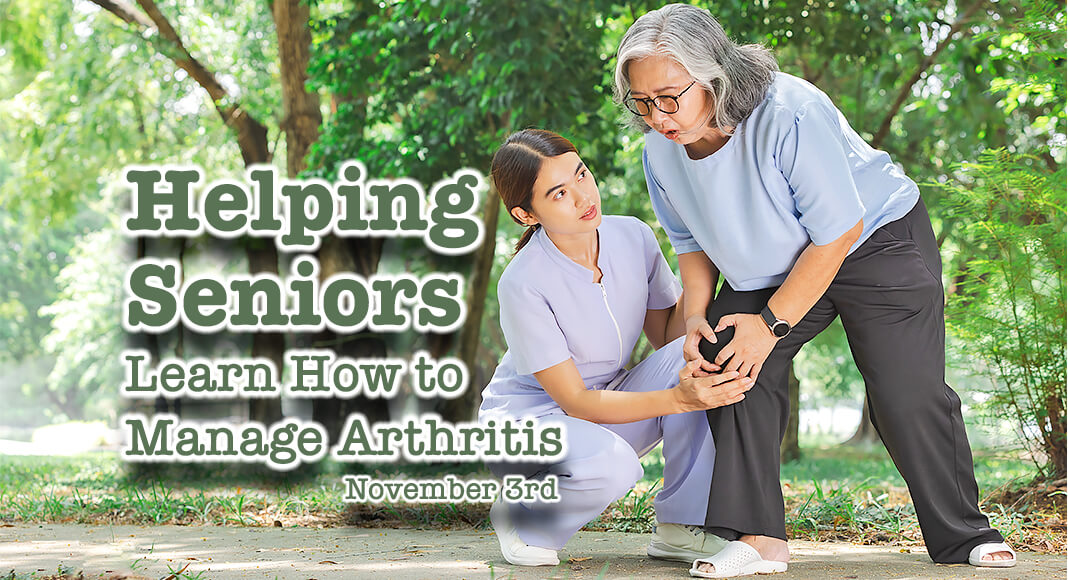 Mega Doctor News
- Advertisement -

As bodies get older, individuals can begin to experience joint pain and stiffness. But those symptoms may also indicate that a person may have developed arthritis, which is the swelling and tenderness of one or multiple joints. It's the leading cause of disability in the United States with more than 100 types of arthritis affecting people of all ages, genders and races, according to the Arthritis Foundation.
However, the prevalence is much higher among those who are 65 and older, with health experts reporting that more than one in two men and more than two in three women in that age group are estimated to either have been diagnosed with arthritis or reported joint symptoms consistent with arthritis.
To help seniors in the Rio Grande Valley learn about the different types of arthritis and how to manage the pain that can come with the condition, South Texas Health System and Prominence Health are dedicating the latest installment of their Senior Living Seminar series to arthritis.
Throughout the seminar, attendees will have the opportunity to learn about the various treatment options available to manage the pain and discomfort caused by the disorder.
Topics include: The Signs of Arthritis, led by a representative from the South Texas Health System McAllen Family Medicine Residency Clinics; Living with Arthritis, a discussion with a member of the community impacted by the condition; an interactive workout focused on ideal exercises for seniors with arthritis, led by the South Texas Health System Outpatient Rehabilitation program; and a healthy cooking demonstration led by the STHS McAllen Dietary Department.
In addition to the talks and demonstrations, the seminar will include a community health fair featuring no cost health screenings including blood pressure and glucometer checks.
The "Living with Arthritis" seminar will be held in the conference room at the South Texas Health System Heart Clinics building, located next to the STHS Heart facility at 500 E. Ridge Road in McAllen, on Friday, November 3, from 10:00 a.m. – 12:00 p.m.
For more information and to register for this free event, please contact Veronica Galligan at 956-821-9569 or by email at Veronica.Galligan@uhsinc.com.
Who:
South Texas Health System & Prominence Health
What:
Living with Arthritis, Senior Living Seminar
When:
Friday, November 3, 2023, from 10:00 a.m. – 12:00 p.m.
Where:
Conference Room
South Texas Health System Heart
500 E. Ridge Rd.
McAllen, TX 78503