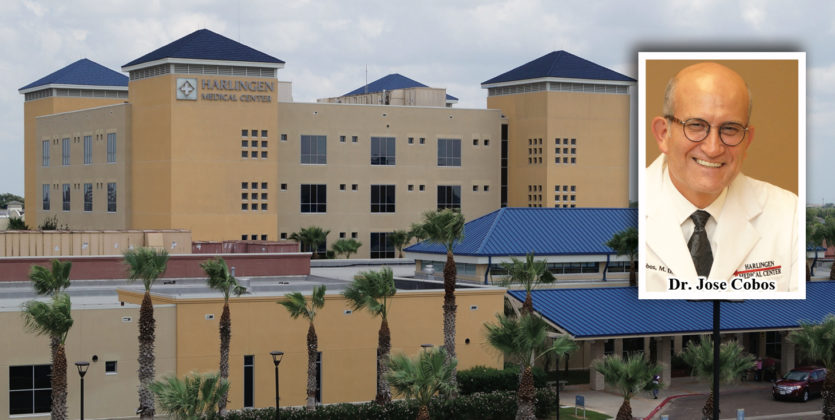 Knee surgery helping many Valley patients with arthritis to walk again – without pain
Mega Doctor News – 
- Advertisement -

HARLINGEN – Harlingen Medical Center has been recognized as a high-performing hospital in knee replacement surgery in U.S. News & World Report's magazine's 2016-2017 "Best Hospitals" listings.
The annual national rankings recognized Harlingen Medical Center, an award-winning and nationally-recognized hospital, as the only high-performing hospital in Harlingen in the area of knee replacement.
The rankings, available online at www.usnews.com/besthospitals, have been published annually by U.S. News for the past 27 years.  The latest rankings analyzed data from 4,667 hospitals nationwide.
In the rankings, only 20% of the hospitals in the nation were rated as "high performing", meaning they scored significantly better than the national average in knee replacement surgery, according to U.S. News & World Report.
"This rating for knee replacement reflects our commitment to maintain the highest level of care — and to create a superior overall experience for our patients and their families," said Brenda Ivory, President and Chief Executive Officer at Harlingen Medical Center.
Amy Flores, Chief Nursing Officer at Harlingen Medical Center, said the ranking is "a testament to the commitment to excellence of every clinical staff member we have working in The Orthopedic Center at Harlingen Medical Center, our orthopedic surgeons and their advanced surgical treatments."
"We are committed to meeting and exceeding national standards of care for joint replacement – and to improving the quality of life for our patients, by relieving pain and restoring activity," Ms. Flores added.
- Advertisement -

Knee replacement surgery can, in many cases, help patients with arthritis and other conditions to be able to walk again without pain.  One patient at Harlingen Medical Center said that when she came in for her surgery, all she wanted was for the pain in her knee to go away – so she could get back to a 'normal' life.
"And, thank goodness, that's exactly what happened after surgery," the patient said. "I'm now enjoying life, with no pain — and I get to run around with my little grand-babies."
Dr. Jose Cobos, an orthopedic surgeon, said patients who have severe knee pain due to damage (or arthritis) to the knee joint, and whose activities and function are limited because of that pain, may be candidates for knee replacement surgery.
"These individuals may experience excruciating pain while attempting some form of movement," Dr. Cobos added.  "Joint replacement surgery can relieve pain the individual may be experiencing. The surgery allows us to remove the damaged portion of the joint — and replace it with plastic and metal parts. This can help restore normal physical activity to the patient."
The U.S. News & World Report rankings also noted that Harlingen Medical Center scored "best" in survival rates for patients who have knee replacement surgery, as well as "best" in preventing re-admissions to the hospital after patients are discharged.  In addition, Harlingen Medical Center scored "better than average" in patients' overall quality of stay, as well as in reducing the risk of infections and other complications for patients hospitalized after knee replacement surgery.
The high rankings were the latest honor for the Orthopedic Center at Harlingen Medical Center, which holds a specialty accreditation in knee and hip replacement surgery from the national accrediting agency for healthcare facilities, the Joint Commission.  This "Gold Seal of Approval" for joint replacement recognizes Harlingen Medical Center for its dedication and expertise in offering the life-restoring surgeries.
In addition, Harlingen Medical Center has been named one of "America's 100 Best Hospitals" for orthopedic surgery for three years in a row (2014-2016) by Healthgrades, a national healthcare ratings organization.  And most recently, Harlingen Medical Center was recognized as "Best Hospital" and "Best Emergency Room" in the Harlingen area by readers of the Valley Morning Star. MDN