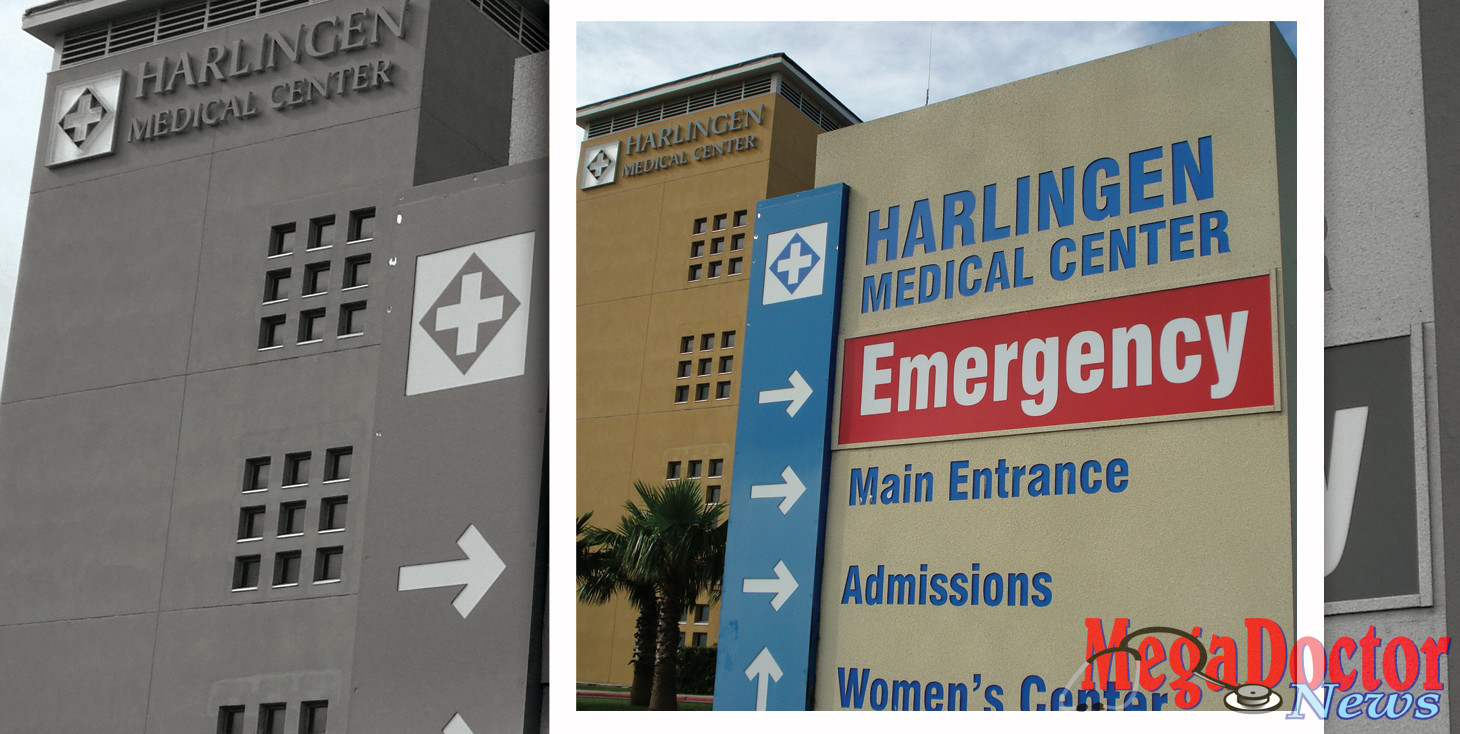 Scores Reflect High Level of Healthcare Being Provided by Harlingen Medical Center in South Texas
Mega Doctor News – 
- Advertisement -

HARLINGEN – Harlingen Medical Center has achieved a 4-star rating, reflecting high levels of quality healthcare being provided to Rio Grande Valley residents, in accordance with the recently-released "Overall Hospital Quality Star Ratings" by the U.S. Center for Medicare & Medicaid Services (CMS).
The 4-star rating, on a scale of one to five, indicates an above-average performance by the award-winning and nationally-recognized hospital.  By comparison, most other hospitals in the Valley, and across the country, received only a 3-star rating.  Star ratings are commonly used in other industries and are familiar to most consumers.
According to the CMS website, there were no hospitals scoring higher than four stars south of San Antonio.  The ratings are available to the public on the "Hospital Compare" website (www.HospitalCompare.hhs.gov).
The ratings are based on data collected over a two-year period between Jan. 2014 and Dec. 2015.  Across the country, 102 hospitals received a 5-star rating, 934 hospitals received the 4-star rating; 1,770 hospitals received a 3-star rating, 723 hospitals received a 2-star rating; and 133 hospitals received a 1-star rating.
The CMS' new "Overall Hospital Quality Star Rating" combines 64 measures of the quality of healthcare into a single rating.  These measures include seven major categories of healthcare ratings:
Safety of care
Mortality rates
Readmission to the same hospital rates
Effectiveness of care
Patient's experience
Efficient use of medical imaging techniques
Timeliness of care
Harlingen Medical Center scored above the national average in safety of patient care, in effectiveness of patient care, and in having low mortality rates and low re-admission rates to the hospital.
"This outstanding score — tied for the highest in the Valley and South Texas — reflects the dedication of the physicians, nurses and other health professionals at our hospital, in serving our patients with high-quality, compassionate, and personalized care," said Brenda Ivory, President and Chief Executive Officer at Harlingen Medical Center.  "At Harlingen Medical Center, we are all committed to creating an exceptional patient experience.  And, that includes ensuring we effectively communicate with our patients, ensuring we are responsive to their needs, and ensuring we provide a quiet and clean environment during their stay with us."
- Advertisement -

"Our people are what make the difference at our hospital.  They are our greatest asset," added Amy Flores, Chief Nursing Officer at Harlingen Medical Center.  "We are here to serve.  At the heart of all of these quality ratings — and of everything else that we do — is to take care of our patients in the best possible way." MDN