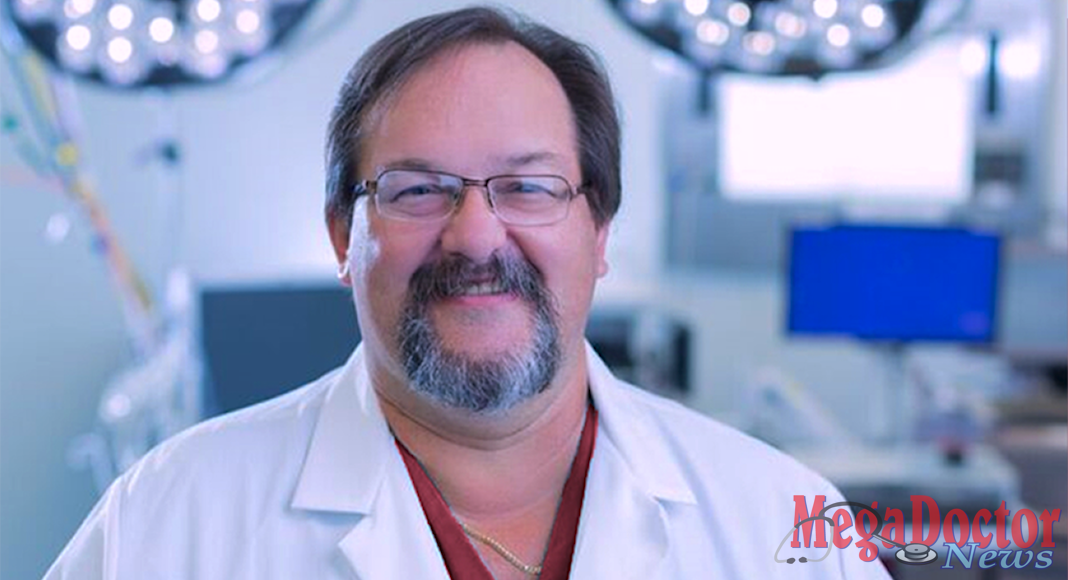 Mega Doctor News
- Advertisement -

Mission, TX– Dr. Alejandro Betancourt, a neurosurgeon with more than 20 years of experience in treating brain injuries and major trauma cases is now providing advanced medical care in Mission, at Mission Regional Medical Center.
In addition to life-saving brain surgeries, Dr. Betancourt also performs spinal column surgeries, such as surgery to correct curvature of the spine (scoliosis). Dr. Betancourt has been a pioneer in various neurological procedures in the Valley. For example, Dr. Betancourt and Dr. Jose Dones were the first neurosurgeons in the Valley to perform "stereotactic radiosurgery" – which allows removal of brain tumors without the need to open the skull. This procedure is actually not a surgery in the traditional sense since no incisions are needed. Instead, the procedure is a way to treat "deeply-seated tumors by radiating them to make them disappear," Dr. Betancourt said.
Dr. Betancourt, who is an experienced trauma surgeon, was also a leader in the Valley in taking care of patients who had been in severe accidents and had other major injuries, both adults and children. "When I came here, there was a crisis in emergency room surgical coverage in the Valley," Dr. Betancourt recalled. "At that time, there were no trauma surgeons taking care of patients in Hidalgo County. I took care of 75 percent of all the calls in the Valley – including many surgeries from traumas and accidents," he added.
Dr. Betancourt received his board certification from the American Board of Neurological Surgeons. He has received numerous recognitions, including being named "Who's Who – Top Pinnacle Professional Neurological Surgeons" and receiving the "Top Doctor Award- Top Neurological Surgeon". Dr. Betancourt has served as Assistant Professor for Surgery and Neurological Surgery for UTRGV and as an Adjunct Clinical Faculty member for the UTRGV Physician Assistant program in Edinburg.
Dr. Betancourt has been extensively involved in medical research and publications, including studies entitled "Repair of Long-Distance Peripheral Nerve Gaps" and "Recurrent Carotid Artery Stenosis of Hispanic Veterans and the Non-Veteran Population".
He also served as a surgeon and investigator for a clinical trial, the "Carotid Revascularization, and Medical Management for Asymptomatic Carotid Trial (CREST-2)."
Originally from Cuba, Dr. Betancourt fled the country with his family when he was only eight years old, to escape from the government of Fidel Castro. The family went to Spain and later to Puerto Rico. In Puerto Rico, Dr. Betancourt earned a bachelor's degree in biology from the University of Puerto Rico and graduated from the Ponce School of Medicine. He completed a residency at the University of Puerto Rico – Medical Sciences campus and Veterans Administration Hospital in San Juan, Puerto Rico, where he served as the chief resident in neurological surgery.
- Advertisement -

There, he received experience in treating major trauma cases from a wide area across Puerto Rico, the U.S., and the British Virgin Islands. "We performed emergency surgeries on members of the U.S. military, including Navy SEALS ,and officers from aircraft carriers," Dr. Betancourt said.
Dr. Betancourt is fluent in English and Spanish. His hobbies take him outdoors: in fact, he has been certified as an open water diver. He is also certified in boating skills and as a seaman by the United State Coast Guard. In addition, Dr. Betancourt enjoys fishing in the Gulf of Mexico and the Laguna Madre, as well as big-game hunting. His hunting expeditions have taken him to various parts of Africa, Mexico, Alaska, and Texas.
In addition to his work at Mission Regional Medical Center, Dr. Betancourt also serves on the Consulting Medical Staff at Knapp Medical Center in Weslaco, as well as at Harlingen Medical Center and other hospitals in the Valley.