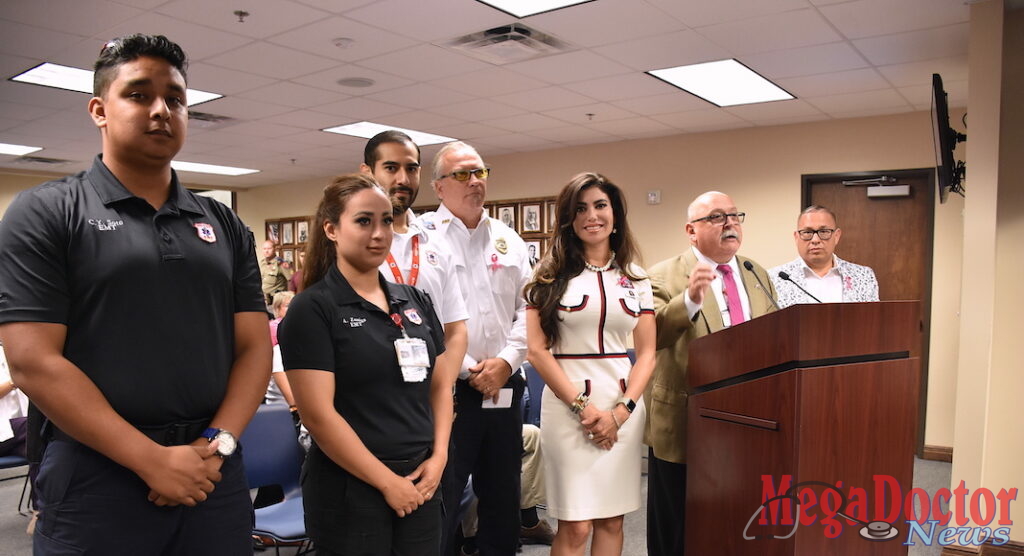 Mega Doctor NEWS
Hidalgo County EMS and Med-Care EMS received the Bronze Plus award through the Mission: Lifeline EMS Recognition Program to improve quality of care for STEMI and Acute Coronary Syndrome patients. Lifeline falls under the American Heart Association, where EMS provider organizations are recognized for the improvement of patient care.
"Through our Texas Healthy Communities Grant, these agencies were awarded and are also the first in the Rio Grande Valley to be a part of this program where the whole purpose of our EMS 911 contractors and EMS programs is to save lives, and to encourage, that if a person is having a heart attack or a stroke, they are treated at advanced levels to get a higher incidences of recovery."
Mission: Lifeline EMS Recognition, a program designed to showcase Emergency Medical Service organizations across the nation, focuses on saving lives of patients suffering from the most severe form of heart attack, as ST-elevated myocardial infarction, or STEMI, where the coronary artery is completely and suddenly blocked.
"We use evidence-based metrics to measure and improve the system's performance, and outcomes in the community we serve," said Med-Care EMS Director of Operations Mack Gilbert.