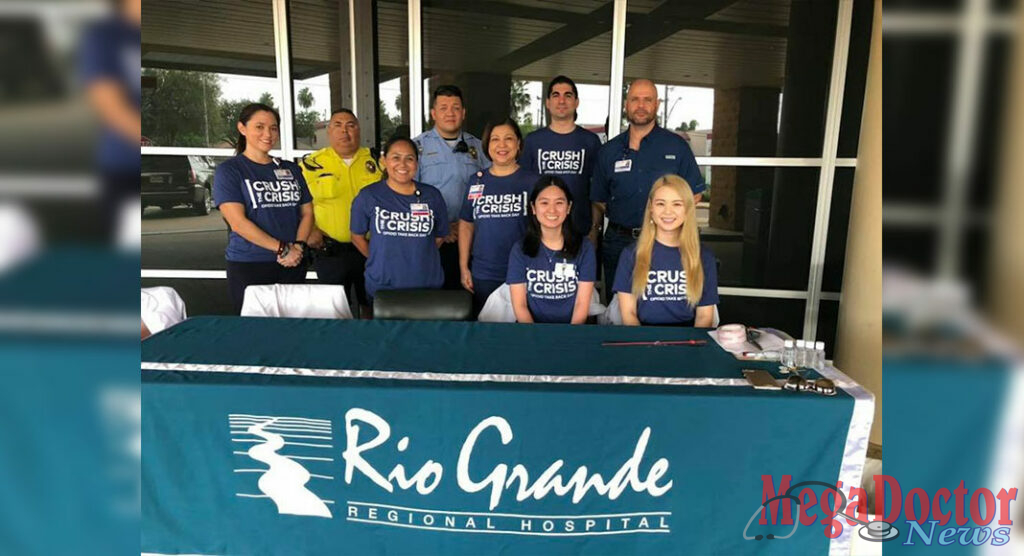 Mega Doctor NEWS
McAllen, TX – Over 68 pounds of addictive opioids, are now out of the community's medicine cabinets and headed for safe disposal following the "Crush the Crisis" opioid drug take-back day hosted by Rio Grande Regional Hospital in collaboration with the City of McAllen and McAllen Police Department.
Cris Rivera, Chief Executive Officer at Rio Grande Regional Hospital encourages community members who are no longer taking medications, whether or not they have expired, to talk to their physician or pharmacist to determine the safest way to dispose them. She adds patients should talk to their doctor about alternative pain management approaches and reminds everyone to not share prescriptions with someone else.
"It is important that we continue to properly dispose of unused or expired medications for the safety and security of our entire community," said McAllen Mayor Jim Darling. "Through partnerships with Rio Grande Regional Hospital, the Mayor's Wellness Council and of course, the City of McAllen and the McAllen Police Department, we can help spread this message to keep unused prescription medication from turning into a dangerous, addictive problem."
According to a 2015 survey, the United States Drug Enforcement Agency stated more than 6.4 million Americans abused prescription drugs. Many of those cases, the agency study showed, involved the abuser getting pills from a family member's or a friend's medicine cabinet.
Prescription opioid use also is a significant risk factor or gateway to heroin addiction. The National Institute on Drug Abuse found that 86 percent of young, urban injection drug users had used opioid pain relievers non-medically prior to using heroin. Their three main sources for obtaining opioids were family, friends or personal prescriptions.
Following the success of the "Crush the Crisis" opioid drug take-back, Rio Grande Regional Hospital will continue working closely with both city officials and law enforcement to secure another "Crush the Crisis" date in the near future.