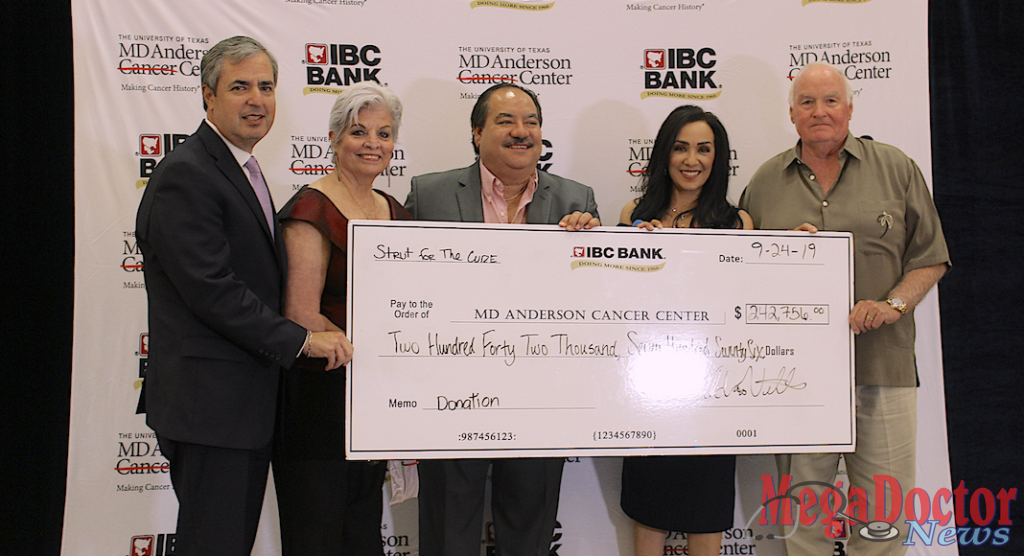 Mega Doctor NEWS
McAllen, Texas – In a bold demonstration of support of The University of Texas MD Anderson Cancer Center and IBC Bank-McAllen hosted the "Strut for the Cure" Fundraiser Fashion Show as part of IBC Bank's "Give Cancer the Boot" Campaign last month. 
The models were not professionals hired to strut down the runway. Instead, all models in attendance were either cancer survivors or family members honoring their loved ones. 
"The courage displayed by the models, combined with the supportive atmosphere created by everyone, was a one-of-a-kind experience," said IBC Bank -McAllen president & CEO Adrian Villarreal. "IBC Bank is proud to support and partner with MD Anderson, an organization committed to help save lives and give back to the people and families affected by cancer."
MD Anderson is the world's most impactful cancer center and treats more than 140,000 patients from over 120 countries each year. The center oversees the largest clinical trials program in the nation, with more than 10,100 patients enrolled. Since 1944, more than 1.4 million patients have turned to MD Anderson for cancer care.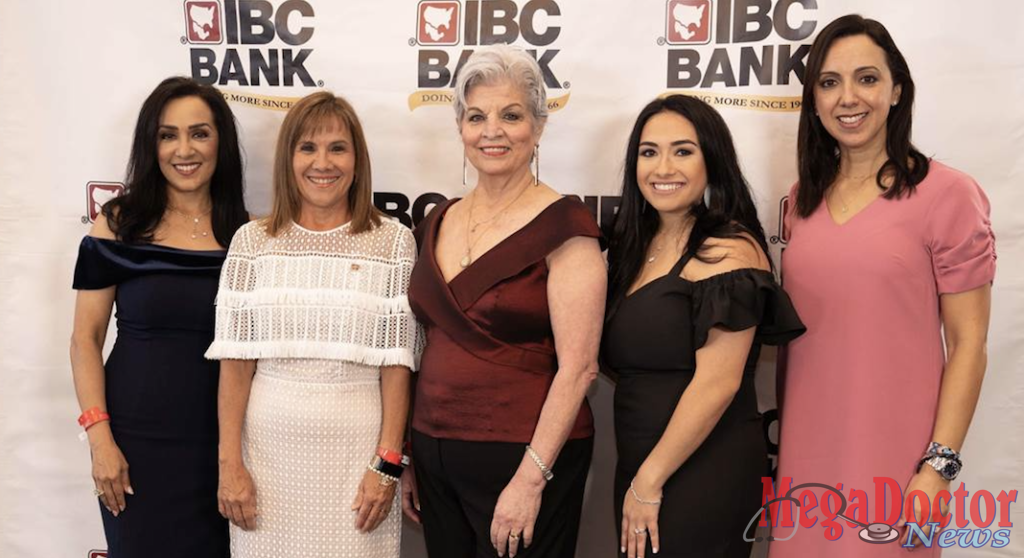 The Strut for the Cure fashion show served as a part of a broader initiative to raise $1 million for cancer research. Every dollar raised will be matched by IBC Bank in order to reach a $2 million goal.
Trent Bishop and his daughter, Valentina, decided to take to the runway during the Strut for the Cure fashion show to honor the selflessness and courage of their late wife and mother, Veronica.
"I feel that it is my responsibility to bring awareness and help those who have been affected by cancer the way my family has," said Bishop. "It is a privilege for my daughter and I to participate in this fashion show honoring my wife, Veronica."
All models showcased clothes by Dillard's, Leona Boutique and Lionel's Western Wear & Boutique.
Dora Brown, IBC Bank -McAllen Senior Vice President, served as Co-Chair for this wonderful fundraiser event. Brown, who has been with the bank for more than 30 years, knows first-hand the struggles of cancer. Brown said, "I am honored to be able to give back to this community. The strength and grace shown by the amazing warrior models definitely reinforced the reason we keep on partnering with MD Anderson."