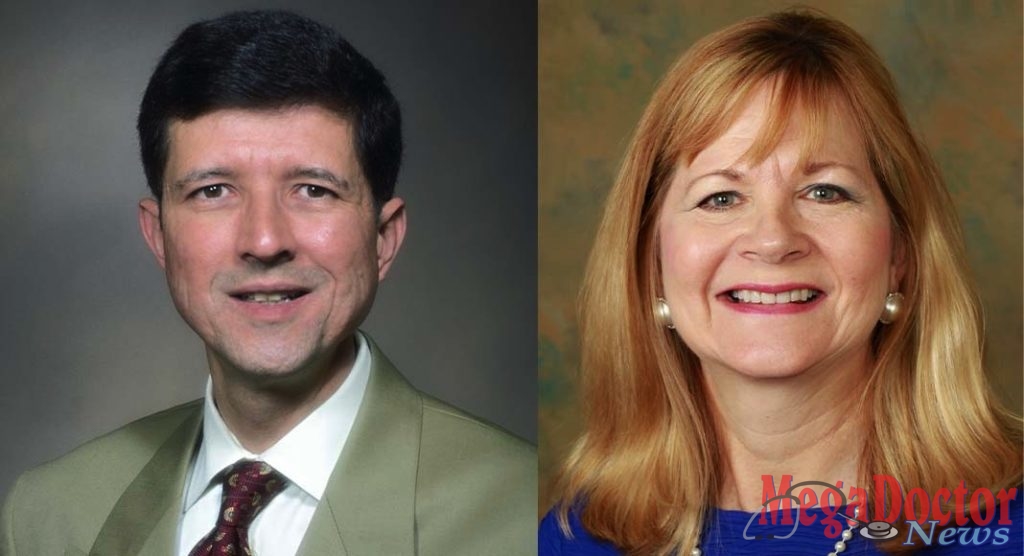 Mega Doctor NEWS
CORPUS CHRISTI – As the number of COVID-19 cases in Texas increase, physicians at Driscoll Children's Hospital urge the public to continue following all safety precautions to fight the coronavirus.
Wearing masks and practicing physical distancing and proper hand sanitation remain the most effective ways to contain COVID-19.
"This is a time to express our love by wearing a mask," said Mary Dale Peterson, MD, MSHCA, Executive Vice President and COO of Driscoll Health System, since the mask protects each person and those around him.
"You need to wear the mask all the time you are outside your home in public places where physical distancing may not be possible," said Jaime Fergie, MD, Director of Infectious Diseases at Driscoll Children's Hospital, whether a person is sick or not, for the protection of all.
Now is the time to work together as a community, said Dr. Peterson.
Dr. Fergie agreed: "Everybody must do their part."
"Wearing a mask really does make a difference," said Dr. Peterson. "We need to go back to basics."
Dr. Fergie explained that wearing a mask shows strength, not weakness: "It's a sign that you care about the people around you."
To Dr. Peterson, taking the precaution of wearing a mask is like observing the Golden Rule: "If we care about people around us, we will wear a mask."
Physical distancing also is critical. Dr. Fergie emphasized limiting the number of people a person is around, adding "being outside is safer than being inside."
Dr. Peterson suggested surrounding ourselves with smaller groups, "so we can maintain some form of socialization and limit the potential for exposure to the virus."
"We are seeing a huge increase in cases in Texas," said Dr. Peterson. "This is a more generalized community spread which makes contact tracing very difficult."
Once the coronavirus takes hold, the transmission rate becomes exponential and "progresses up," she said.
To keep the pandemic from spreading exponentially, the transmission rate must go down below one, meaning that one infected person transmits the illness to less than one other person.
"Right now, we are seeing absolutely the opposite," said Dr. Fergie.
"There is no magic bullet, no cure per se," said Dr. Peterson. "We need everybody's help to keep the transmission rate down."