STC alumna and cancer fighter's spirit prevails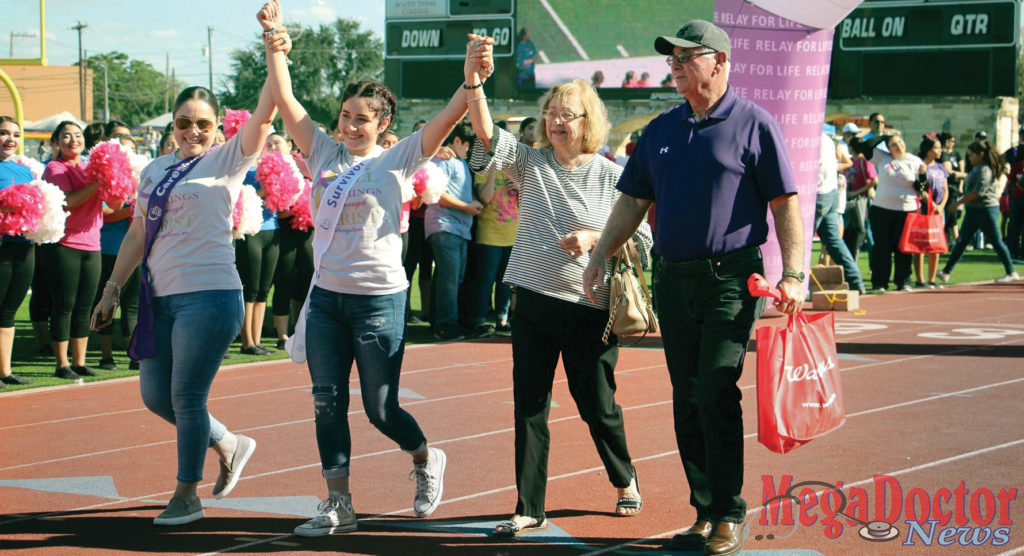 Mega Doctor NEWS
McAllen, Texas – Leslie Saenz Barrera is a proven fighter. She has had to battle for much of her teenage and adult life. The 22-year-old from Rio Grande City has been fighting with a rare cancer since she was a high schooler. 
Even with Hodgkin's Lymphoma, Leslie attended STC and was able to earn her Associates of Arts in Teaching. Before COVID-19 kept a majority of residents indoors, she worked as a substitute in her hometown. She also runs a business called Canvas on the Go: By Leslie where she takes paint supplies to teach and entertain groups. 
Her college years were no easy journey, however. When she graduated high school in 2015 it was hard for her to find the drive to pursue a future with so much doubt. It was her mother who pushed her to keep going to school after high school graduation which turned into a blessing.
"When I was in high school, I told my mom 'I don't want to go to college. Why am I going to go if I'm just going to die?" She asked. "But it's because of her that I started college. My mom said, 'At least one class per semester." I started college because she kind of forced me into it, but I'm glad she did. I am super happy in the end."
Her first semester in college was one of the hardest periods in her young life. "I wasn't in treatment and because of that things were getting out of hand," Leslie said. "My cancer was starting to progress. The tumor that I had was in between my lungs and my heart, it was crushing them."
At that point, even the motivation that usually came from school wasn't helping to keep her healthy enough to engage in classes. She had to step away from STC to fight for her life.
"I kept going to class but whenever I was in class, I was very nauseous and I was doing anything to not throw up," she explained. "I told my mom, 'I can't anymore; I'm going but I wasn't paying attention because of how I felt.'"
Her life nearly ended while her condition took a dip for the worse. She had gone through numerous treatments, from chemotherapy to multiple marrow transplant procedures. Various treatments had taken a toll on her body and doctors said she wouldn't make it.
"They told me there wasn't anything else to do," Leslie said. "They basically told me to go home and get ready to pass away."
Leslie was not ready to give up her battle.
"I said no. I'm not going to go away this young. I don't know how but I'm going to keep fighting. I guess God heard and from one day to the other I was feeling totally okay. Thankfully there was a new medication."
She qualified for a clinical trial of a drug called OPDIVO that was not-yet FDA approved but it improved her condition.
Leslie started Immunotherapy treatment after doctors told her that her body couldn't take anymore chemo. She called herself a 'guinea pig' for the test drug.
"I felt a weight off my shoulders, even though the cancer is in my chest," She said. "I can't explain it. I felt better."
She received help from professors and was grateful for the Starr County Campus's financial aid department. But still, she knew she wasn't the average student during her time at STC.
"During those years I wasn't just a normal person," She said. "A normal person from college would be out on weekends or studying or being with friends. In my case, it was very different. Treatments every now and then."
Her ability to stay enrolled was a huge mental and emotional boost.
"Going to school helped me distract my mind," She said. "I actually never stopped going besides that one semester. I was too sick. The doctors would tell me I need to rest but going and having something to get up for in the morning helped me strive through it."
Even as she continues the difficult fight, she refuses to let cancer take away her spirit. She stays with a strong will to live.
Even nine years into a struggle for her life she's been able to achieve. She now holds a degree in teaching, a business of her own and even found time to get married.
"I didn't let cancer overtake me," Leslie explained. "I've always said 'You're in me, but you're not me. So, you're not going to control me. This is my body and I tell you what to do. So, get yourself together and get out of here.'"