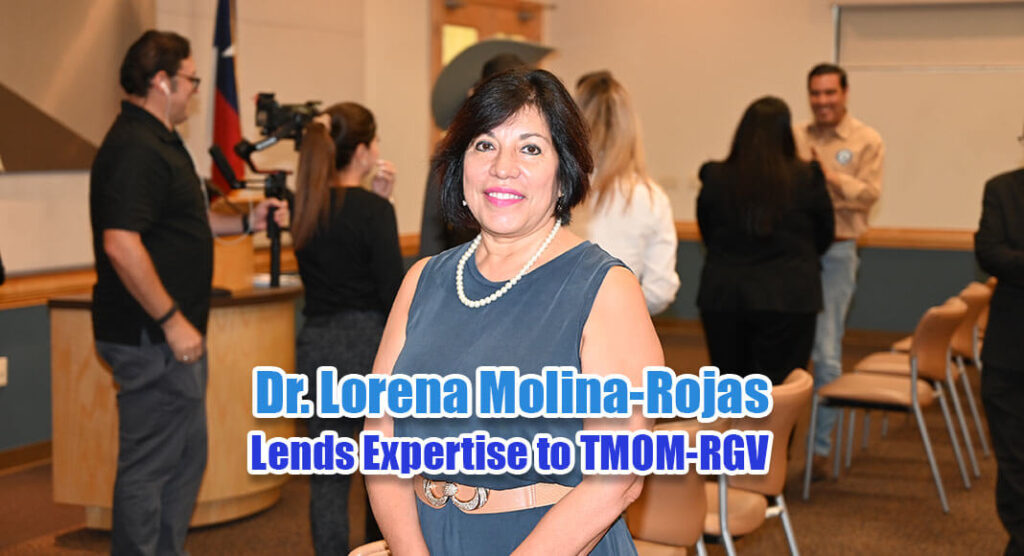 Mega Doctor News
- Advertisement -

By Roberto Hugo González
South Texas is about to witness a monumental endeavor in oral healthcare courtesy of a group of dedicated professionals led by Dr. Carlos Cruz. Among these experts is Dr. Lorena Molina-Rojas, a General Dentistry specialist from McAllen, Texas. With a team of experienced physicians, Dr. Molina-Rojas is participating in the planning and execution of the Texas Mission of Mercy's (TMOM-RGV) first large-scale Free Dental Clinic event at Edinburg Bert Ogden Arena on September 15 and 16, 2023.
Dr. Molina-Rojas, affectionately referred to as Dr. Lorena, brings more than just her professional expertise to the table. A longtime advocate for free dental care to underserved communities, Dr. Lorena has participated in dental missions since 2001. She has traveled with her church, St. John's Episcopal Church in McAllen, to Honduras, Mexico, and Guatemala to provide critical oral healthcare services to communities in need.
In an exclusive interview, Dr. Lorena revealed her joy about being a part of TMOM-RGV. "It's something very near and close to my heart," she said. "I've invited Dr. Carlos Cruz to join us in our international missions, and we've shared this passion for helping others for many years. So, it excites me that we can do it here in our community with our people."
For the upcoming TMOM-RGV event, Dr. Lorena is tasked with planning the dinner for the participating dentists and sponsors, a responsibility she embraces with delight. While she acknowledges her role may seem specific, Dr. Lorena appreciates the community's overwhelming support. "The community has really united, and it's outstanding," she added. "Everything has been smooth for me, and it's a true blessing."
The effort to bring free dental care to underserved residents in South Texas has also garnered support from local authorities and the private sector. Hidalgo County Judge Richard Cortez, McAllen Mayor Javier Villalobos, and Jaime Longoria of the Hidalgo County Community Service Agency are the local authorities backing the initiative. Moreover, Lone Star National Bank, represented by President David Deanda, DHR Health, and Bert Ogden Arena, are among the event's private sector contributors.
What to Expect at TMOM-RGV
- Advertisement -

TMOM-RGV is known for its work in providing dental care to communities with limited access to oral healthcare. Over a thousand patients are expected to benefit from the two-day event, which will kick off each day at 6 a.m. Pre-screening will be conducted on September 9, 2023, at Nuestra Clinica del Valle, Mission, TX, from 8 a.m. to 2 p.m.
Patients can expect free dental cleanings, fillings, and extractions, emphasizing TMOM's mission to relieve pain and prevent infection. "As oral healthcare professionals, we are dedicated to bringing this vital service to our community," said Dr. Cruz. "The TMOM-RGV event is a testimony to our commitment to our patients."
For those looking to get involved, the team welcomes community doctors to participate in what promises to be a groundbreaking event for South Texas.
For more information, visit the Texas Mission of Mercy website or contact the office of Dr. Carlos Cruz.
This initiative marks another chapter in Dr. Lorena Molina-Rojas's long-standing commitment to community service. As South Texas gears up for an event of this magnitude, the residents can rest assured that they are in expert hands, particularly with the involvement of professionals like Dr. Lorena.