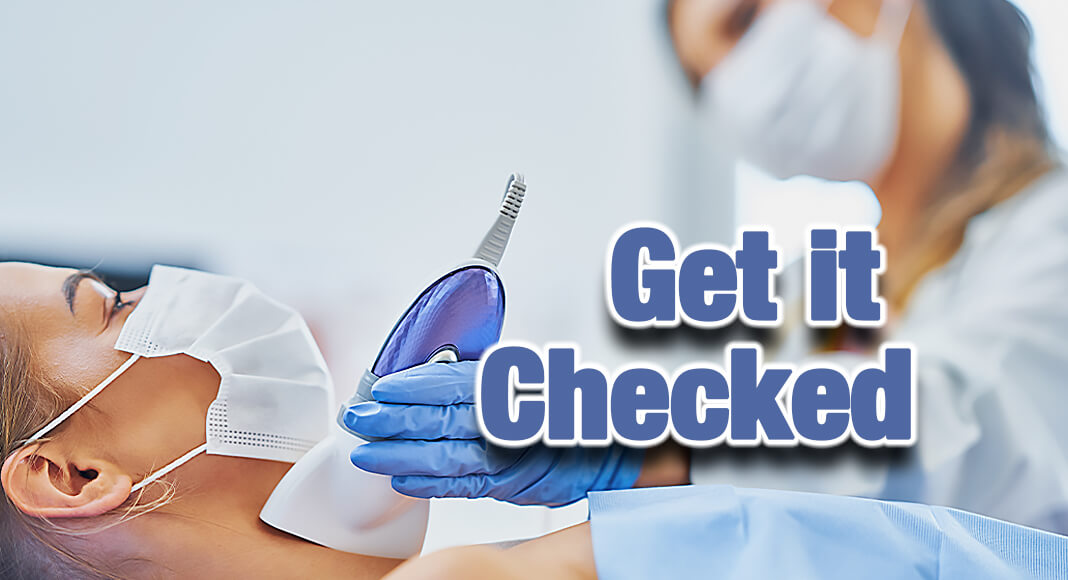 Mega Doctor News
- Advertisement -

By Karen Villarreal
RIO GRANDE VALLEY, Texas – Research and data show that early detection of conditions caused by the thyroid gland can be imperative, as those conditions can worsen slowly over time.
Doctors at UT Health RGV have been encouraging the Rio Grande Valley population – where rates of thyroid disease are high ­– to be vigilant and not put off diagnosis and treatment.
Area doctors say that, for the Rio Grande Valley and Texas as a whole, the number of thyroid-related cancers is cause for concern.
Data from the American Cancer Society projects Texas will have the second-highest number of estimated new cases in 2022, with 3,490, behind California with 4,990.
Data also projects Texas will have the third-highest number of estimated deaths from thyroid cancer this year, with 150, behind California's 310 and Florida's 160.
In Texas, the incidence rate for thyroid cancers differs by gender, with women at 17.5 percent, and men substantially lower at 6.3 percent. The rate for women in Cameron County was 18.6 percent, and 19 percent in Hidalgo County. Information on the rate for men in Cameron and Hidalgo counties was not available.
In the McAllen-Edinburg-Mission Metropolitan Statistical Area, according to the Texas Cancer Registry, 74 of 93 new cases last year were women, with six expected deaths.
The Brownsville-Harlingen MSA had 47 new cases, 75 percent of which were women, and two deaths.
DETECTION & TREATMENT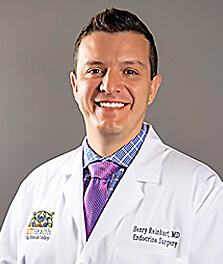 UT Health RGV's Dr. Henry Reinhart – the only board-certified, fellowship-trained endocrine surgeon in the area – also is the only physician in the Mid- and Lower-Valley areas now treating certain thyroid conditions with radio frequency ablation, a new and leading edge treatment modality.
Reinhart, MD, FACS, said he sees, on average, 40 patients a month at UT Health RGV for thyroid problems.
- Advertisement -

"The thyroid is a small, butterfly-shaped gland in the neck, and it regulates the production of hormones that are involved with body temperature, digestion and other body processes," he said. "People may not realize the severity of the issue. Left untreated, thyroid disease can be devastating to the heart and other organs."
When the thyroid gland is producing too much or too little hormone, the patient has hypo- or hyper-thyroid issues, which sometimes can be managed with medication.
The first line of detection of thyroid problems is a TSH test, which may be followed by a neck ultrasound.
Large nodules can also be present around the thyroid gland – both cancerous and benign – which can make it hard to swallow or breathe and can cause voice changes.
"If they do have a thyroid nodule, they may need a biopsy to identify if it's cancerous," Reinhart said.
Some patients require additional treatment, surgery, or simply want the nodules reduced for cosmetic reasons.
THE LEADING EDGE
Radio frequency ablation (RFA) is the fastest way to shrink large nodules without more invasive surgery, Reinhart said.
"Patients who don't want – or can't have – surgery may experience relief from their symptoms via RFA treatment," he said.
During RFA, a needle is inserted, and radio waves generate heat to shrink the nodule, allowing the tissue around it to be carefully preserved.
Overall, thyroid surgery can be technically challenging, Reinhart said, but very rewarding.
"It takes a special set of hands," he said. "I like that I can help people have a long, full life."
ULTRASOUND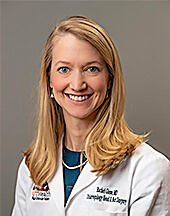 In addition to Reinhart, UT Health RGV's Dr. Rachel Giese, MD, specializes in diagnosing patients with thyroid issues using medical tools like ultrasound
Giese, an otolaryngologist (ENT) and head and neck cancer surgeon, said ultrasound of the thyroid gland helps them identify and biopsy nodules.
"Many patients have thyroid nodules and never realize it. In most cases that is fine because most thyroid nodules are not cancerous," she said.
"As a specialist, I like having a thyroid ultrasound in office because I can examine the patient myself. And ultrasound images help us show patients their own nodules," she said. "Pictures make things clearer than an explanation alone."