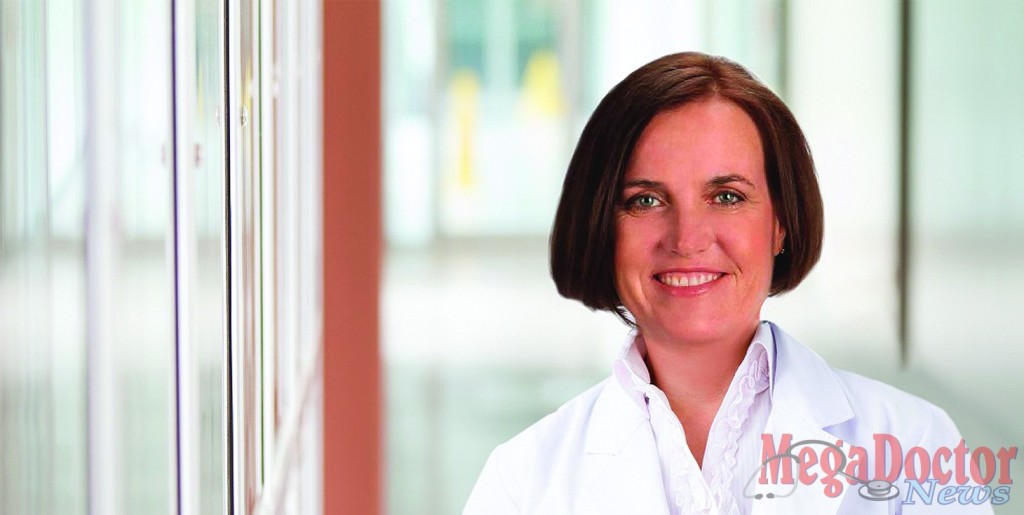 Revolutionizes Care for High Risk Pregnancies in the Valley
Mega Doctor News
Edinburg, TX — Doctors Hospital at Renaissance is proud to welcome Dr. Cherie Jeanne Johnson, a board certified Maternal-Fetal Medicine physician who specializes in the diagnosis, treatment, and ongoing care for expectant mothers and their unborn babies who are at a high risk for special health problems.
Maternal-Fetal Medicine (MFM) — first recognized by the American Board of Obstetrics and Gynecology in 1973 — grew from a need to care for increasingly complicated pregnancies and from new technologies that provided greater opportunity to evaluate and treat problems involving the fetus. MFM specialists are highly trained obstetrician/gynecologists with advanced expertise in obstetric, medical, and surgical complications of pregnancy and their effects on the mother and fetus. MFM specialists, such as Dr. Johnson, provide care for women with preexisting health problems, conditions that arise during pregnancy (ex. gestational diabetes, hypertension, and placental bleeding), and women who have complications relating to the fetus itself.
Dr. Johnson's goal as a Maternal-Fetal Medicine specialist is to care for normal pregnancies as well as those who are at a high-risk for health problems. She monitors and evaluates women throughout their pregnancies and delivers at the Women's Hospital at Renaissance. While some women need only a single consultation before or during pregnancy to help them prepare for delivery, others may require ongoing MFM specialist care, such as monitoring their condition through regular prenatal visits, performing fetal assessments with ultrasound and/or invasive procedures, and assistance during the delivery.
Pregnancies with a greater chance of complications are called high-risk pregnancies. Dr. Cherie Johnson plays a key role in enhancing safety for her patients with high-risk pregnancies. In complex cases that require multidisciplinary care, MFM specialists have the greatest understanding of maternal and fetal physiology, can coordinate care with other healthcare providers, and can provide information to other specialists about the risks and benefits of interventions, medications, and diagnostic testing during pregnancy. The following factors may increase the risk of complications during pregnancy:
Mother is very young or older than 35
Mother is overweight or underweight
Problems with a previous pregnancy
Multiple gestation (pregnancy with twins or other multiples)
In addition to the factors above, the most common medical illnesses treated by an MFM specialist include hypertension, preeclampsia, diabetes, autoimmune or infectious diseases, seizure disorders, and a known or suspected fetal anomaly, such as abnormal fetal growth. MFM specialists provide care for women who are at an increased risk of preterm birth, women with cervical insufficiency, and women with placental problems such as bleeding from premature separation (placental abruption). Mothers with a family history of cardiac disease, renal disease, gastrointestinal disease, and cystic fibrosis may also benefit from seeing a Maternal-Fetal Medicine specialist.
Dr. Johnson is specially trained in diagnostic ultrasound, which plays an important role in screening for fetal chromosome abnormalities and birth defects. Technological advances, including new diagnostic tools and treatments, have optimized care and pregnancy outcomes. For example, obstetric ultrasonography has revolutionized pregnancy care by providing a better view of the womb and allowing for the identification of previously unknown problems in the fetus.
From pre-conception counseling through delivery and recovery, Dr. Cherie Johnson provides a full range of gynecologic reproductive healthcare services in a caring and considerate manner for women in the Rio Grande Valley. Procedures and medical services requiring hospitalization are readily available just blocks away at the Women's Hospital at Renaissance. Moreover, through her association with Doctors Hospital at Renaissance, Dr. Johnson has access to a network of highly skilled neonatologists, obstetrician/gynecologists, geneticists, psychotherapists, nutritionist and others who are readily available for consultation and treatment if needed. Together, they provide a comprehensive range of women's healthcare services.
Dr. Johnson received her bachelor's degree from the University of California and her medical degree from Thomas Jefferson University. She received residency training in obstetrics and gynecology at the Medical Center of Delaware and completed a fellowship in maternal-fetal medicine at the University of California and Long Beach Memorial Medical Center Women's Hospital.  MDN