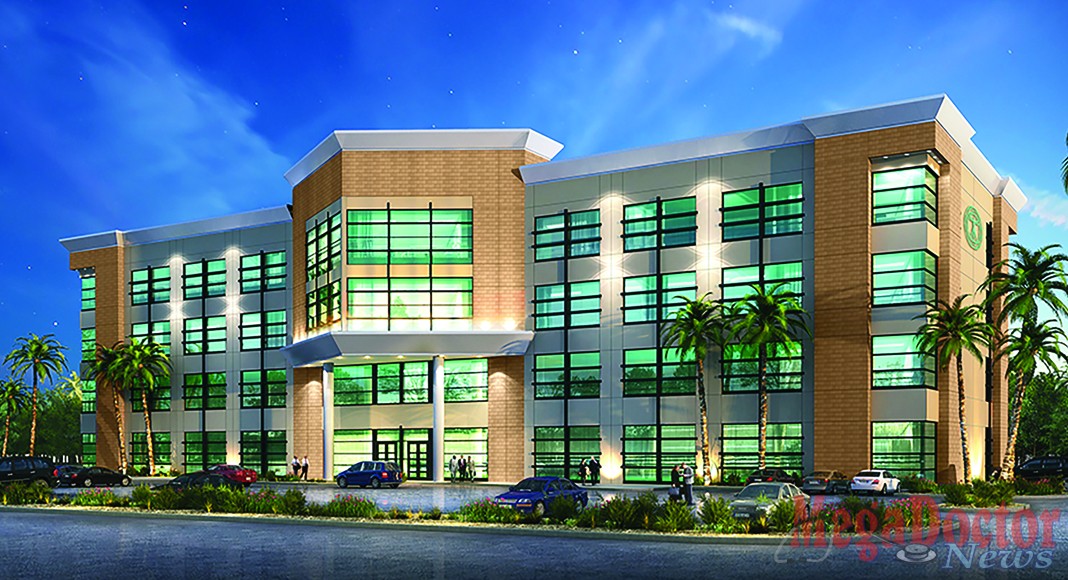 Mega Doctor News –
- Advertisement -

Edinburg, TX — The National Accreditation Program for Breast Centers, a program administered by the American College of Surgeons, has granted the Breast Center at Doctors Hospital at Renaissance a three-year full accreditation designation. As the only accredited breast center in the Rio Grande Valley, the Breast Center at Doctors Hospital at Renaissance offers world-class, patient-centered medical care for those who are diagnosed with breast cancer or a breast disease.
The Breast Center at DHR is a comprehensive program that incorporates the skill of highly trained physicians in the field of breast disease, and the latest technology available used to detect and diagnose breast cancers and diseases. At DHR, approximately 23,600 imaging exams are performed on an annual basis, with 16,500 of them being screening exams. Imaging services offered at the Breast Center at DHR include digital mammography, breast MRI, ultrasound-guided biopsies, stereotactic biopsies, and MRI-guided biopsies.
Through our affiliations with University of Texas Health Science Center and the Cancer Therapy Research Center, the Breast Center at DHR has been able to treat over 250 analytic breast cancer cases in one year. Providing both inpatient and outpatient chemotherapy treatment, the radiation oncology therapy services available at the Breast Center at DHR include conventional treatment, 3-D conformal radiation therapy, Intensity Modulated Radiation Therapy (IMRT), and brachytherapy.
Accreditation by the NAPBC is only given to those centers that have committed to provide the highest level of quality breast care and that undergo a rigorous evaluation process and review of their performance.  During the survey process, the center must demonstrate compliance with standards established by the NAPBC for treating women who are diagnosed with the full spectrum of breast disease.  The standards include proficiency in the areas of: center leadership, clinical management, research, community outreach, professional education, and quality improvement.  A breast center that achieves NAPBC accreditation has demonstrated a firm commitment to offer its patients every significant advantage in their battle against breast disease.
At the Breast Center at Doctors Hospital at Renaissance, an Advanced Practice RN, who is certified by the National Consortium of Breast Centers as a Certified Navigator-Breast Nurse, communicates with physicians and patients to assist the patient from the time of their diagnosis through to recovery. The Certified Navigator-Breast Nurse provides the patient with support, as well as education about the disease and the resources available.
The American Cancer Society (ACS) estimated that there would be 232,340 female patients diagnosed with invasive breast cancer in the United States in 2013. In addition, hundreds of thousands of women who will deal with benign breast disease this year will require medical evaluation for treatment options.
Receiving care at the Breast Center at Doctors Hospital at Renaissance, a NAPBC-accredited center, ensures that a patient will have access to:
- Advertisement -

Quality breast care close to home
Comprehensive care, including a full range of state-of-the-art diagnostic and treatment services
A multidisciplinary team approach to coordinate the best treatment options
Information about ongoing clinical trials and new treatment options
Patients of the Breast Center at DHR are treated by a team of surgeons, medical oncologists, radiation therapists and other cancer specialists that work together under one roof for a truly multidisciplinary cancer treatment. Our physicians take part in a multidisciplinary Breast Cancer Center conference that meets twice a month and includes representatives from each specialty to discuss patient cases and determine the best course of treatment for each patient.
For more information about the National Accreditation Program for Breast Centers, visit their Web site at www.accreditedbreastcenters.org. MDN