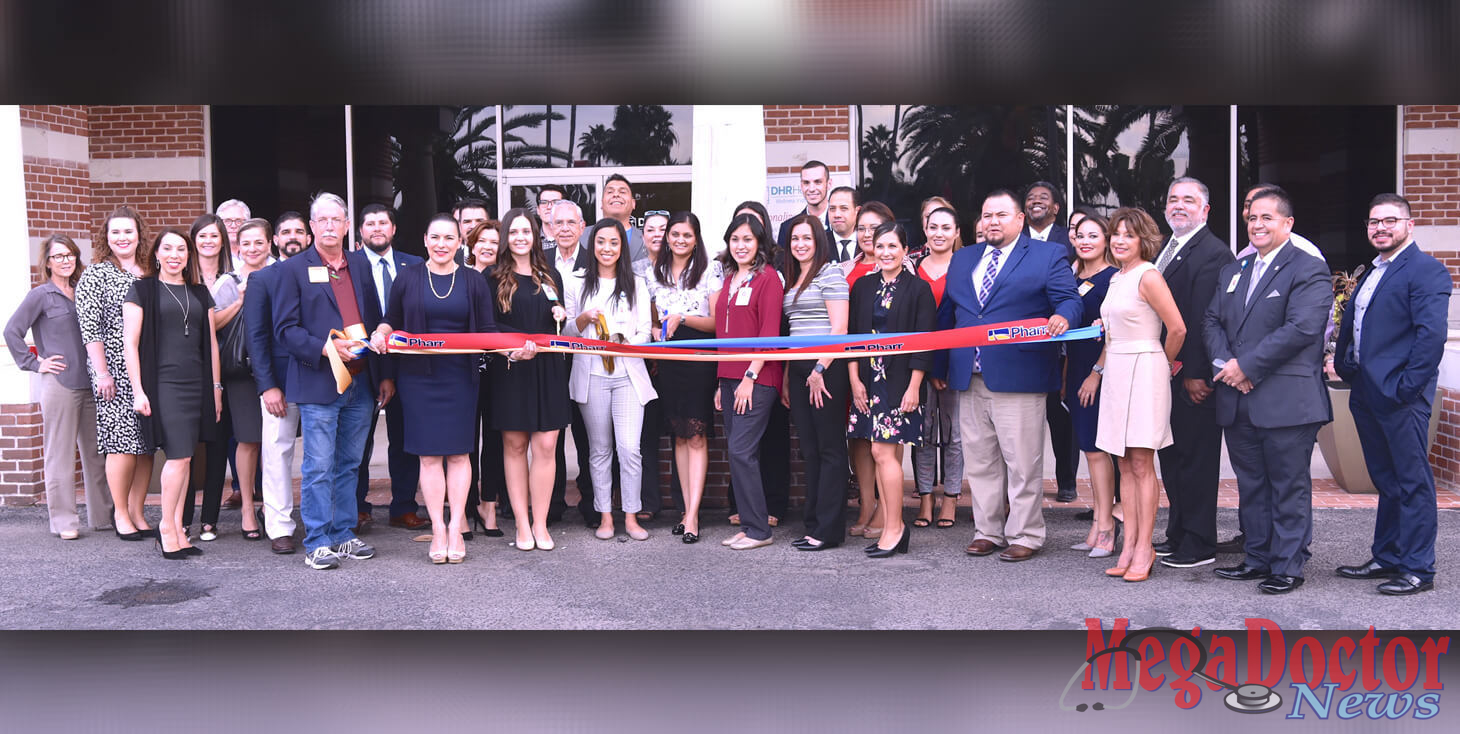 By Roberto Hugo Gonzalez
As originally published in Mega Doctor News newsprint edition November 2018
Last August, Mega Doctor News featured Dr. Dimple Desai, a board-certified family physician. At the time, she announced the DHR Health Wellness Institute was opening soon. Time flies, and this month she celebrated the ribbon cutting ceremony of the wellness center, with unique services.
Dr. Desai, the director of the center, told Mega Doctor News, "This is a functional medicine clinic. It's an integrative practice."
"What we do is try to prevent chronic illnesses, and we also help patients with chronic illnesses, or we try to reverse them."
She said that this is done primarily through nutritional and behavioral changes. Their target audience is people over 18 years of age.
"In essence," she said, "Our primary focus is trying to make life-altering changes that are sustainable."
Is this your first day of operation?
- Advertisement -

Dr. Desai: "We've been open for about six weeks, we've fixed all the glitches, and now we're ready to accept patients."
As she talked to Mega Doctor News, the ribbon cutting reception was going on. She pointed out, "There is no one south of San Antonio providing the services that we provide here."
What are the possibilities of you doing presentations in other large entities to tell them about your services?
Dr. Desai: "I would love to do that. We are willing to present and come anywhere in the community that will have us."
So, if anyone in the community would like to have a presentation on health wellness, look for Christina Moran, she's the one helping set up community engagement activities for the DHR Health Wellness Center.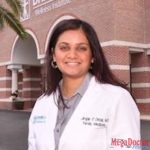 Dr. Desai is trained in obesity, integrative, and functional medicine. She obtained her medical degree and completed her residency training in family medicine at the University of Texas Medical Branch in Galveston.
She said that it was her own medical history that influenced her to do this. "I had a lot of issues during my pregnancy, and it made me want to do a healthier lifestyle. And that's how I've been doing it ever since."
According to her presentation, functional medicine is an integrative approach to find the root cause of the disease. She noted that it shifts the traditional medicine focus by looking directly at the person as a whole rather than the condition.
DHR Health Wellness Center operates with Amy Lugo as the office manager; Clarissa Garcia, R.D., L.D., a registered dietitian, and Amy Viverette, B.S.N., R.N., a registered nurse, is also helping to manage the practice. The wellness center is open from Monday through Friday, 8 to 5.
DHR Wellness Institute is located at Uptown Plaza, 4500 N. 10th, Ste 100, McAllen, TX.