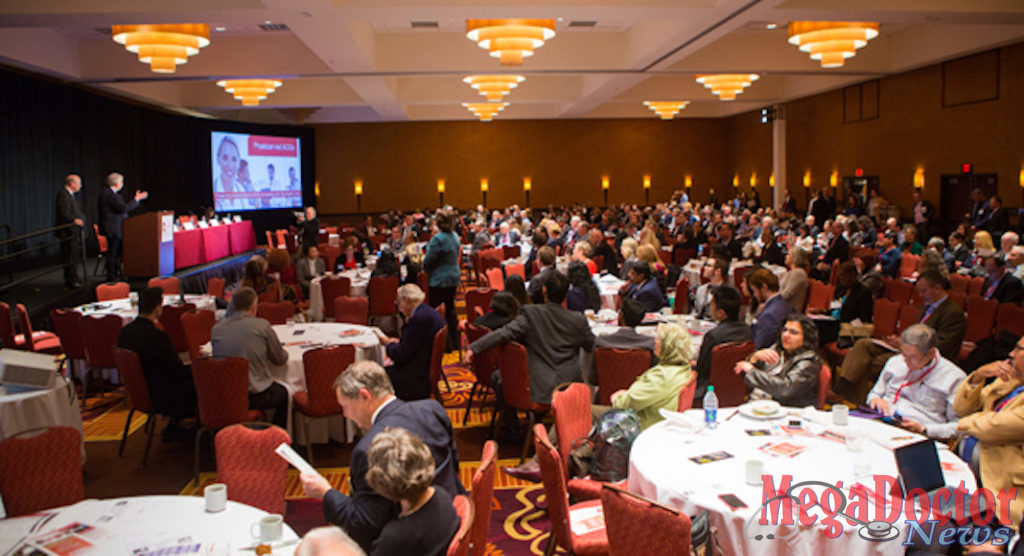 Mega Doctor NEWS
How does climate change threaten the health and survival of humans? Beyond obvious threats like heatstroke, doctors and other scientists suspect climate change factored in the 2012 Dallas epidemic of West Nile encephalitis and the spread of other tropical diseases shared by mosquitos. One physician expert points to climate change as a contributing factor for allergies, asthma, worse COPD conditions, and heart attacks.

Physicians will address this timely issue and more during the 2020 Texas Medical Association (TMA) Winter Conference in Austin this week.
Doctors will also explore another hot topic: Texas' new surprise billing legislation that went into law on Jan 1. How will patients be taken "out of the middle" of out-of-network billing disputes between insurance companies and physicians, hospitals, and providers? TMA's panel of experts will update physicians on this important issue affecting many patients in today's health care system. They will also address improvements to a scourge in health care, unnecessary prior authorization holds by health insurers, which too often delay or deny patients' necessary care.
Hundreds of Texas physicians will also learn how they can utilize the state's Prescription Monitoring Program to help manage their patients' prescriptions while helping mitigate opioid misuse.
TMA leaders will also present the first-ever statewide award honoring a physician for outstanding contributions to public health in Texas.
WHEN: THIS Saturday, Jan. 25, 7:30-11:45 am (See schedule below.)
WHERE: Hyatt Regency Austin, Level 2, Texas Ballroom, 208 Barton Springs Road, Austin
SCHEDULE OF PROGRAM AND SPEAKERS
7:30 am
Dawn Duster: Surprise Medical Billing and Prior Authorization: What You Need to Know

– Moderator: Debra Patt, MD, chair, TMA Council on Legislation- Brint Carlton, executive director, Texas Medical Board- Kent Sullivan, commissioner, Texas Department of Insurance- Kevin Wood, JD, Strasburger & Price, LLC
8:30 am
TMA Foundation Awards and Donor Recognition– Susan M. Pike, MD, TMA Foundation president
8:45 am
Opening Remarks and Welcome– David C. Fleeger, MD, TMA president
9 am
Texas Influence on National Health Care Policy– Moderator: Sue Bailey, MD, president-elect, American Medical Association (AMA)

– Panelists:- John Carlo, MD, Council on Science and PublicHealth, AMA- Gary Floyd, MD, Council on Legislation, AMA- Cynthia Jumper, MD, Council on Medical Education, AMA- Russell Kridel, MD, Board of Trustees, AMA- Asa Lockhart, MD, Council on Medical Service, AMA
10:30 am
Texas Prescription Monitoring Program: An Opportunity for Improved Communication with Patients – Michael Mackert, PhD, director, Center for Health Communication, The University of Texas at Austin
10:45 am
Inaugural Laurance N. Nickey, MD, Lifetime Achievement Award PresentationRecognizing outstanding contributions to medicine through a significant commitment to public health– Wendy Chung, MD, chair, TMA Council on Science and Public Health
10:50 am
The Scientific Evidence on Climate Change and the Ethics of Skepticism vs. Denialism– Robert Haley, MD, professor, Internal Medicine; director, Division of Epidemiology, UT Southwestern Medical Center