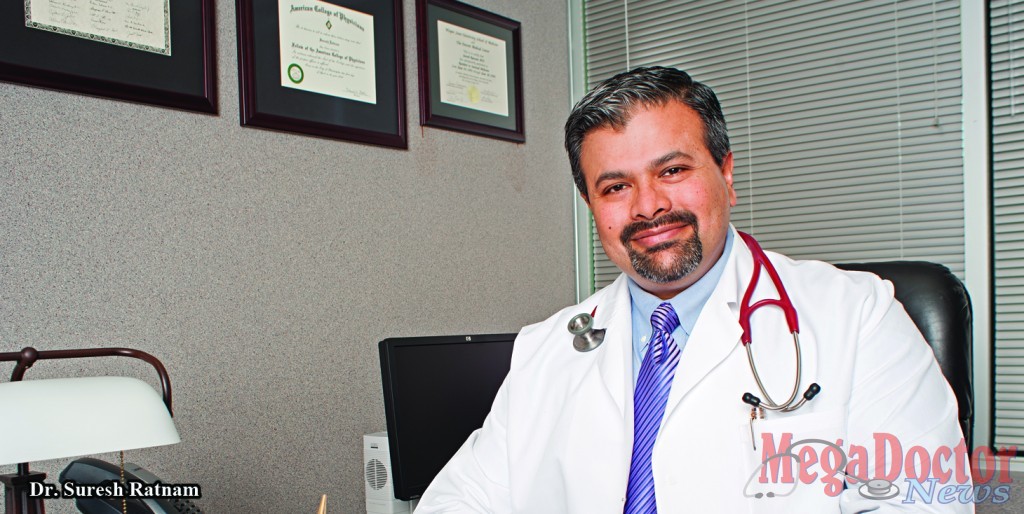 - Advertisement -

As originally published by Mega Doctor News newsprint Edition
The number of cancer survivors in the United States has continued to rise over the past four decades – the Centers for Disease Control and Prevention and the National Cancer Institute recently reported that there are 13.7 million survivors as of 2012. That's compared to only 9.8 million cancer survivors in 2001 and 3 million cancer survivors in 1971. A cancer survivor is defined as anyone who has been diagnosed with cancer, from the time of diagnosis through the balance of his or her life.
While this increase in survivors is due in large part to early detection and advances in treatment options, there is another factor that's important to consider when fighting cancer: emotional support. Mega Doctor News talked to the experts at Texas Oncology to learn about all the elements a survivor needs for the fight against cancer. Every survivor needs a great team on his or her side. This includes family, friends, and loved ones who provide much-needed emotional support to the patient, as well as a team of dedicated doctors, researchers, and nurses leveraging the latest treatments and technology. Physicians and nurses at Texas Oncology–McAllen work together with one goal in mind: to help their patients fight a formidable enemy.
Forming a Strong Support System is Key
Dr. Suresh Ratnam, a medical oncologist with Texas Oncology–McAllen, told Mega Doctor News that it is not just medication, but also caregiver support that helps patients stay strong during treatment, as well as recovery. According to Dr. Ratnam, "The support of loved ones to talk with and assist with day-to-day tasks is a tremendous help for patients, and allows them to rest and reduces stress levels."
In addition, while fighting cancer, patients may encounter any number of extremely difficult situations, which can only fully be understood by others experiencing the same thing. Texas Oncology–McAllen helps survivors connect with one another by hosting organized support groups. Patients with a strong emotional support system in place often have a more positive outlook, which can lead to better outcomes.
Debbie Ruelas, a licensed master social worker (LMSW) at Texas Oncology–McAllen, agrees that it's important for survivors to find a reason to smile when they are undergoing treatment. "At Texas Oncology–McAllen, we focus on the needs of our patients," Ruelas stated. "We know that a cancer diagnosis is not just a medical issue – it is a fight for the person and their family. The patient needs care and support throughout their treatment and time with us; sometimes it's a smile, or hug, or a simple touch. Sometimes, we are there to just listen and help them express their fears, aches and pains, and share in their successes too."
- Advertisement -

Texas Oncology patients find a strong support system among the physicians and staff. The staff is caring and compassionate, and works together to meet the needs of the patients; not just medically, but emotionally as well. The practice offers a number of support services to patients, including a wig room stocked by the local American Cancer Society that provided patients with wigs, bandanas, turbans, blankets, and pillows. Many local groups donate beautiful hand-knit hats or blankets, books, and snacks for patients during their chemotherapy treatments. Social workers have a wide network of local resources and refer patients to local agencies and support groups depending on their needs.
When asked if a cancer survivor becomes stronger because of their ordeal or because of the support they found through it, Ruelas shared, "I think it is a combination of the two. In fact, studies have shown that a patient's attitude is key during treatment, as well as having sound coping skills. A fight with cancer teaches us that we are stronger than we thought we were, and that maybe our priorities need to be changed so that we focus on the things that are truly important. Support from family, friends, and community really help the patient."
Dr. Armin Weinberg, chief executive officer of the Life Beyond Cancer Foundation, told Mega Doctor News that cancer survivors need support throughout and after their treatment. "After patients finish cancer treatment, they often feel unsure of the direction of their life. It's important that providers help patients plan for survivorship while undergoing treatment so that they are prepared to deal with life after cancer emotionally, spiritually, physically, and financially," he shared. Life Beyond Cancer works with Texas Oncology and other cancer care providers to address the challenges that cancer survivors face, by helping them connect their patients with local resources.
Finding the right oncology team is important to a patients overall treatment experience. At Texas Oncology, in addition to using leading-edge treatments and technology, oncology nurses and social workers are all engaged in providing support to patients.
Local Access to the Latest Cancer Treatments and Technologies
According to the American Cancer Society, while overall cancer survival rates continue to improve due to advancements in prevention, early detection, research, and treatment, more than 110,000 Texans will be diagnosed with cancer in 2012, including 3,153 peolple in the Rio Grande Valley.
While Dr. Ratnam acknowledges the important role caregivers play in cancer survivorship, he also told Mega Doctor News that the fight against cancer is continuously evolving as more is learned about the disease through clinical trials and other research, and as technology advances. "Over the years, there have been really exciting advancements that offer powerful new treatment options to cancer patients," he stated. "We now have more personalized medicine that eliminates the 'one-size-fits-all' treatment model of the past, matching therapies with patients on a highly specific, genetic level."
According to Dr. Ratnam, Texas Oncology–McAllen employs advanced treatment planning systems and radiation technology to fight cancer. As new research is explored, new standards of treatment are discovered and adopted. The newest radiation technologies allow for a more accurate, targeted course of treatment, less damage to surrounding healthy tissue, and in some cases, less total number of treatment sessions.
Today more than ever, cancer treatment continues to advance with the development of new technologies, improved equipment, and other medical breakthroughs discovered through clinical trials. When Dr. Ratnam first began his career as an oncologist, there was only one drug to treat colon cancer. While doctors administered the drug in different ways and in different dosages, it was still just one drug. "Now research has helped evolve the types of drugs and combinations we use for treatments. For example, there is now a biologic drug that when used in combination with chemotherapy has resulted in improved responses in patients."
More recently, a new "smart bomb" therapy was unveiled at the American Society of Clinical Oncology meeting (ASCO) and is a very targeted treatment for advanced breast cancer. As researchers continue to unravel the genetic framework of different cancer types, treatment with targeted therapies will expand, enhance, and may someday even eliminate treatments now considered best in care.
Dr. Billie J. Marek, the medical director for Texas Oncology–McAllen is a veteran of fighting cancer – he has been treating cancer patients for the last 26 years and practicing in McAllen for 24. He said that in the last two decades, there have been tremendous improvements in drugs for the treatment of cancer that provide significant benefits with decreased side effects.
"On the technology side, we have seen terrific improvements in imaging that have enhanced early detection and staging of cancer. Additionally, in the realm of radiation, there have been great strides in the precise delivery of treatment to cancerous cells while preserving the surrounding healthy tissue," he stated. He firmly believes the war on cancer is being won as he points out that we have seen great improvements in drug therapies and advancements in targeted treatments.
Texas Oncology offers local patients the opportunity to take part in some of the most promising clinical trials in the nation for a broad range of cancers, right here in McAllen. This includes current local trials for anemia, bladder cancer, breast cancer, colorectal cancer, leukemia, lung cancer and metastatic breast cancer. "Through our affiliation with US Oncology Research, Texas Oncology has played a role in developing 43 drugs approved by the Food and Drug Administration (FDA)," Dr. Ratnam said.
Texas Oncology–McAllen can attribute its success to a combination of advanced treatments based on experience, leading-edge technology and research, and strong caregiver support that helps patients maintain a positive attitude.
Texas Oncology–McAllen is located on 1901 South Second Street, McAllen, Texas, 78503. To make an appointment or for more information, call 956-687-5150. To learn more about preventing and treating cancer, visit www.TexasOncology.com.
Suresh Ratnam, M.D., specializes in internal medicine with a sub-specialty in medical oncology and serves on the Pharmacy & Therapeutic Committee for The US Oncology Network.
Billie Marek, M.D., is a medical oncologist, serves on the board of Texas Oncology, and is the medical director for Texas Oncology–McAllen.
Debbie Ruelas is a licensed master social worker (LMSW) at Texas Oncology–McAllen MDN