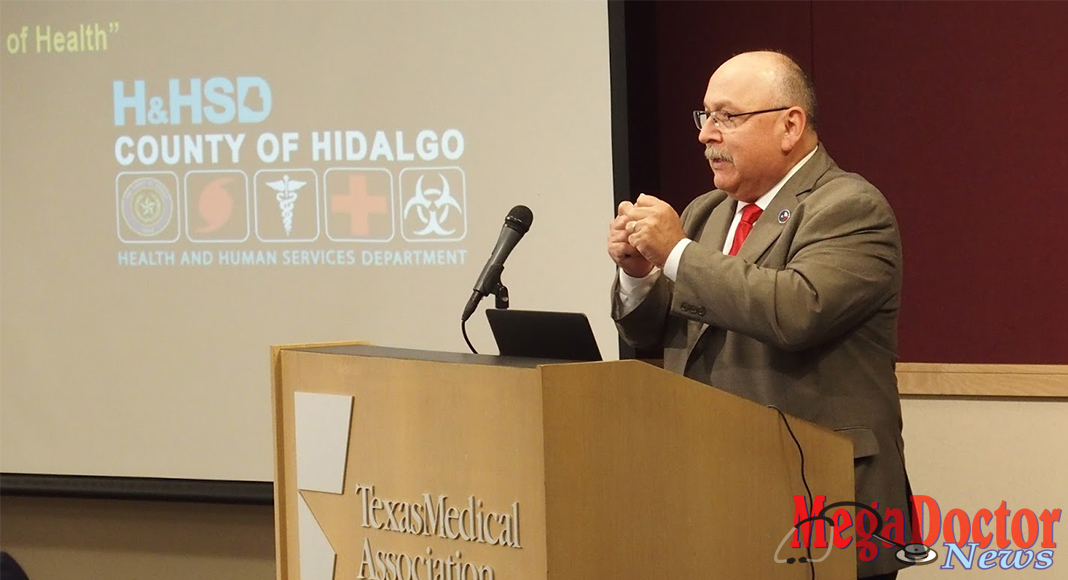 Mega Doctor News
EDINBURG – State and county health officials have confirmed that an individual tested positive for Zika, and praise the efforts of local health providers for being on the front-lines of identifying residents for testing. Because the individual has not recently traveled out of the area or had any other risk factors, the infection probably occurred via a mosquito bite in South Texas sometime in the past few months.
"We credit the forward thinking of a local physician in helping identify this infection," said Hidalgo County Health and Human Services Chief Administrative Officer Eduardo Olivarez.
More than 6,000 Zika tests have been performed since April, when Dr. John Hellerstedt, Texas Department of State Health Services Commissioner, issued a recommendation that Zika testing become a part of routine prenatal care for pregnant women in six South Texas counties. The additional testing led to the identification of the infection, the first this year that appears to have been transmitted by a mosquito in Texas.
No other locally-transmitted infections have been identified and there is no evidence of ongoing Zika transmission, leading officials to suspect that this may be an isolated case. Health and Human Services staff have alerted health care providers to continue their vigilance in following the DSHS testing recommendations. DSHS and the county ask residents who have, or have experienced an itchy rash and at least one other Zika symptom – such as fever, joint pain, or eye redness – to talk to a health care provider about getting tested for Zika.
The Health Department, other county offices, and local jurisdictions continue to be proactive in fighting mosquito-borne illnesses. Efforts include larviciding and adulticiding; finding and eliminating standing water where mosquitoes breed; clearing weedy lots; and trapping and testing mosquitoes in order to determine if Zika-infected mosquitoes are present.
"We will continue to support the efforts of our local jurisdictions through expanded surveillance and vector control efforts," said Olivarez. "Working together as a unified South Texas Active Response to Zika task force, we are better able to identify and respond quickly and appropriately in protecting the public health."
 People should continue to protect themselves from mosquito bites by:
 

Using EPA-approved insect repellent every time they go outside.

Using air conditioning or window and door screens to keep mosquitoes out.

Limiting outdoor activities during early morning, sunset and nighttime.

Covering exposed skin with long pants and long-sleeved shirts whenever possible.

Removing standing water in and around homes, including in trash cans, toys, tires, flower pots and any other containers so mosquitoes can't lay their eggs.

Using a larvicide in water that can't be drained to keep mosquito larvae from developing into biting adults.