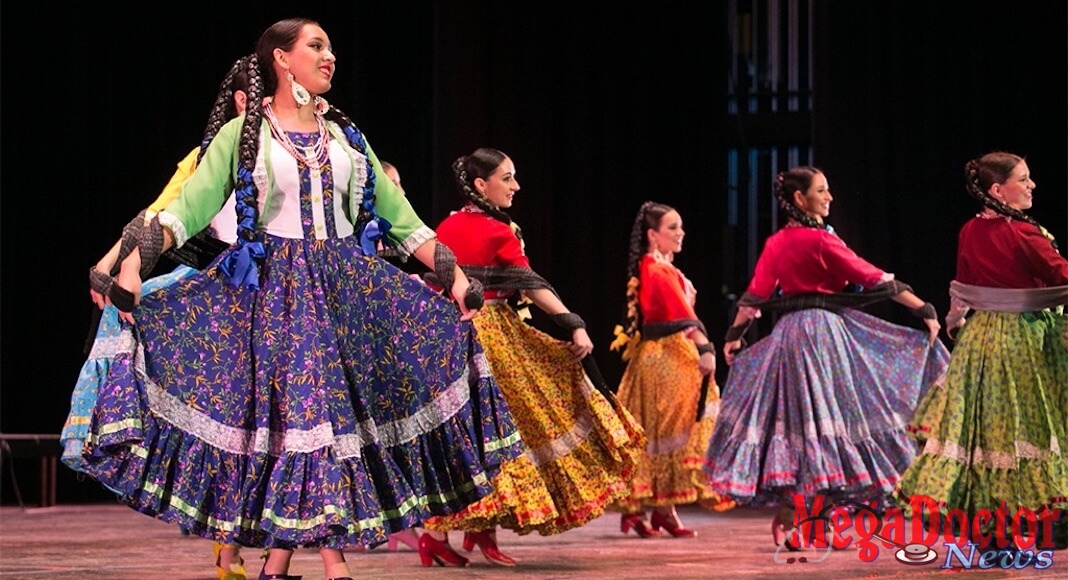 Mega Doctor News
- Advertisement -

(McAllen, TX, July 26, 2017 ) Ballet Folklórico South Texas College (BFSTC) is known to the Valley for its traditional dances that highlight local folk culture with ballet characteristics and exaggerated movements. Since the creation of the program in January of 2012 by the Center for Mexican American Studies, BFSTC has continued to share its roots in various community functions through their dancing display all around the region.
On August 3, 2017, the team will be adventuring off to Houston, Texas to perform for the children at MD Anderson Hospital who are battling cancer.
The performance is a gesture of goodwill towards children undergoing treatment. This performance is intended to provide a distraction from their everyday struggle with cancer, and perhaps some sort of entertainment that BFSTC can offer.
"I figured it would do a lot of good if we can go and perform for them to create what may be a good diversion from their ups and downs of fighting cancer," said Victor Gomez Director of BFSTC. "They are just kids.  Some of these kids can't spell "cancer" yet they brave the card they were dealt with, so to speak.  So, if we can perform for them and create that distraction, it can be of great service.  I sought the invitation and grateful to have received it."
"We are grateful that BFSTC is coming to entertain our patients and their families," said Kevin Long, Director of Pediatric Operations. "One of the goals of MD Anderson Children's Cancer Hospital is to provide a normalizing experience to patients and their families during the most trying time of their lives. Caring groups like BFSTC helps us to achieve that goal by offering programming that allows them to escape the reality of their circumstance, even if for a few moments of pleasure and excitement. We are excited to have them."
In recent years, BFSTC has grown quite a reputation, as they continue to earn opportunities to represent South Texas College throughout the Valley, the country and even across Mexico. Aside from participating at important community events across the Valley, the group has performed in major festivals in North Carolina, New Orleans, Austin, Guanajuato, Mexico City, Yucatan, and Veracruz.
Ballet Folklórico South Texas College offers students the opportunity to learn about traditional aspects of cultural dances and music across México.