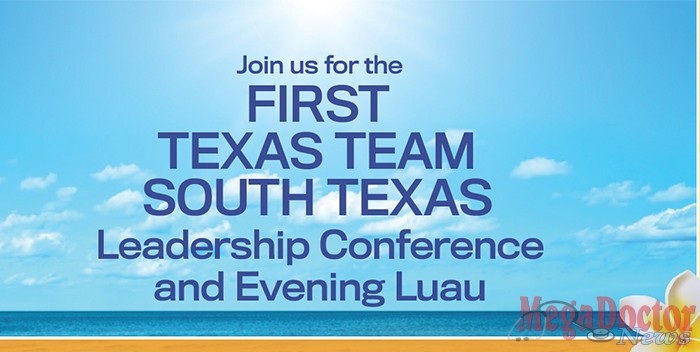 Mega Doctor News
First Texas Team South Texas Region Leadership Conference and Evening Luau
If you are a nurse, this is "must attend" conference and the best opportunity to learn The Nursing role of the Future.
The Leadership Conference is co-hosted by Doctors Hospital at Renaissance & CHRISTUS Spohn Health System, will cover the change of the nursing role in the future, preparing for healthcare reform and updates on the work of TexasTeam.
Nursing continuing education credits will be provided by CHRISTUS Spohn. Registration is $30.00 for the conference.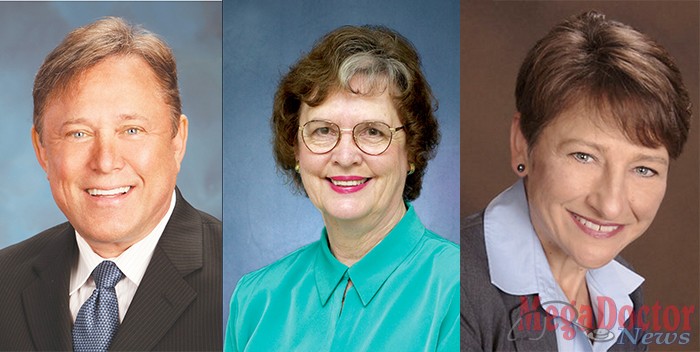 The speakers for the afternoon include: From L-R: Dr. Jim Cato, CNE CHRISTUS Spohn Health System, Dr. Mary Jane Hamilton, Dean Texas A & M Corpus Christi College of Nursing & Health Sciences, and Cindy Zoinierek, Executive Director of Texas Nurses Association.
For easy online registration, please register at: https://bit.ly/OOSbfd <or> at www.dhr-rgv.com and follow the
Event Calendar link to our May 2nd event.
- Advertisement -

1:00 p.m.– 5:00 p.m.
The Evening Luau, sponsored by Doctors Hospital at Renaissance and LifeCare Hospitals of South Texas, is to raise monies for Texas Team efforts of advancing health through nursing. The night will be filled with dinner, entertainment, and is sure to be a great time for all. To reserve your table for the luau, please contact Lisa Woodward at l.woodward@dhr-rgv.com or at (956) 537-2878.
6:30 p.m.– 10:00 p.m.
A block of rooms at the Hilton Garden Inn are available at a discounted rate through April 15, 2014. Utilize code: TTS
For more information, please contact Lisa Woodward, Co-Leader, Texas Team Advancing Health Through Nursing, South Texas Region, at (956) 537-2878, or email at l.woodward@dhr-rgv.com
Friday May 2, 2014 at the Hilton Garden Inn Beachfront Resort located at 7010 Padre Blvd., South Padre Island, TX 78597