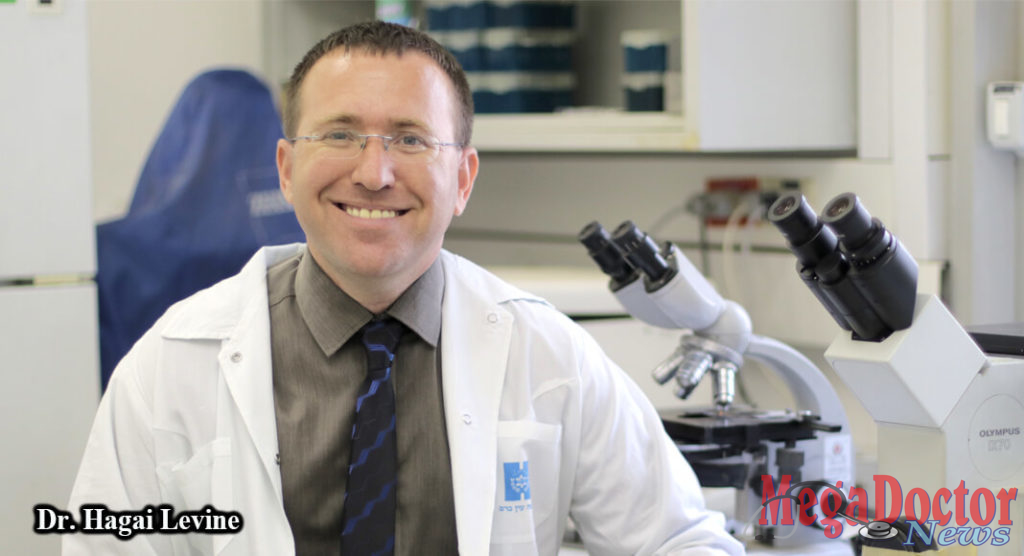 By Roberto Hugo Gonzalez
- Advertisement -

As originally published by Mega Doctor News newsprint edition June 2019
An interview being conducted by Tucker Carlson of the cable Fox Network, sounded like the alarm went off based on the topic being discussed. He was interviewing Hagai Levine, MD, MPH, the lead researcher and Head of the Environmental Health Track at the Hebrew University-Hadassah Braun School of Public Health; Adjunct Assistant Professor at Mount Sinai, NYC.
Dr. Levine had recently published an article titled, "Temporal trends in sperm count: a systematic review and meta-regression," that has inspired questions regarding what declining male fertility signifies for the developing world.
The newscast reminded me of Mike Myers, the Canadian comedian actor who played a secret agent called Austin Powers in the trilogy film that included The Spy Who Shagged Me.
Tucker, who is a great interviewer, said, "Everyone knows someone who struggled to have kids, to get pregnant. The question is, why is this happening more than it used to happen?"
It was also said that over the past four decades, sperm counts in men in the West have declined by more than 50% and they're still dropping. Now statistics show that many men are taking extreme measures like freezing their sperm in record numbers.
Even though this is a huge change, it's gotten very little attention in the United States. But in Israel, people are talking about it, one of the researchers that is taking a closer look at this situation is Dr. Levine.
- Advertisement -

His article talks about testosterone levels, and sperm counts that are dropping among men throughout the West in every western country where they'd been measured. Very few people in the United States seem interested in why this is happening.
Dr. Levine said that is not only the decline, but there is also a dramatic decline of over 50% in sperm count among western men. "We don't really know the reason because so far we have neglected to study what the reasons for the decline of Western men's fertility are? However, we do know some of the factors which hurt male fertility are manmade chemicals, endocrine disrupting chemicals, which harm testosterone at the testicular development during the fetal period and also during adult life. In addition to chemicals, modern lifestyles which harm our health also harm our fertility such as obesity, smoking, and lack of physical activity."
Here in the Valley, we are very familiar with the last three factors. All physicians that I have interviewed for this publication, are concerned when they see available statistics. They always recommend not to follow sedentary lifestyles, to avoid being overweight, and to not become a smoker.
Tucker asked, "Which chemicals are affecting sperm counts and testosterone levels? And how does the average person encounter these chemicals?
Dr. Levine responded that he has not studied it well enough yet. "We know for sure that certain pesticides, which I'm personally studying here in Israel, are definitely harmful to sperm. This makes a lot of sense because these are chemicals that can harm the production and life itself."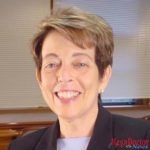 "Decreasing sperm count has been of great concern since it was first reported twenty-five years ago. This definitive study shows, for the first time, that the decline is strong and continuing. The fact that the decline is seen in Western countries strongly suggests that chemicals in commerce are playing a causal role in this trend," said Dr. Shanna H. Swan, a professor in the Department of Environmental Medicine and Public Health at the Icahn School of Medicine at Mount Sinai, New York.
Dr. Levine pointed out that while the current study did not examine causes of the observed declines, sperm count has previously been plausibly associated with environmental and lifestyle influences, including prenatal chemical exposure, adult pesticide exposure, smoking, stress, and obesity. Therefore, sperm count may sensitively reflect the impact of the modern environment on male health across the lifespan and serve as a "canary in the coal mine" signaling broader risks to male health.
When asked to give a scope of the problem and why should the average American care that sperm counts, and testosterone levels are falling, Dr. Levine said, "Fertility is essential to avoid extinction, and every young man may ask himself, 'do I want to have children?' and be very worried if he is unable. We also know that semen quality is a good indicator of overall main morbidity and mortality. Low sperm count is associated with higher mortality. So, the declining sperm count means that we have poor health of Americans, of Israelis, and of other populations. More than that, this is a very sensitive marker of the environment."
He emphasized that the declining sperm count means that we cannot keep living the way we live, and the effect would be transgenerational. He continued, "So even if we do something now, we can still see the consequences for ourselves and for the next generations."
After watching and listening to this report, there are still many questions like, for example, does lower sperm count and lower testosterone levels affect the quality of life? The obvious answer is that you can't perpetuate the species if your creative abilities are impaired. But does the average man feel differently?
"I definitely believe so. It's linked to many other diseases. The decline in sperm count, is not only a problem by itself in infertility, but it signifies a general health problem. So, if we don't tackle the causes, we would continue to have many problems. We know that there is a difference in longevity between men and women. Does it have to be so? Not necessarily. Maybe we see shorter longevity for Americans and for us men because of factors in the environment that we can prevent. This is very important for every American and for every man in the world."
Carlson: "What Dr. Levine described is a global emergency that is destroying millions of lives. Why does nobody talk about this ever?"
"That's a bit of the problem in public health because we don't see dead bodies on the street right now, people are dying everywhere, and we have many health problems, and we have huge economic problems through exposure to these chemicals. But we don't see the effectsimmediately."
Based on an interview by Tucker Carlson Tonight of Fox News Network. See video presented by Dr. Hagai Levine below: