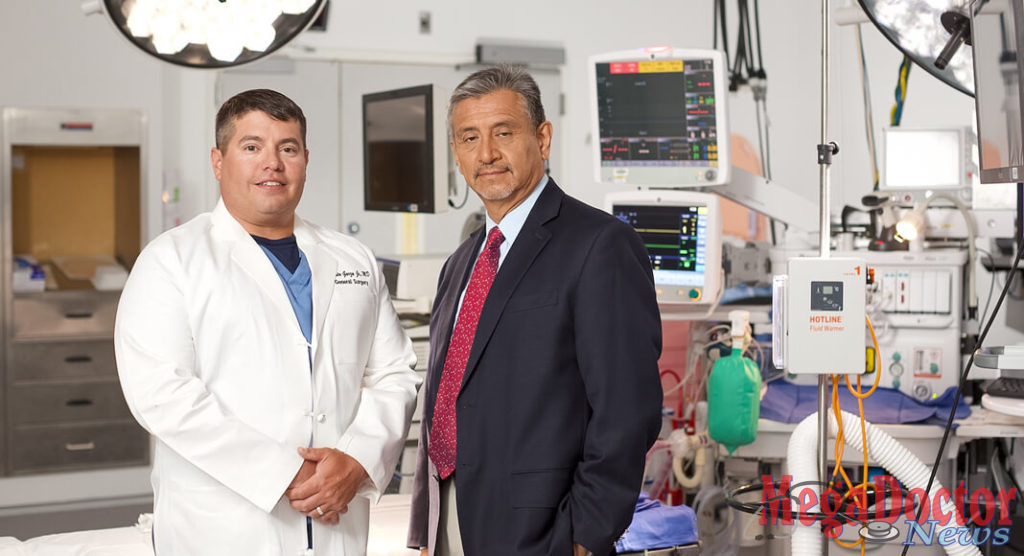 Mega Doctor NEWS
McAllen, TX – Patients seeking surgical treatment for severe obesity and its related conditions have a high-quality choice for receiving treatment at South Texas Health System Heart's Bariatric Surgical Center, a nationally accredited program that meets the highest standards for patient safety and quality of care in the greater Hidalgo County area.
Brenda Ivory, CEO of South Texas Health System Heart, today announced its bariatric surgical center has been accredited as a Comprehensive withAdolescent Qualifications Center under the Metabolic and Bariatric Surgery Accreditation and Quality Improvement Program (MBSAQIP®), a joint program of the American College of Surgeons (ACS) and the American Society for Metabolic and Bariatric Surgery (ASMBS).
"This quality accreditation demonstrates the ongoing efforts of our Bariatric Surgery team, and bariatric surgeons Dr. Luis Reyes and Dr. Ernesto Garza, to provide optimal care to patients using best practices from across the country while meeting the quality of care standards set forth by ASMBS BSCOE," said Ivory. "South Texas Health System Heart's Bariatric and Metabolic services focus on long-term success and support for patients and their family members."
Reyes and Garza are the only bariatric surgeons in the Rio Grande Valley to offer every FDA-approved surgical and nonsurgical weight loss procedure to patients through a collaboration between South Texas Health System Heart and Valley Care Clinics Weight Loss Surgery Center.
The MBSAQIP Standards, outlined in the Resources for Optimal Care of the Metabolic and Bariatric Surgery Patient 2016, require that bariatric surgical patients receive a multidisciplinary program, not just a surgical procedure, which improves patient outcomes and long-term success. The South Texas Health System Heart's Metabolic and Bariatric Center meets those high standards and offers care before and after surgery designed specifically for severely obese patients.
South Texas Health System Heart, named in America's 50 Best Hospitals for Cardiac Surgery and America's 100 Best for Cardiac Care in 2019, is committed to quality care which begins with physician leadership and a dedicated team of specialized staff members who participate in meetings throughout the year to review their patients' outcomes.  This team of highly skilled professionals, led by the physicians, seek continuous improvement to enhance the structure, process, and outcomes of the Metabolic and Bariatric Center.