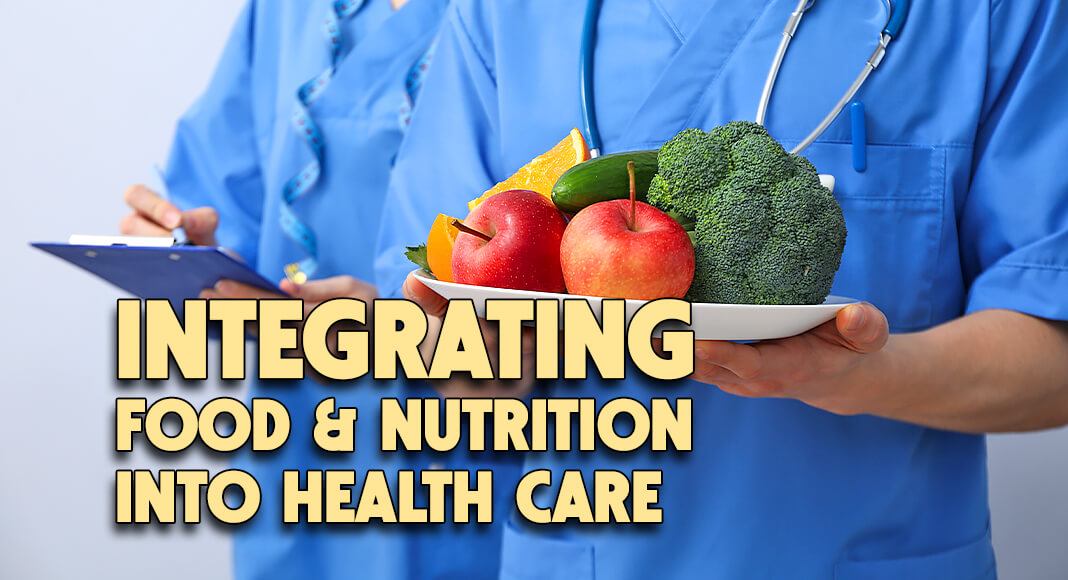 Mega Doctor News
AMERICAN HEART ASSOCIATION – Closing research gaps and building a more robust body of evidence on the efficacy and value of clinical Food Is Medicine programs could greatly improve the treatment and prevention of many serious chronic illnesses, according to a new statement from the American Heart Association.
The presidential advisory, published Thursday in the journal Circulation, highlights preliminary new evidence that suggests incorporating healthy foods into a person's medical treatment could improve health outcomes, reduce health care use and make care more cost effective. The statement provides a roadmap for greater research efforts, including larger sample sizes and randomized studies, to compare how nutrition-based interventions stack up against standard medical care for treating and preventing diet-related health conditions.
"To unlock the potential of Food Is Medicine and make it a regular and reimbursable component of health care, we need an ambitious and coordinated research approach," Dr. Kevin G. Volpp, chair of the advisory writing group, said in a news release. Volpp is director of the Center for Health Incentives and Behavioral Economics at the University of Pennsylvania, an American Heart Association volunteer and research lead of the AHA's Food Is Medicine initiative.
"By addressing research gaps and integrating research efforts in collaboration with stakeholders nationwide, we will fuel cross-sector efforts that ensure Food Is Medicine programs improve health costs effectively and are feasible in practice," he said.
The U.S. spends $4.3 trillion annually on health care, roughly 90% of which pays for chronic medical conditions. Eating unhealthy foods is a major risk factor for many of these conditions, but healthier options are not always affordable or accessible. That makes it challenging to apply clinical, food-based interventions in many communities. But research shows health care systems may be able to make healthy foods more accessible to patients.
Food Is Medicine programs focus on providing medical prescriptions for healthy foods to manage, treat and prevent chronic health conditions, such as congestive heart failure and diabetes. In September 2022, the AHA launched a Food Is Medicine research initiative designed to determine the impact of nutrition-based interventions on disease prevention and treatment, compared with standard medical care.
The initiative will begin by funding groundbreaking research that explores such questions as how to increase screening and enrollment and address individual and cultural preferences in Food Is Medicine programs, and how behavioral coaching and education can influence short- and long-term behavior change.
- Advertisement -

This initiative is part of the AHA's broader effort to improve health equity. The advisory outlines key principles to guide that research, such as an emphasis on equity and the experiences of people in diverse communities across the U.S. It also calls for efforts to strengthen public policy, standardize professional education nationally to include nutrition science and Food Is Medicine research, educate the public and make Food Is Medicine programs a priority at all levels of government.
The advisory also calls for multisector partnerships to develop evidence showing the efficacy and value of Food Is Medicine programs to encourage health insurers to cover them as a medical benefit.
"Food Is Medicine holds the promise to improve health outcomes for millions of patients living with or at risk for cardiovascular disease and other serious chronic health conditions," Dr. Mitchell S.V. Elkind said in the release. Elkind is chief clinical science officer and a former president of the AHA, a member of the advisory writing committee and a professor of neurology and epidemiology at Columbia University.
"Too many patients lack access to healthy foods, and they may have limited ability to prepare those foods into healthy meals, but Food Is Medicine programs can help change that," he said.