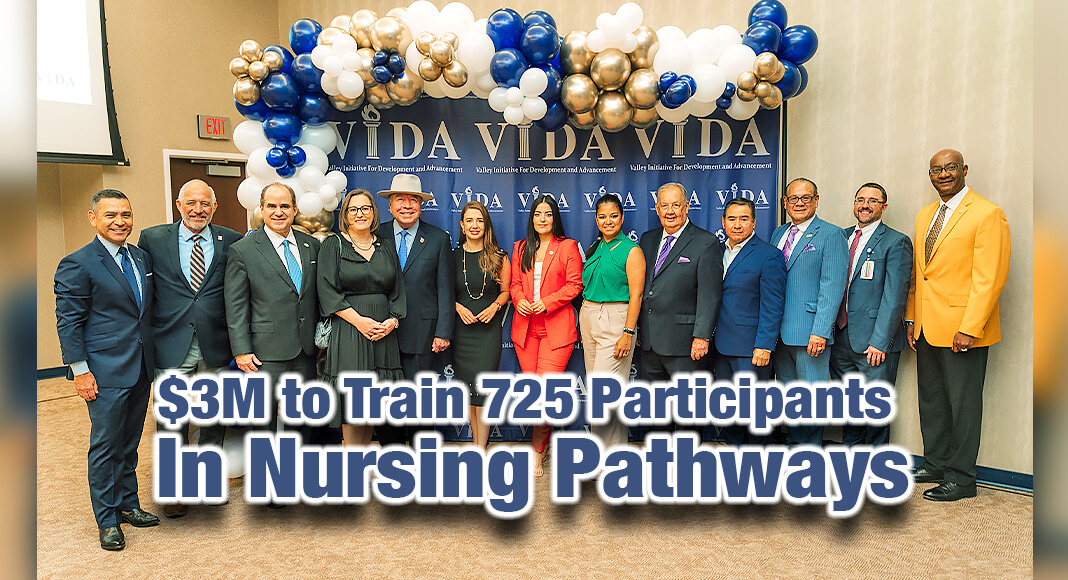 Mega Doctor News
- Advertisement -

Valley Initiative for Development and Advancement (VIDA) is honored to be a recipient of The Nursing Expansion Grant from U.S. Department of Labor to continue enhancing professional pathways to nursing and addressing the labor shortage nursing professionals face in the care economy across the Texas-Mexico border. This grant project will provide VIDA with the opportunity to train and upskill 725 participants in high demand nursing occupations and ultimately secure employment at a partner hospital. VIDA is grateful to The U.S. Department of Labor for recognizing the value in education to build and sustain a competitive nursing workforce in our community.
"We are immensely thankful to U.S. Department of Labor, for selecting VIDA as one of 25 organizations nationwide, and the only one in Texas, to be awarded this $3 Million Nursing Expansion Grant. It is our continued priority to maximize human capital and promote economic mobility through relevant workforce training among our underserved demographic, especially in the healthcare industry. For this grant project, VIDA is partnering with 13 local area hospitals, 3 higher education training institutions, various community-based organizations, and both regional workforce development boards. The key to our proposed innovative strategy for addressing the allied health and nursing labor shortage across the Rio Grande Valley is partnerships, collaboration, and accountability. These funds will be utilized to implement virtual reality technology for nursing clinicals, increase the number of nursing instructors at partner training institutions, provide customized wraparound student support services to ensure program completion, and ultimate job placement at one of 13 partner hospitals" said Felida Villarreal, VIDA's President & CEO.
About Valley Initiative for Development and Advancement
For nearly 28 years, VIDA has helped more than 6,000 economically disadvantaged valley residents successfully complete career training programs in target demand occupations and achieve self-sufficiency. Last year, VIDA served 534 participants with an average persistence rate of 94% and an average annual salary upon graduation of over $48,000! This is a true representation of human capital investment and aligning workforce skills with local industry demand.
To learn more about VIDA, please visit www.vidacareers.org or call (956) 903-1900.