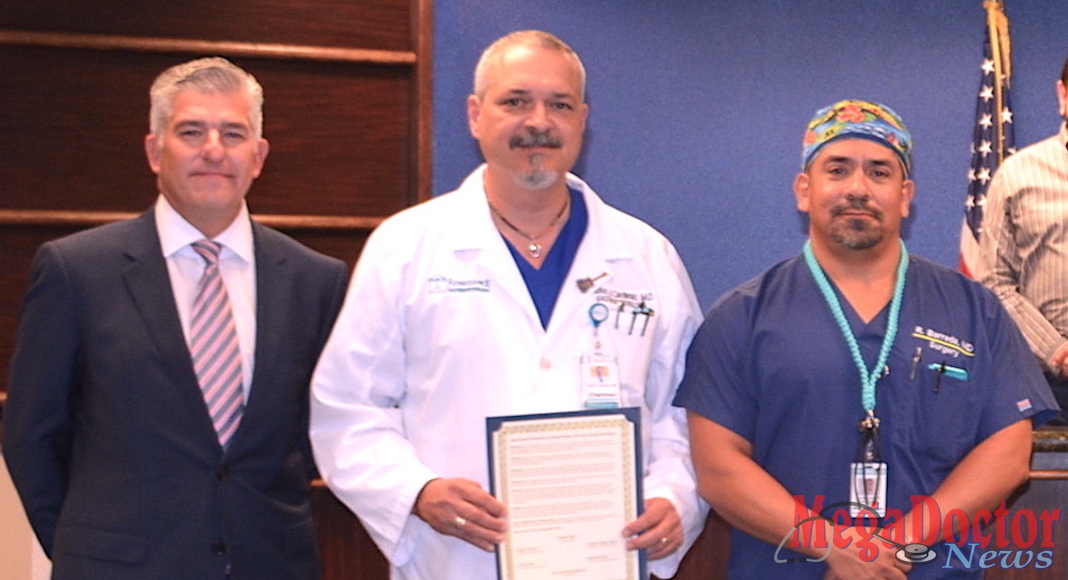 Mega Doctor News
- Advertisement -

By David A. Díaz
When Gov. Greg Abbott was recently in Pharr for the grand opening of the South Texas College Regional Center for Public Safety Excellence, area state lawmakers formally requested his support for another vital resource to help protect the lives and health of an estimated 1.5 million Rio Grande Valley residents.
In a letter signed by the area's state legislative delegation, and presented to Abbott by Rep. Terry Canales, D-Edinburg, South Texas legislators urged Abbott to help secure state money for a Level I Comprehensive Trauma Center(s) in the Rio Grande Valley, and for improved statewide trauma preparedness.
In general, a trauma center is a hospital equipped and staffed to provide care for patients suffering from major traumatic injuries such as falls, motor vehicle collisions, or gunshot wounds. A trauma center may also refer to an emergency department without the presence of specialized services to care for victims of major trauma.
A Level I Comprehensive Trauma Center is a comprehensive regional resource that is a tertiary care facility central to the trauma system. A Level I Trauma Center is capable of providing total care for every aspect of injury.
"Injuries and traumas are the leading cause of death for Texans from 1 to 44 years old. In fact, approximately 40 Texans, more than 14,600 annually, die every day because of traumatic injuries, and for every Texan who dies from a traumatic injury, at least six more are seriously injured (and saved)," Canales stated. "A robust trauma network is especially important in times of disaster when existing facilities can be forced offline or quickly overwhelmed."
Abbott, who was in Pharr on Tuesday, September 18, 2018, is running for reelection to a second four-year term in office and will face Democrat Lupe Valdéz, the former Sheriff of Dallas County, as well as Libertarian candidate Mark Tippetts, a former member of the Lago Vista City Council, in the Tuesday, November 6, 2018 statewide election.