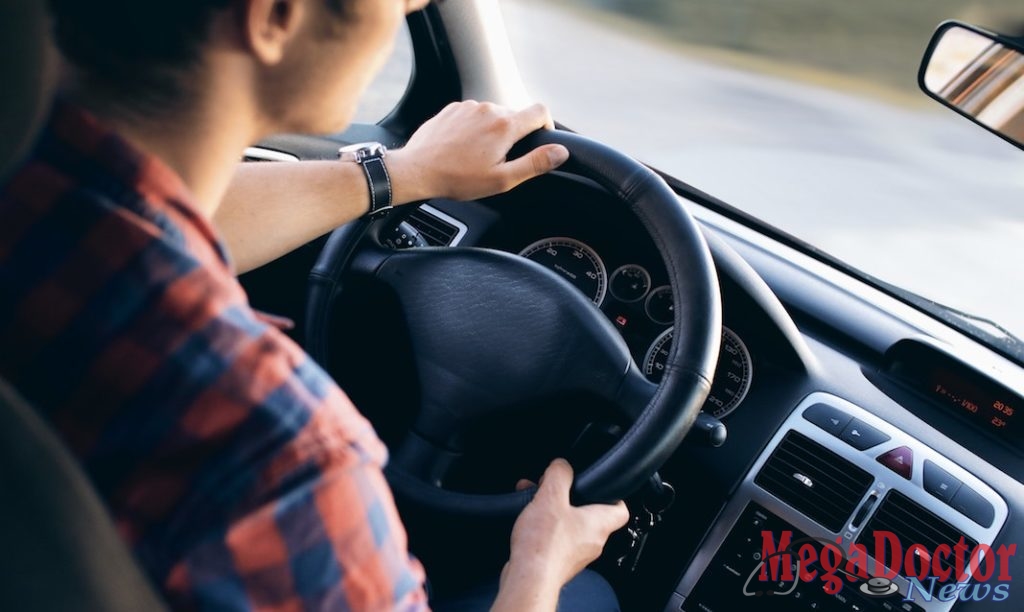 Mega Doctor NEWS
HARLINGEN – As school children head into summer vacation and families plan annual road trips and summer activities, Valley Baptist Health System is encouraging local residents to drive safely.
According to the Texas Department of Transportation, Texas records more than 3,700 traffic fatalities annually. As the first Level II Trauma Center and the only Level II Trauma Center in Cameron County, Valley Baptist Medical Center-Harlingen cares for patients involved in the most serious traffic accidents.
May is National Trauma Awareness Month, and as the month comes to a close, Dr. Hillary Chollet, MD, FACS, Trauma Medical Director for Valley Baptist Medical Center-Harlingen, reminds local residents that many of those injuries could have likely been prevented if drivers had practiced safe driving techniques.
"With Valley Baptist Medical Center-Harlingen serving as Cameron County's only Level II Trauma Center, we see many serious traumas related to automobile accidents and collisions," Chollet said. "By simply paying more attention to their surroundings and the road, local drivers could avoid many of these serious and sometimes unfortunately fatal injuries."
According to information from TxDOT, how a driver behaves and reacts behind the wheel can be the difference between a safe journey and one that ends in serious trauma. Behaviors like speeding or distracted driving are major contributing factors to accidents resulting in trauma, Chollet said.
"While we tend to put much of the focus regarding distracted driving on texting, there are many more ways drivers distract themselves from driving that are often not thought about," Chollet said. "Distractions can include anything from talking on the phone to eating and drinking, or even adjusting the volume on the radio."
According to information from TxDOT, one in five motor vehicle accidents involve distracted driving. A number of measures have been enacted to reduce that figure and the serious injuries and deaths that result, including the statewide law that makes it illegal for drivers to read, write, or send text messages.
Information from TxDOT reveals that, "in 2017, the total number of reportable motor vehicle traffic crashes on Texas roads was 537,475. Of those, 100,687 or 19 percent involved distracted driving (driver distraction, inattention or cellphone use). The 100,687 crashes in Texas resulted in 444 deaths and 2,889 serious injuries."
Since it became the region's first Level II Trauma Center in early 2018, Valley Baptist Medical Center-Harlingen has been saving the lives of patients with traumatic injuries, including those suffered in automobile accidents, providing the trauma care needed close to home.
"A Level II Trauma Center provides patients who have suffered a traumatic injury access to the most comprehensive level of care," Chollet said. "We are able to initiate definitive care for all injured patients 24/7."
Since Valley Baptist Medical Center-Harlingen's designation as a Level II Trauma Center, the hospital has cared for over 1,500 significant traumatic injuries and less than 2 percent of these injuries required transportation out of the Valley to a major metropolitan medical center.
"During a trauma emergency, having a comprehensive team in place is critical for the best chance of survival for patients with life-threatening injuries," Chollet said.
In addition to being the first Level II trauma center in the region, Valley Baptist-Harlingen is proud to be the first Comprehensive Level I Stroke Center in the Rio Grande Valley, since 2016.
BREAKOUT BOX
Texas records more than 3,700 traffic fatalities a year. TxDOT urges all drivers to observe the following safe driving habits:
Be courteous to other drivers
Always buckle up, all riders, day and night
Pay attention, focus 100% on driving
When behind the wheel, put the phone away or turn it off
Drive a safe speed and adjust based upon traffic, road and weather conditions
Stop for all stop signs and red lights
Pass carefully when it's legal and safe
Never drive after drinking alcohol or taking other drugs
Avoid medications that cause drowsiness
Slow down or move over for flashing lights; law enforcement vehicles, emergency vehicles, tow trucks or other vehicles that may be stopped on the side of the road.
-Information courtesy of Texas Department of Transportation