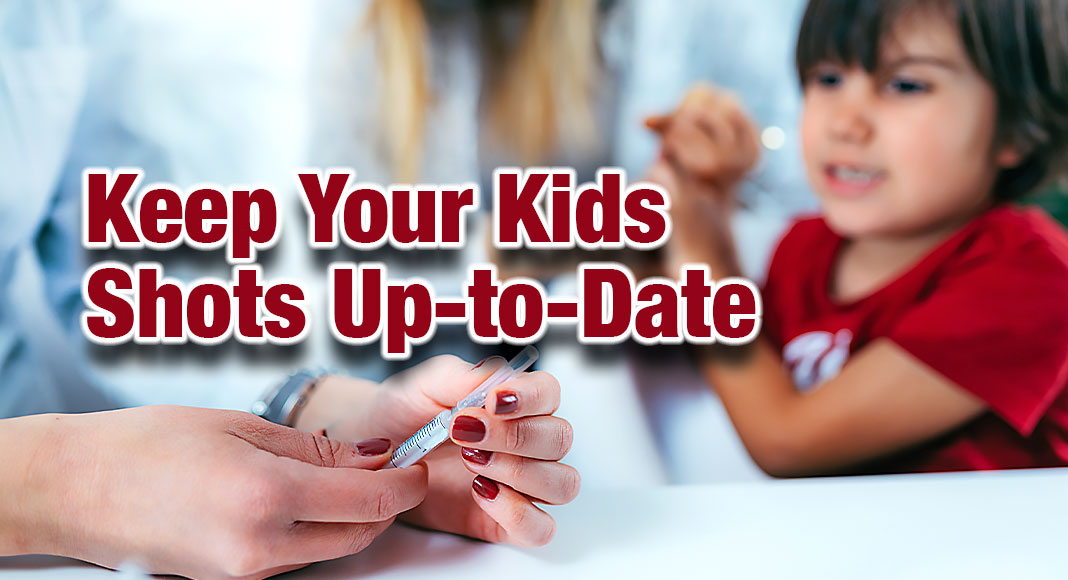 - Advertisement -

Mega Doctor News
Getting children and adolescents caught up with recommended vaccinations is the best way to protect them from a variety of  vaccine-preventable diseases. The schedules below outline the vaccines recommended for each age group.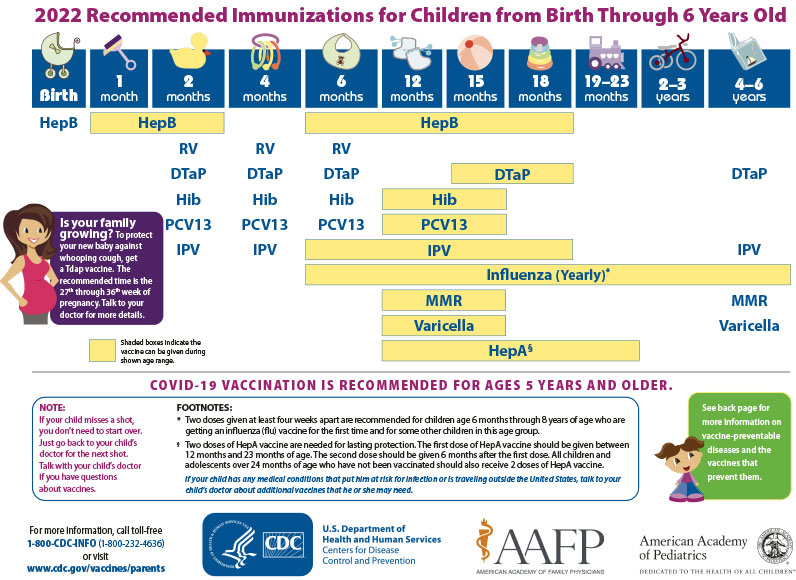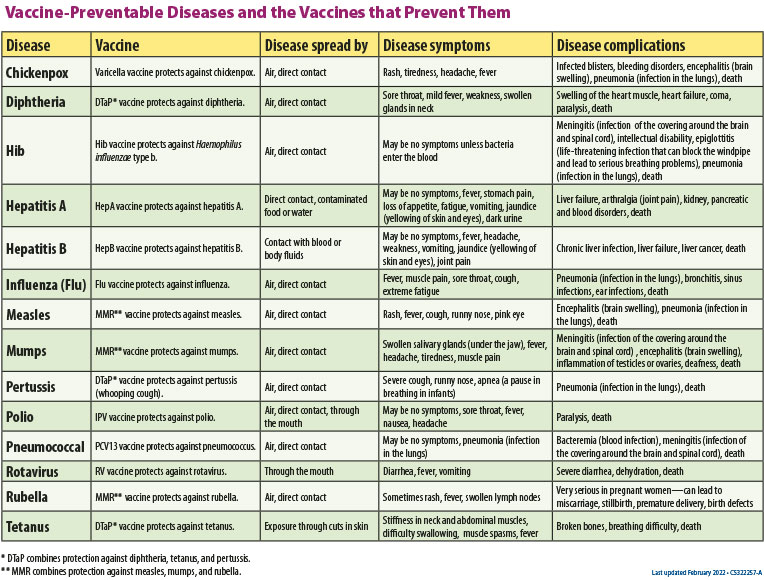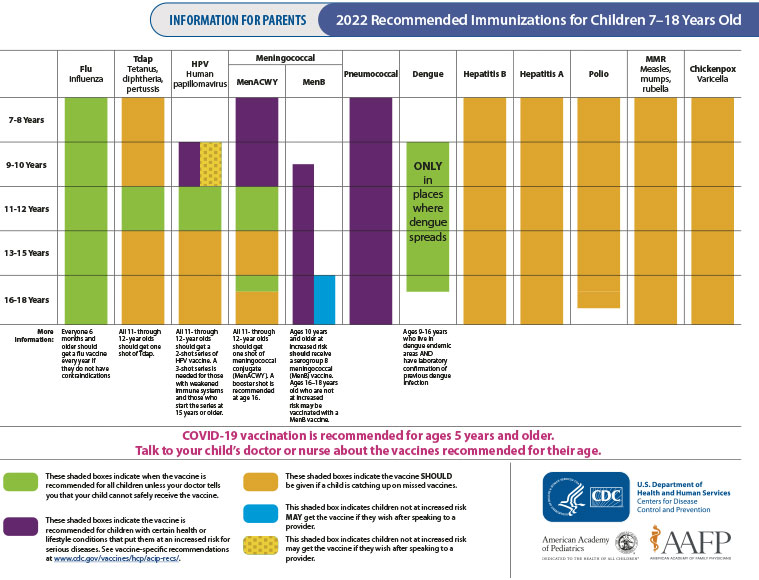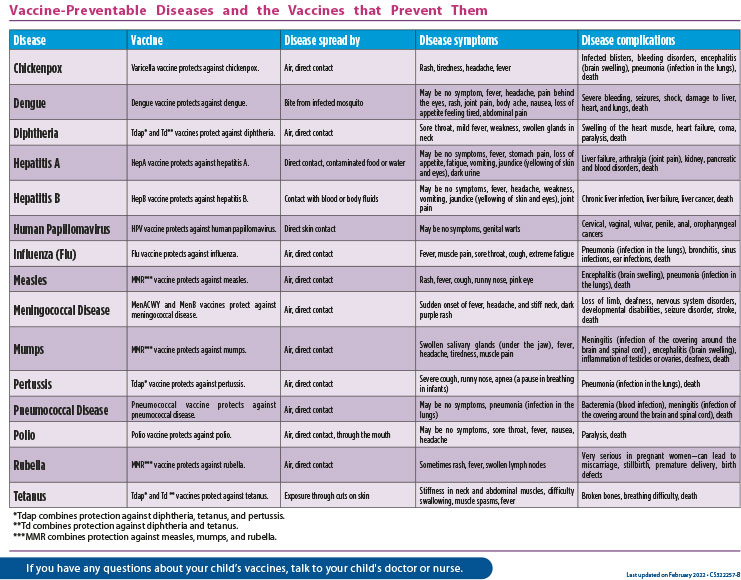 ---
Need to Find Free Vaccines for Your Child?
The Vaccines for Children (VFC) program provides vaccines to eligible children at no cost. This program provides free vaccines to children who are Medicaid-eligible, uninsured, underinsured, or American Indian/Alaska Native. Check out the program's requirements and talk to your child's doctor or nurse to see if they are a VFC provider. You can also find a VFC provider by calling your state or local health department or seeing if your state has a VFC website.
---
COVID-19 Vaccines for Children and Teens
Most children and all teens can get COVID-19 vaccines. CDC recommends everyone ages 6 months and older get a COVID-19 vaccine to help protect against severe COVID-19. See the COVID-19 Vaccine Interim COVID-19 Immunization Schedule for additional information.