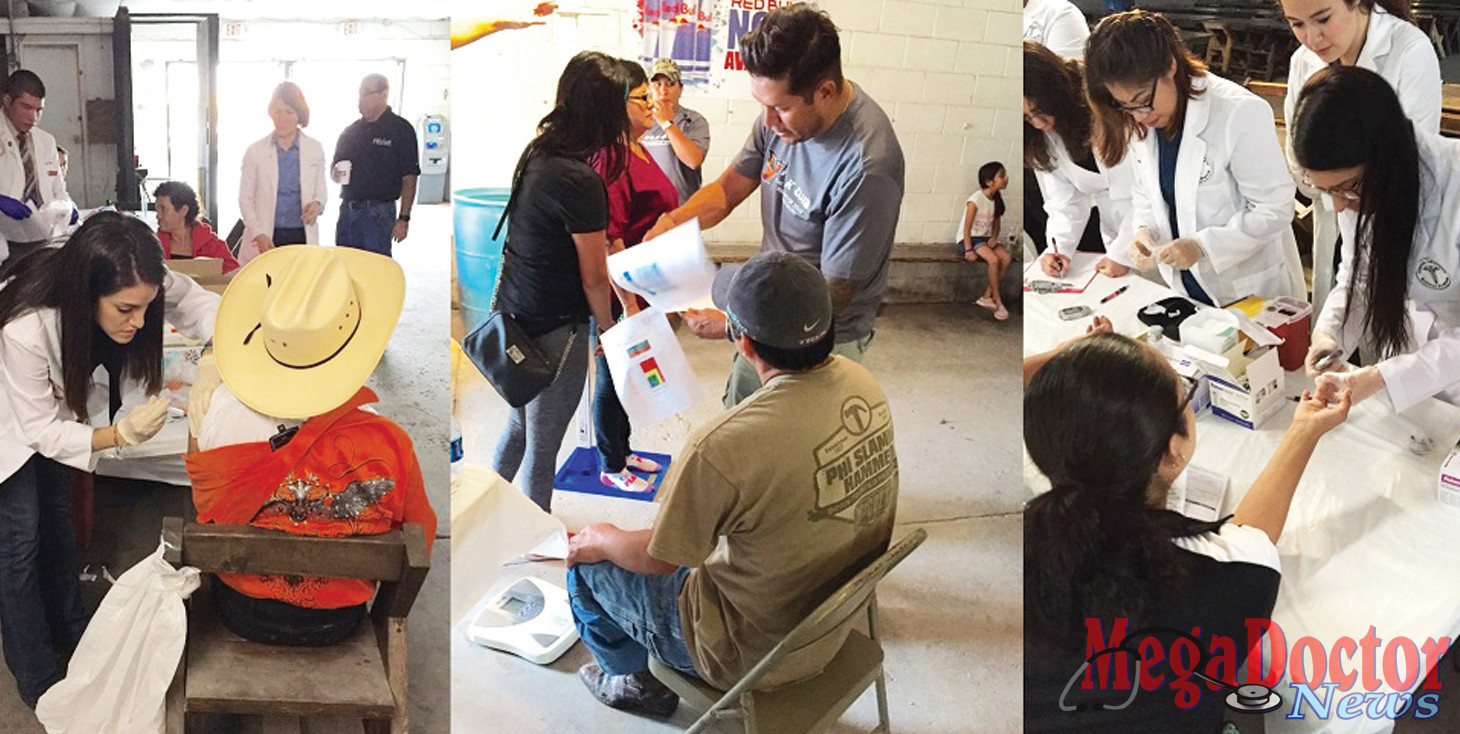 Mega Doctor News – 
By Jennifer L. Berghom,
Rio Grande Valley, Texas – JUNE 21, 2016 – The University of Texas Rio Grande Valley's College of Health Affairs has received a three-year, $1.5 million grant from the U.S. Department of Health and Human Services' Health Resources and Services Administration, to provide primary health care services to residents in underserved communities.
The College of Health Affairs and its School of Nursing will operate two primary care clinics —in McAllen and Harlingen — four days a week, two days at each clinic. The college will host open houses for the clinics next month, on July 7 at the McAllen clinic and on July 8 at the Harlingen clinic. Both events start at 9 a.m.
"It's about taking care of patients and being able to provide an education for our students," said Dr. María I. Díaz, UTRGV associate professor of nursing and the project's director.
Ludivina Rodriguez is the senior program coordinator.
The purpose of the grant is to provide students in the nursing and other allied health professions disciplines the opportunity to receive hands-on training in an interprofessional model of providing care, and to offer much-needed healthcare to underserved communities, Díaz said.
"The whole emphasis is that students learn this new model of care to have more positive outcomes for patients," she said.
In addition to the clinics, the nursing program and its partners also plan to travel to colonias throughout Hidalgo County to render aid.
Citing statistics from the U.S. Department of Health and Human Services, Díaz said Hispanics experience health disparities in both the quality of healthcare they receive and in their access to care. In Hidalgo County, where 91 percent of residents identify as Hispanic, there are many low-income communities, including colonias, where almost half the population lives below poverty level.
"If we don't take care of these patients before they end up in the emergency room, they will cost the taxpayers a lot more money in the long run. So it's better to take care of them before they get severely sick," Díaz said.
Under this model, undergraduate and graduate-level nursing students will work with students, faculty and clinic staff from a variety of disciplines — social work, pharmacy, physician assistant, occupational therapy, dietetics, speech therapy and clinical lab sciences — to provide care to patients.
Master's nursing students will work with the clinics' nurse practitioners to assess and diagnose patients and prescribe medications. Bachelor's nursing students will take health histories and vitals, and will work with other collaborating partners.
"Working together as a team will produce positive healthcare outcomes. The aim is to have patients get better overall," she said. "Working collaboratively will help everybody knows what's going on with the patient as a whole, physically, emotionally, financially, etc."
UTRGV is one of more than 20 other national institutions — including universities, health systems and community health centers — participating with the U.S. Department of Health and Human Services, Health Resources and Services Administration (HRSA), Nurse Education, Practice, Quality and Retention (NEPQR) Program grant and offering care through these Interprofessional Collaborative Practice clinics.
The McAllen clinic is located at the Hidalgo County Health Department's facility at 300 E. Hackberry Ave.
The Harlingen clinic is located at 2106 Treasure Hills Blvd.
To make an appointment call (956) 393-0099. MDN