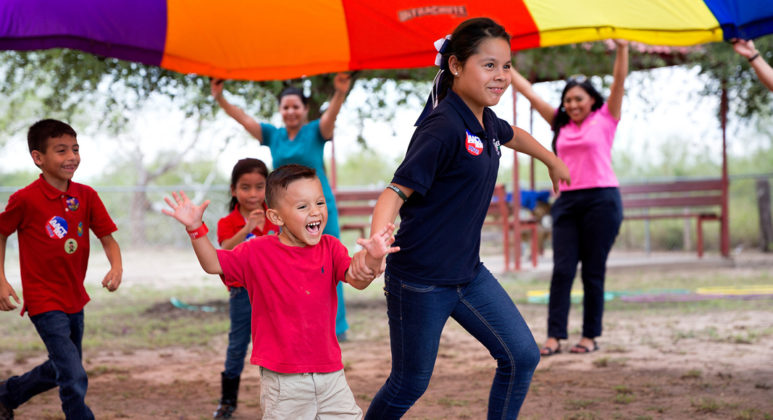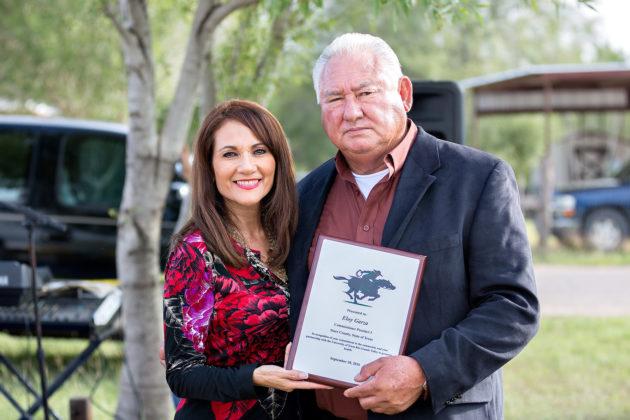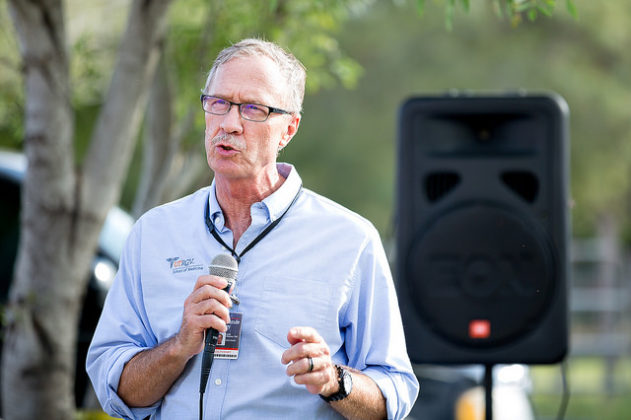 Mega Doctor News – 
- Advertisement -

By Jennifer L. Berghom
LA VICTORIA, TEXAS, SEPT. 30, 2016 – With scores of faculty, staff and students on hand to perform health screenings, provide information and host activities, The University of Texas Rio Grande Valley showed Starr County that this visit is just the beginning of what it hopes to be a longtime partnership.
Dr. John Ronnau, UTRGV School of Medicine's senior associate dean for interprofessional education, said the Sept. 28 event at La Victoria Community Center in eastern Starr County is meant to kick-start ongoing collaboration with the community and various organizations to provide healthcare and other services to the community.
"This is the first time, not the only time or last time," Ronnau told residents and others who attended the health promotion event at the community center.
Ronnau said the event was the result of a university collaboration with Starr County Precinct 3 Commissioner Eloy Garza, Starr County Memorial Hospital, the Hidalgo County Department of Health and Human Services and a host of agencies, organizations and other community stakeholders.
"We wanted to facilitate and coordinate and connect with the providers in the region," Ronnau said.
The La Victoria community is one of six neighborhoods chosen throughout the Valley to which UTRGV will send interprofessional teams of medical students and graduate students from other programs throughout the university, to assess those communities' needs, Ronnau said.
The teams are responsible for developing programs to help their assigned communities. Other selected sites include four in Hidalgo County, and La Feria in Cameron County.
"The whole concept behind those groups of interprofessional students is to get to know the community, get to know its strengths, but also its needs," Ronnau said. "As they get to know those needs, they'll identify need for programming. What we do here in the future is going to be determined by the community."
About 300 residents from the La Victoria community came to the center to get screenings for blood sugar, blood pressure and other health-related issues. They also received information on the health and financial benefits of healthy eating, as well as on what public and other services are available to them.
Students in the UTRGV College of Health Affairs' Master of Science in Nursing-Family Nurse Practitioner and Physician Assistant Studies programs conducted screenings for blood sugar, blood pressure, weight levels and other diabetes-related risk factors. They also recorded patients' health histories and sent those who needed extra attention to doctors and other healthcare providers from Starr County Memorial Hospital, UTRGV and the School of Medicine who were there to provide exams.
As people sought medical treatment and information, faculty and students from UTRGV's Health and Human Performance department led children and their parents through several exercise activities, including games involving a colorful parachute and an obstacle course, to promote the importance of staying physically active to maintain good health.
Rosa Vallejo-Loza, a registered nurse and a student in the Master of Science in Nursing-Family Nurse Practitioner program, said health promotional events like these allow healthcare providers and students, like her, to connect with the community.
"It gives us the opportunity to see who's involved and interested in their health, what changes they're interested in making and learning about the disease (diabetes)," Vallejo-Loza said. "We don't always have the luxury of one-on-one when we're in the clinical setting, so this gives us an opportunity to really spend those extra moments that we wish we had with patients."
Participating from UTRGV were:
College of Health Affairs.
College of Education and P-16 Integration.
Robert C. Vackar College of Business and Entrepreneurship.
UTRGV School of Medicine.
Office of the President.
Office of the Vice President for Governmental and Community Relations.
Office of Development.
Office of Student Success.
Office of Recruitment, Scholarships and Financial Aid.
University Marketing and Communications.