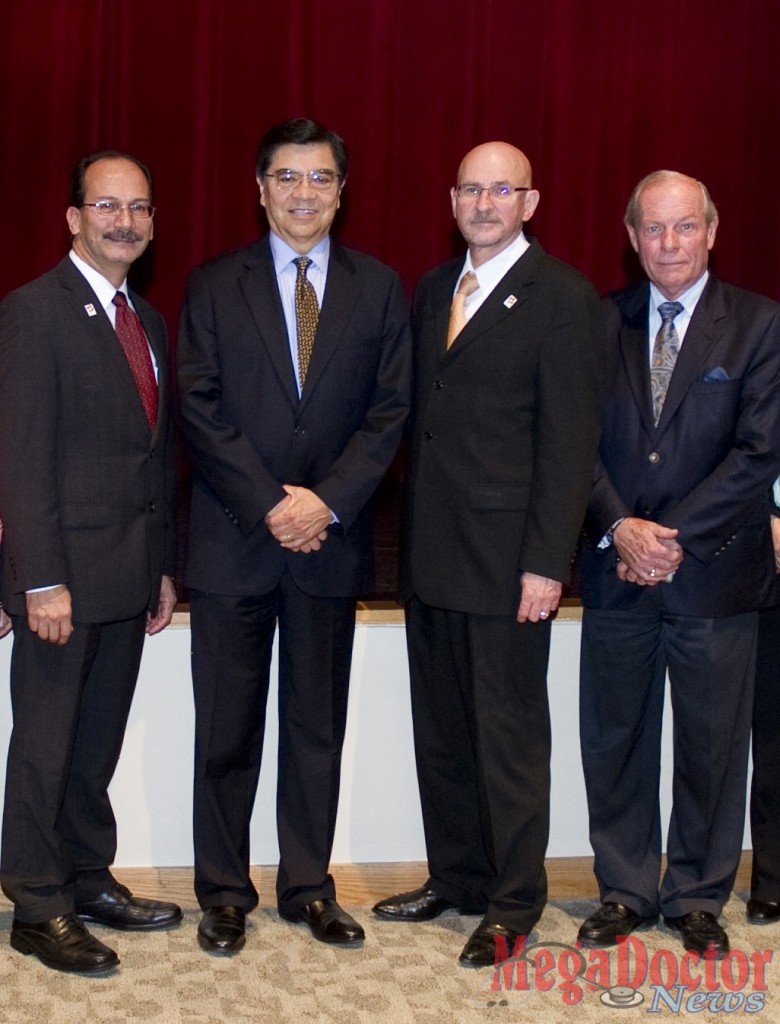 An update on the new university formed by the merger of The University of Texas-Pan American and the University of Texas at Brownsville was held at UT Pan American Sept. 20 for staff and faculty and attended by administrators from both institutions.
- Advertisement -

Attendees heard from and met with Dr. Julio León, newly appointed special adviser to The University of Texas System's Office of Academic Affairs, who will lead the transition process.
León, who previously served 25 years as president of Missouri Southern State University and has held a number of leadership positions in several national higher education organizations, will work from the Regional Academic Health Center in Harlingen as he leads and coordinates the nearly 50 inter-campus working groups composed of faculty, staff, students and community members that will assist the UT System administration with planning the new university and medical school.
Go to the Project South Texas website at www.projectsouthtexas.com to learn more about the new university's guiding principles, timeline and latest news regarding the transition.