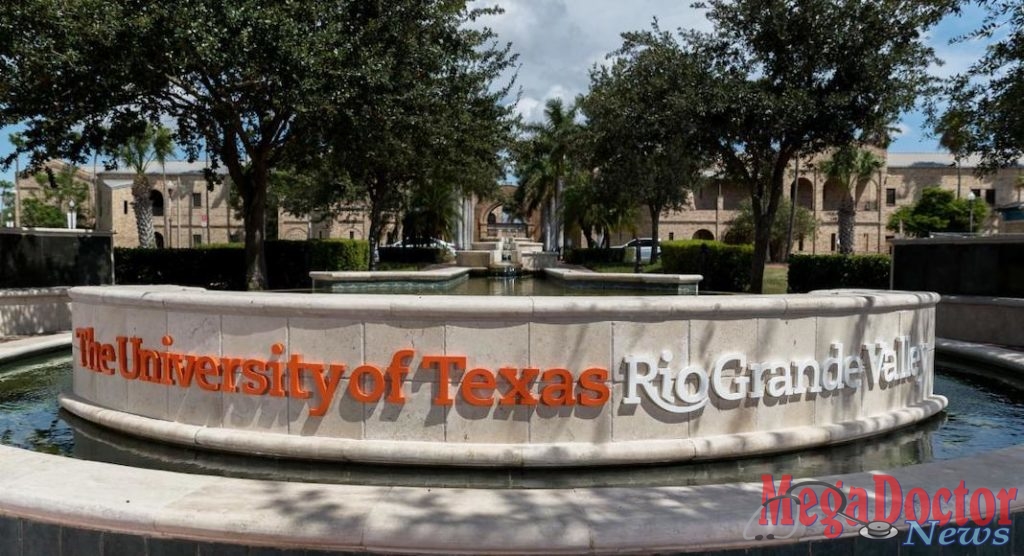 Mega Doctor NEWS
AUSTIN, TEXAS – The University of Texas System Board of Regents on Thursday approved UTRGV's proposal to establish the first School of Podiatry and first Doctor of Podiatric Medicine (DPM) degree program in Texas.
The School of Podiatry, which will be housed in the Division of Health Affairs, will be only the 10th college/school of podiatric medicine in the United States.
"The development of a podiatry school and program stays true to UTRGV's commitment of expanding educational opportunities and providing more healthcare services for the Rio Grande Valley and beyond," said UTRGV President Guy Bailey. "Additionally, we are doing amazing work at our South Texas Diabetes and Obesity Institute, and the School of Podiatry is a natural expansion of research that will greatly affect and benefit members of our community."
The following degree program proposals also were approved:
Doctor of Philosophy (Ph.D.) in Mathematics and Statistics with Interdisciplinary Applications (MSIA).
Doctor of Nursing Practice (DNP) in the School of Nursing.
The next step is to seek approval from the Texas Higher Education Coordinating Board (THECB) to establish these degree programs. Once the full degree program proposals are complete, UTRGV will again need approval from the UT System and THECB before the programs can officially be offered to students.
"We are ecstatic the UT System Board of Regents supports our goals in continuing to provide high-quality and distinct programs for our students who are changing the landscape in these high-demand careers," Bailey said. "UTRGV is proud of the incredible programs we offer our students and our growing region."
Ph.D. in Mathematics and Statistics with Interdisciplinary Applications
The Ph.D. in Mathematics and Statistics with Interdisciplinary Applications is designed to help prepare graduates who are able to apply fundamental mathematics and statistics knowledge to solve complex problems at the intersection of mathematics, physics, engineering, biology, medicine, finance, computer science and other quantitative disciplines.
The doctorate will be available as a four-year program for students with a bachelor's degree and as a three-year program for students with a master's degree.
Doctor of Nursing Practice
The program is structured to serve students who currently hold a Bachelor of Science Nursing (BSN) degree and a Registered Nurse license. The coursework will be delivered online, allowing these nurses to continue working in a clinical setting, with end-of-semester workshops delivered face-to-face.
With increasing educational demands within the nursing profession, the Doctor of Nursing Practice professional degree program will prepare students for licensure as an Advanced Practice Registered Nurse and to take leadership roles in advanced practice areas such as a nurse practitioner. In addition, successful completion of a DNP program also will allow graduates to work as nursing faculty, another occupation with a high labor shortage.