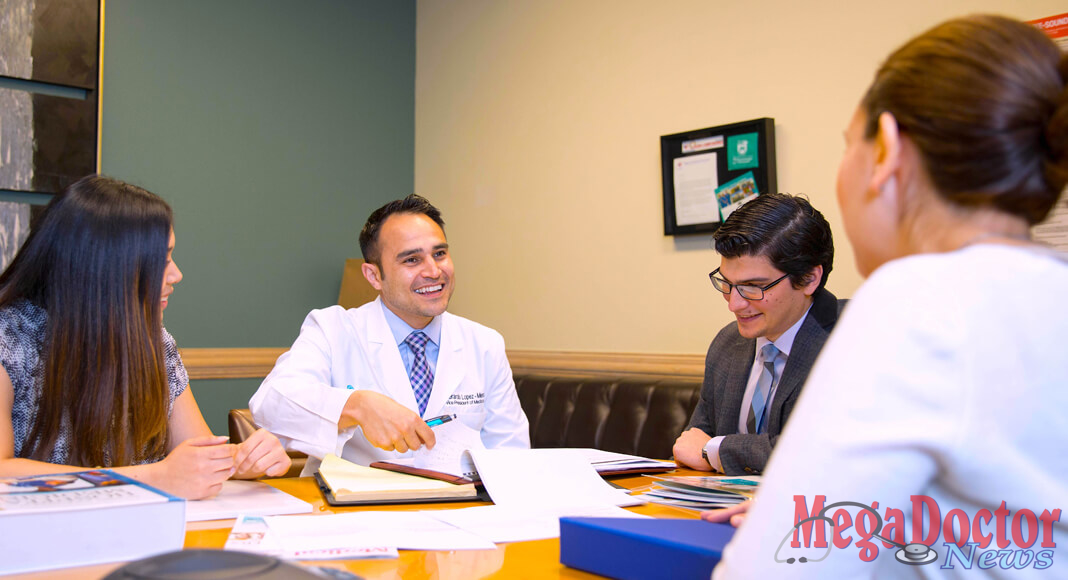 Mega Doctor News
Edinburg, TX—DHR Health is honored to recognize two of its physicians for receiving a distinguished award from the National Hispanic Medical Association (NHMA). Dr. Gerardo Lopez-Mena, VP of Medical Affairs at DHR Health, and Dr. Michael Martinez, a bariatric surgeon at the DHR Health Bariatric and Metabolic Institute, both received the Young Physician of the Year Award from NHMA.
The National Hispanic Medical Association empowers Hispanic physicians to lead efforts to improve the health of Hispanic and other underserved populations. The association is comprised of over 50,000 Hispanic physicians in the United States. The association provides healthcare practitioners with information and support to strengthen health service delivery to Hispanic communities. NHMA also develops leaders for public health and private sector roles.
"Having two of our physicians recognized for their efforts in our community is a great honor. Both Dr. Lopez-Mena and Dr. Martinez work to improve and set the standard for healthcare in the Rio Grande Valley," states Dr. Manish Singh, DHR Health Chief of Staff and Medical Director at the DHR Health Bariatric and Metabolic Institute. "Dr. Lopez-Mena continues to push barriers and advocate for our patients to ensure they receive the quality care they need close to home. Dr. Martinez's hard work and diligence also reflects this sentiment."
The Young Physician of the Year Award is bestowed upon young physicians (less than 5 years out of training) who demonstrate achievements in leadership, medical practice, research or training, and a commitment to providing healthcare in a Hispanic community. Each year the award is given to only twelve physicians, two from each NHMA region.
Dr. Gerardo Lopez-Mena grew up in a predominately Hispanic community in El Monte, California. He graduated from Pomona College in Claremont, California and received his medical degree from Albert Einstein College of Medicine in The Bronx, New York. He completed internal medicine residency training at the Johns Hopkins Bayview Medical Center in Baltimore, Maryland. This is where he founded "Embajadores de Salud de la Comunidad" (Ambassadors of Community Health), a program that aims to capitalize on the potential of partnerships between health and faith organizations to educate the Hispanic community about important health topics. Dr. Lopez-Mena received the 2014 Martin Luther King Jr. award for service and the 2014 Diversity Recognition Award while at Johns Hopkins. He has served as the Chair of the National Hispanic Medical Association's Council of Residents and also served as a member of the NHMA's governing board. Dr. Lopez-Mena began his tenure at DHR Health as Physician Executive of Community Engagement, and has led the growth of the hospitalist program, with a mission to improve quality, safety and patient satisfaction. He is now the Vice President of Medical Affairs and part of the Renaissance Hospitalist group.
"The National Hispanic Medical Association was instrumental as a beacon of strength for myself and many of my colleagues in training," said Dr. Lopez-Mena. "To be awarded the Young Physician of the Year Award is a true honor and inspiration for myself, that the work we are doing in South Texas is recognized as true quality work."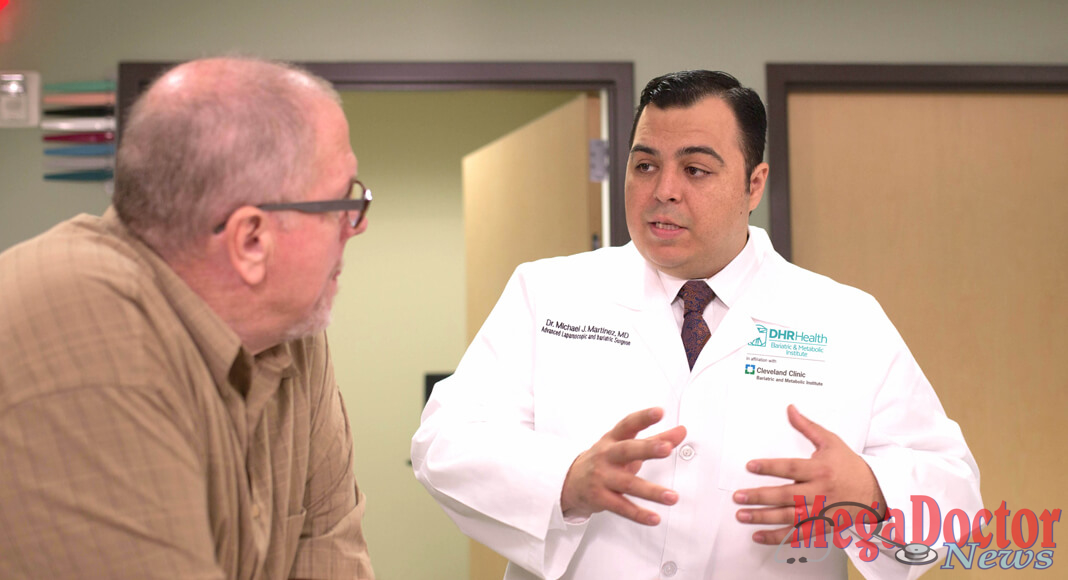 Dr. Michael Martinez was born and raised in Edinburg, Texas. He left the Rio Grande Valley to attend Princeton University in New Jersey. After graduating from Princeton, Dr. Martinez attended Yale School of Medicine in New Haven, Connecticut, where he received his medical degree. He completed general surgery residency training at Baylor Scott & White in Temple, TX and completed fellowship training in advanced laparoscopic and bariatric surgery at the University of South Florida in Tampa. Dr. Martinez is a bariatric surgeon at the DHR Health Bariatric and Metabolic Institute, the first bariatric clinic in the nation to be affiliated with the world-renowned Cleveland Clinic Bariatric and Metabolic Institute. He is also a Clinical Associate Professor in General Surgery at the University of Texas Rio Grande Valley. Dr. Martinez is active in the community, presenting on crucial health topics to public schools, businesses and public officials. He is also an advocate for educating even the lowest income communities on important health conditions such as diabetes and obesity.
"I am very proud to be recognized by this organization for being a young, Hispanic physician and working in a predominantly Hispanic population," stated Dr. Martinez. "Mostly, I am honored and humbled because I know all the sacrifices that it signifies. Personally, I know the sacrifices my family and parents made to provide me the opportunity for the education it took to get where I am today. I am happy that the idea of caring for Hispanic patients is something to be celebrated. We as Hispanics deserve world-class health care and physicians committed to addressing the special needs of our patient population as much as any other population."
Dr. Gerardo Lopez-Mena and Dr. Michael Martinez will be presented with their awards at the 22nd Annual NHMA Conference, "Conquistando el Futuro: Clinicians Leading Latino Health Care," in Washington D.C. on March 22, 2018.