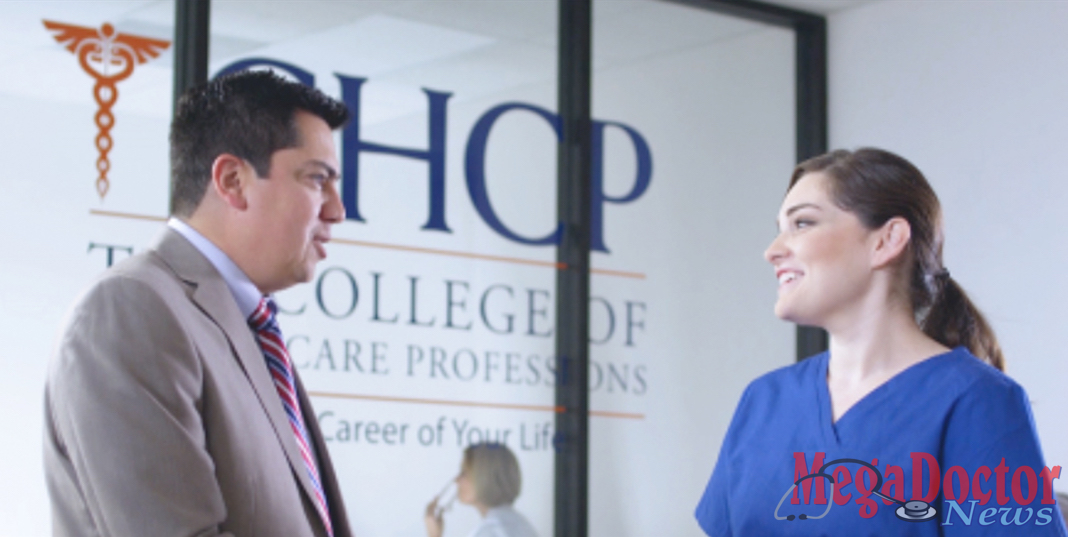 Mega Doctor News
- Advertisement -

As originally published in Mega Doctor News newsprint edition September 2018
Houston, Texas – In September 2017, the Texas Workforce Commission reported that the Texas economy had reduced the unemployment rate to 4.5 percent, however, the Rio Grande Valley (RGV) area scored the highest on the unemployment rate for the month of August in the entire state. The College of Health Care Professions (CHCP) saw an opportunity to build college programs based on RGV employer needs and the skills gap of RGV unemployed aspiring professionals from disadvantaged communities.
Through a collaboration with McGraw-Hill Education, CHCP successfully increased graduation rates from 74 percent to 80 percent compared to CHCP's traditional residential education model. The outcomes were the result of an innovative, blended education program delivered two days a week on campus, with the rest of the delivery online for the student's convenience. The blended education program creates community, provides access to student-centered wrap-around services, and leverages McGraw-Hill digital products and The College of Health Care Professions' proprietary OmniEngagetechnology platform to deliver high-quality education and training.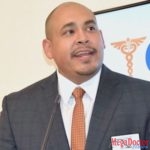 "For 30 years CHCP has been committed to building programs to accommodate the lives of students who must work while attending school in order to maintain their family commitments," said Joe Cortez CHCP McAllen President.  "We achieve this by offering students a blended delivery of coursework, a modular structure, support in areas like childcare, transportation, and mentorship, and externships that hone critical skills needed in their first jobs."
With the assistance of an academic advisory board of healthcare experts, CHCP identified specific programs best suited to meet both local employment and the health care needs of RGV. Two of the programs included the Medical Assistant (MA) certificate program and the Medical Coding and Billing (MCB) certificate program.
Following the implementation of the new curriculum design, technology, and student-centered wrap-around services, CHCP has seen outstanding results. A whitepaper published by McGraw-Hill details the success of CHCP's efforts to deliver high-quality education and training to achieve successful job placements. According to the report, CHCP saw significate increases in student satisfaction, retention, graduation, and employment.
In 2016–17, the accreditor reported retention rate for students on the CHCP McAllen campus was 85 percent. The graduation and job placement rate for the same timeframe was 80 percent with graduates averaging nine months to graduation, including externship and certification testing. Even more impressive was certification pass rates of 98 percent for MA and 99 percent for MCB. Contributing to the high retention, graduation and placement rates has been an overall 98 percent student satisfaction score for both their courses and their instructors, as documented by aggregate scores on student satisfaction surveys from each program. This successful blended form of learning now expands to all eight CHCP campuses across Texas.
- Advertisement -

"The outcomes of the CHCP MA and MCB programs are impressive and reflect the potential for digital solutions to transform the student learning experience," said Bill Okun, president of McGraw-Hill's Higher Education division. "McGraw-Hill's adaptive learning technology is a natural fit for innovative schools like CHCP and was built to support all students – no matter their skill levels. It's inspiring to see so many of CHCP's students successfully graduating and quickly getting jobs."
Implementing Blended Learning with New Technologies
McGraw-Hill's digital adaptive learning materials have been a critical component in the success of the blended delivery teaching method at CHCP. With blended delivery employed, students can connect to learning materials online via the McGraw-Hill Connect digital solution. The combined online and face-to-face learning environment ensures students have adaptable schedules and personalized learning paths to lead to a better rate of success.
Connect is a homework and learning management platform that delivers interactive and adaptive tools for learning. The Connect management platform provides instructor reports that analyze student performance and allow faculty to address potential student issues. These features allow students to be proactive towards their success during the course rather than at the end. Students may also use SmartBook, which provides an adaptive reading experience and allows students to access the content of the book on a laptop or tablet.
"We've reimagined education utilizing our blended OmniEngageplatform. We are firm believers in using and developing technology to help facilitate learning, but not replace the critical human element that our faculty and staff provide our aspiring professional students. The ability to integrate data from McGraw-Hill's products with the rest of the student's data in the CHCP platform has helped our drive for more successful student outcomes and ultimately higher quality patient care for our healthcare employer partners," said Eric Bing, CEO of CHCP.