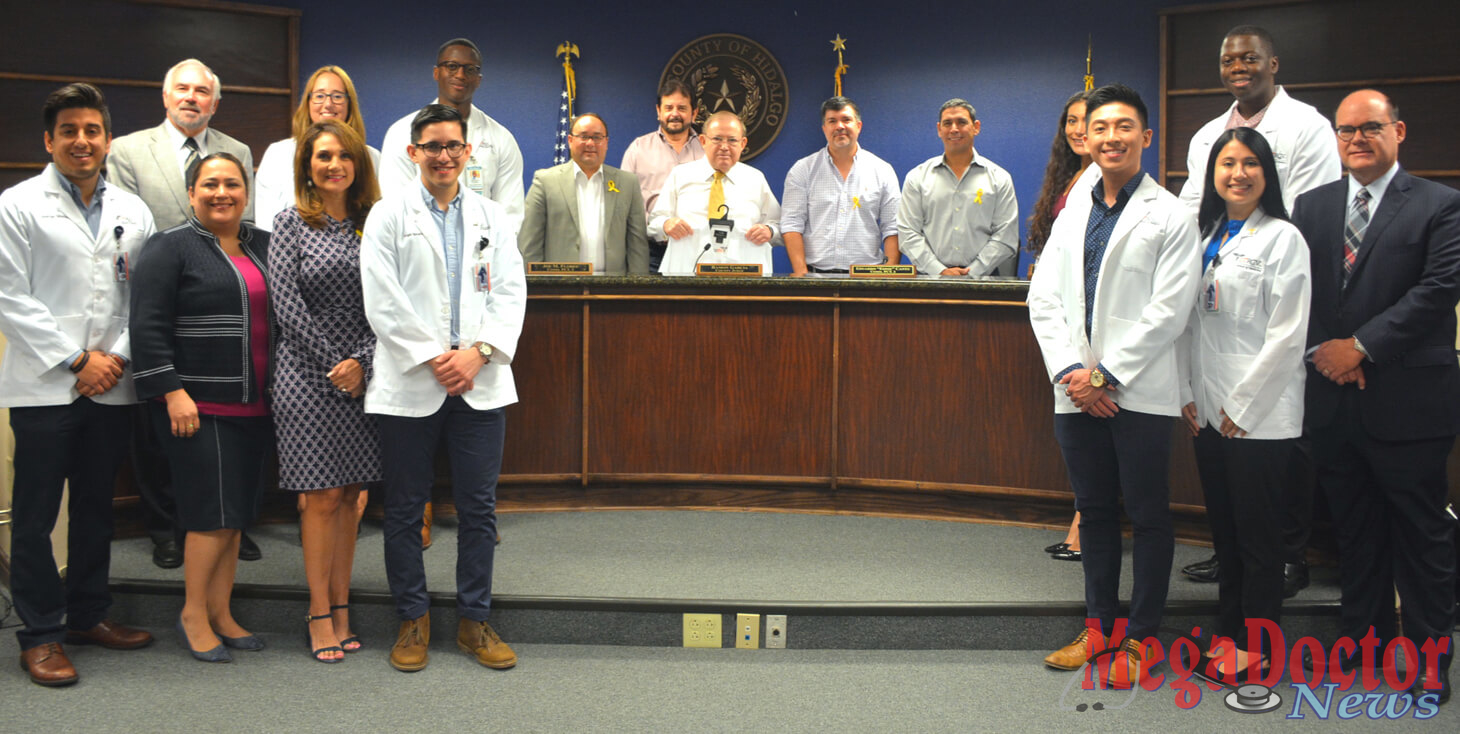 Mega Doctor News 
- Advertisement -

As originally published in Mega Doctor News newsprint edition September 2018
UTRGV President Guy Bailey, School of Medicine Dean Dr. John H. Krouse, Vice President for Governmental and Community Relations Veronica Gonzales and eight future physicians thanked Commissioners Court for its steadfast support of the University and, specifically its School of Medicine.
In addition, they honored Court members Precinct 4 Commissioner Joseph Palacios and County Judge Ramon Garcia for the work they've done through the years.
Speaking to the medical students, Judge Ramon Garcia said, "You truly represent the future of our county."
"It's through your support and shared vision that we were able to accomplish this," said Dr.Krouse, pointing to the eight students in their white coats.
The county has pledged to support the medical school with annual contributions of $1 million for 10 years, beginning in 2014, which is pursuant to the Interlocal Agreement between Hidalgo County and the U.T. System.
"A lot of people got together and felt a medical school was needed, and here we are today," said Garcia.
- Advertisement -

Palacios said he is a product of the university. "The court has been supportive in every effort that we've had, and we have done some amazing things; it's been my honor," Palacios said.
Addressing the students, Garcia said: "It all starts with you; good luck."