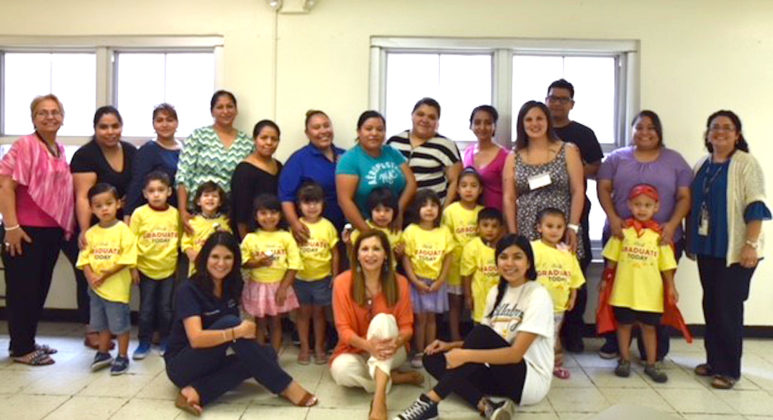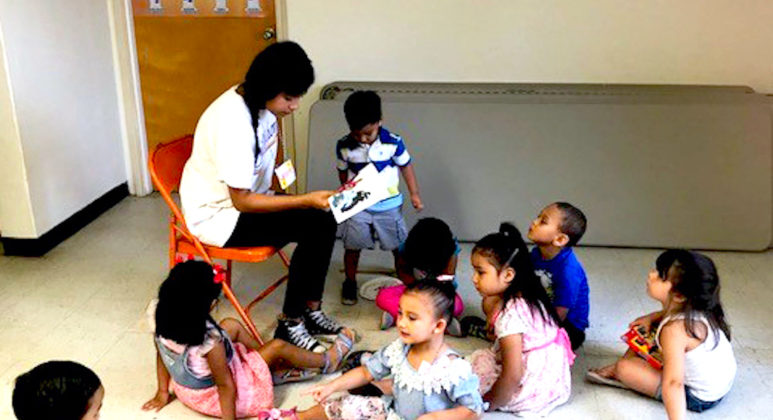 Mega Doctor News
- Advertisement -

As originally published in Mega Doctor News newsprint edition September 2018
By Amanda L. Alaniz
Edinburg, Texas – The University of Texas Rio Grande Valley College of Education and P-16 Integration, H-E-B Read 3 and the Edinburg Housing Authority partnered this summer to bring community awareness to the issues of literacy and nutrition.
The partnership formulated a new summer program that ran from July 23-27 at the Albores Courts Community Center in Edinburg. Ten qualifying families, with children from ages 3 to 4, were recruited by Edinburg Housing Authority Literacy Coordinator Araceli Porras.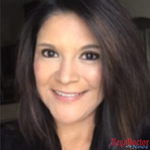 Dr. Criselda Garcia, professor and associate dean for Initial Preparation Programs and Academic Affairs in the UTRGV College of Education and P-16 Integration, and Dr. Hermelinda Hesbrook, representative from H-E-B Read 3, spearheaded the program.
Several UTRGV education majors volunteered to read to the children and execute the Read 3 curriculum. The program was taught in a bilingual format, and each child took home a handful of books to build their own library.
The parents were provided valuable information about nutrition for themselves and their families via demonstrations of preparing healthy foods and were given recipes and an HEB gift card.
- Advertisement -

At the end of the program, students graduated and received a backpack, school supplies, and a certificate.
Edinburg native and education major Christine Aguilar, a program volunteer, said it was an opportunity to gain experience in working with younger children.
"You need to show them more of your personality along with the information you give them," the sophomore said. "Tell them who you are – that way, they can learn from the person you are."
Aguilar said keeping the children's attention was a task all its own and proved to be an important part of honing her skills as a future teacher.
"What they need to learn isn't always interesting, so you have to learn what to implement for their minds to grasp," she said.
Garcia said the program was successful and valuable for everyone who participated.
"As teachers, you see these families who appreciate you being there. They want your guidance, they're ready to learn," she said. "This program is a really good fit for our students. It's a great beginning experience with young students."
Discussions are underway to continue the program for the fall semester as part of UTRGV's early literacy curriculum.