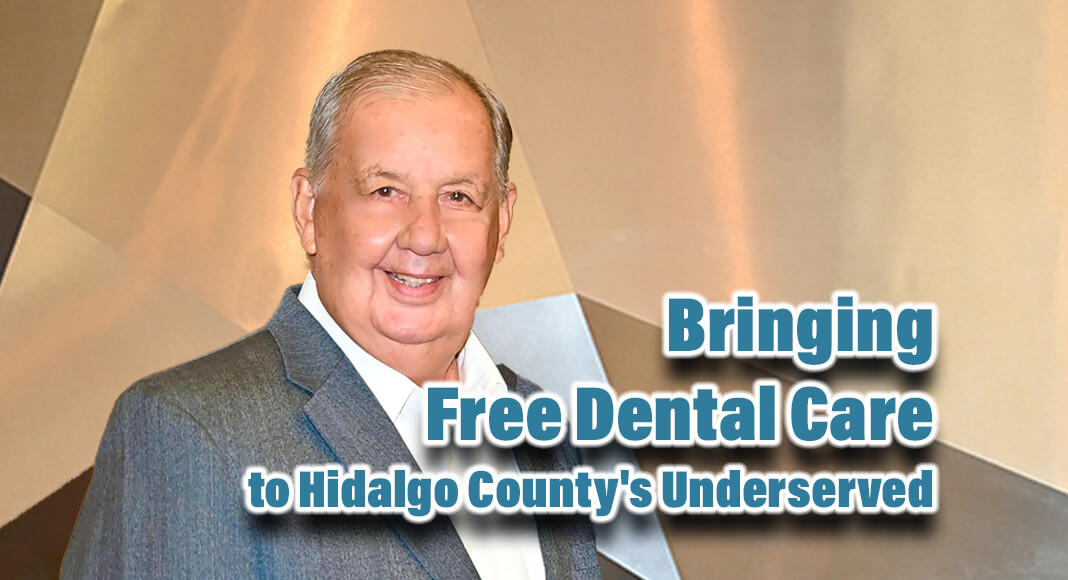 Mega Doctor News
By Roberto Hugo González
In a time when essential dental care is often beyond the reach of many, the community-oriented spirit of Hidalgo County has emerged. On the morning of a recent press conference held at the Lone Star National Bank headquarters, Hidalgo County Judge Richard Cortez painted a vivid picture of what it means for a community to rise to the occasion.
Cortez began by emphasizing the unity and support that define Hidalgo County. "What defines the community is what people in the community do for one another," he stressed. He went on to share that an alarming 31% of Hidalgo County residents are on some form of government assistance, showcasing the pressing need for such events. While the gravity of the figures is undeniable, the community's response has been nothing short of awe-inspiring.
Dr. Carlos Cruz, the leading force behind this endeavor, and his team have meticulously planned the upcoming Texas Mission of Mercy RGV (TMOM-RGV) event for over a year. The free dental clinic's mission is clear: provide indispensable dental care to those underserved in the region. Hidalgo County was chosen as one of the only four locations throughout Texas for this dental clinic—a testament to the region's need and recognized community spirit.
The free clinic, scheduled for September 15-16 at Bert Ogden Arena in Edinburg, comes when the American Dental Association acknowledges the glaring lack of access many adults face to essential dental care programs. The consequences of neglected dental issues can escalate to severe health complications, making events like TMOM vital. TMOM primarily focuses on pain relief and infection prevention, offering extraction, fillings, and limited hygiene services.
More than 62 dental professionals and 92 pre-dental students are gearing up to serve the community, volunteering their time and skills. This united front from the dental profession, local businesses, and community groups reflects a genuine commitment to addressing dental healthcare gaps.
The upcoming clinic will operate on a first-come, first-served basis, urging patients to turn up early. Anticipating a significant turnout, the organizers are equipped to cater to the long hours with provisions for food and drink. This noble initiative by TMOM, supported by the Texas Dental Association Smiles Foundation and the Texas Dental Association, has been consistently making waves since 2001, holding 87 mission events and assisting over 50,000 patients across Texas.
The emphasis on community welfare and shared responsibility was palpable throughout the press conference. Acknowledgments were made to significant contributors, including Mr. David Deanda of Lone Star National Bank and Dr. Carlos Cardenas of D H R. Their continued support for community-driven initiatives underscores the cohesive spirit of Hidalgo County.
In his closing remarks, Judge Richard Cortez appealed to the community, urging them not to let this opportunity slip by. His words resonated with the collective sentiment of the day: communities thrive when they uplift each other. The Texas Mission of Mercy RGV event is the evidence of this enduring spirit of Hidalgo County – a community determined to build bridges over health disparities, one dental check-up at a time, always smiling.
Pepe Cabeza de Vaca, representing Hidalgo County Commissioner David Fuentes, said, "The Hidalgo County Community Service Agency provided $65,000 from Community Service Block grant funds designed to assist vulnerable families in accessing needed services. These critical funds were provided to assist those families who could not afford dental services. CSBG funds were allocated to cover many of the administrative and logistical expenses associated with the Texas Mission of Mercy and were paid directly to the Texas Mission of Mercy organization.