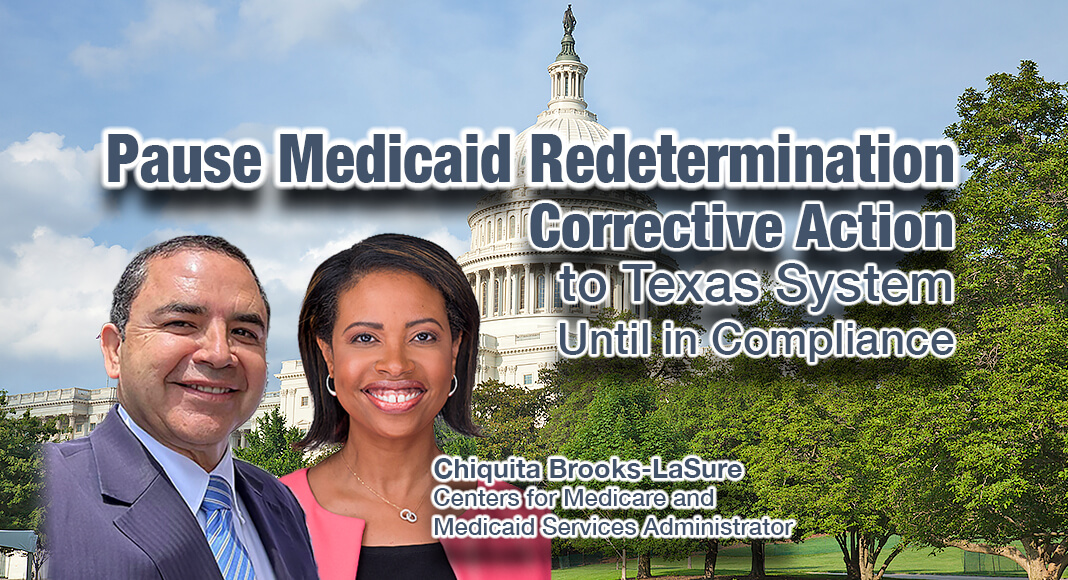 Mega Doctor News
- Advertisement -

LAREDO, Texas – U.S. Congressman Henry Cuellar, Ph.D. (TX-28) joined the entire Texas Democratic delegation in urging Centers for Medicare and Medicaid Services Administrator Chiquita Brooks-LaSure to quickly intervene and pause the Medicaid redetermination process to take corrective action and ensure the Texas Health and Human Services Commission (HHSC) comes into full compliance with federal Medicaid requirements. This comes in response to a recent whistleblower report from HHSC staff detailing several concerns and violations occurring in the Medicaid redetermination process, including the erroneous termination of Medicaid coverage for nearly 100,000 Texans.
A third round of redetermination notices is scheduled to be sent September 9th to children, seniors, and individuals with disabilities receiving Medicaid. In order to protect these vulnerable beneficiaries from an unnecessary and catastrophic loss of coverage, Dr. Cuellar and the Members urged federal intervention and a pause to correct Texas's faulty redeterminations system.
"Nearly 100,000 Texans have lost their Medicaid coverage due to errors by the state. This is unacceptable. South Texans depend on Medicaid for their health care and prescription drugs, and we must ensure they keep their benefits to live healthy lives,"said Dr. Cuellar, a Senior Member of the House Appropriations Committee. "I applaud my colleagues in the Texas Democratic delegation for joining me in calling for federal action to correct this issue. In Congress, I will continue to fight and defend Medicaid for South Texans."
To view a copy of the Texas Democratic delegation's letter, click here.
Prior to the pandemic, states were required to renew coverage for people with Medicaid coverage at least once a year and to disenroll individuals who no longer qualified for coverage. During the COVID-19 pandemic, Congress acted to ensure Americans did not lose access to critical health care by preventing states from terminating Medicaid coverage. Now that the public health emergency for the COVID-19 pandemic has expired, states have begun regular Medicaid renewals.