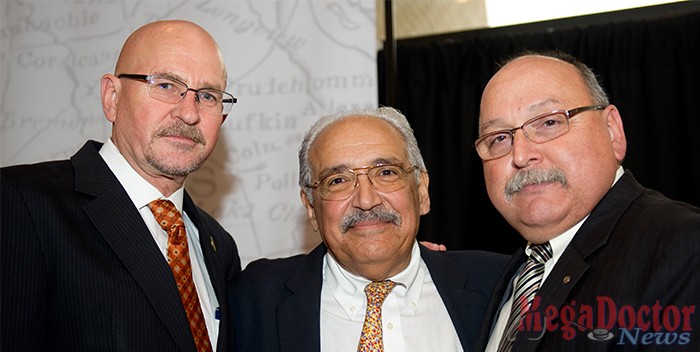 Texas Border Business
- Advertisement -

Dr. Francisco Fernandez, a native of Havana, Cuba, Dr. Fernandez is no stranger to Texas, having served as a faculty member at both UT MD Anderson Cancer Center and the Baylor College of Medicine from 1984 to 1997.
Most recently, he has served as professor and chairman of psychiatry and neurosciences at the University of South Florida College of Medicine in Tampa.  Fernandez's research interests focus on the brain's relationship to behavior.
He is also active in the American College of Psychiatrists, where he currently serves as first vice president.  The new medical school, which will be part of The University of Texas Rio Grande Valley, will enroll its first class in Fall 2016.
"I am excited and humbled by this tremendous opportunity to build the UT Rio Grande Valley School of Medicine into a world-class educational center. The chance to build a medical school from the ground up in a region as richly diverse and wonderful as South Texas is a dream come true," Fernandez said. "To be part of an initiative like this that will have so much impact, is a once-in-a-lifetime experience. I'm eager to get started and become part of the Valley community."
Dr. Fernandez assumed his role as dean on April 28, 2014 and he will play a leading role in securing accreditation of the new medical school's undergraduate medical education program and of its residency programs.
We continue to look toward the future of The University of Texas Rio Grande Valley and recently welcomed our new Dean of the UTRGV Medical School, Dr. Francisco Fernandez. UTRGV will open its doors Fall 2015 with the medical school to follow Fall 2016. UT System is continuing to collaborate with both Universities and the spirit around campus continues to grow as we near our first semester as UTRGV.