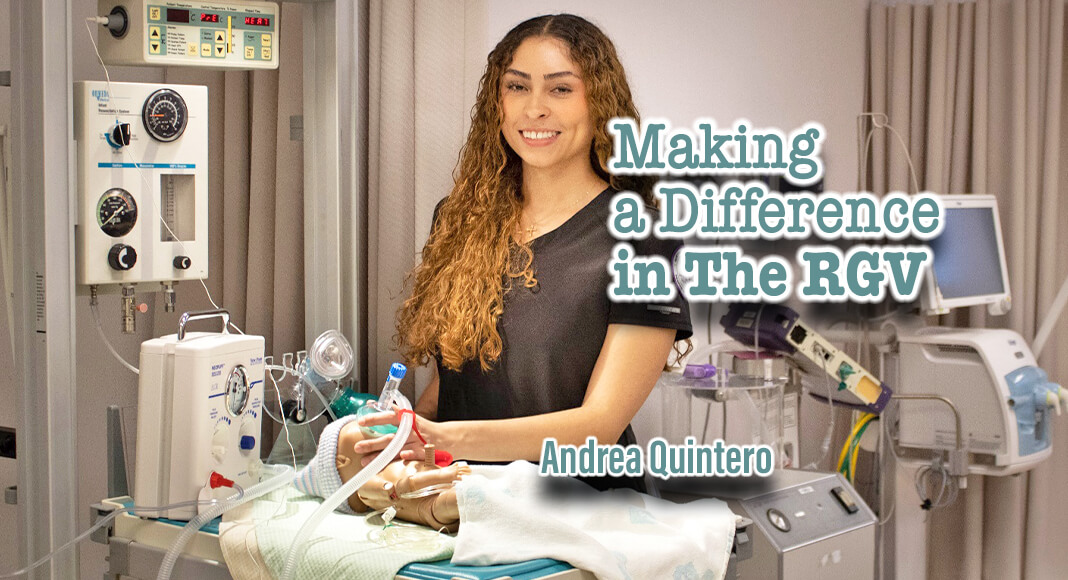 Mega Doctor News
- Advertisement -

By Selene Rodriguez
Born and raised in the world of Respiratory Therapy, South Texas College student Andrea Quintero carries a strong desire to follow in her father's footsteps, determined to make a difference in the lives of those struggling to breathe.
"I believe Respiratory Therapy makes a positive impact in the world just by simply helping people breathe better," Quintero said. "I have always looked up and respected this career because it's incredibly fulfilling. I have grown up watching my dad heal others and that's something I want to be a part of too."
At only 20 years old, the Edinburg native has already forged a clear path for herself as she takes on her second year in STC's Respiratory Therapy program, a pathway taken not only by her father, but several members of her family.
"I would be the fourth respiratory therapist to graduate from STC in my family. My father and uncle graduated together more than 10 years ago," she explained. "A cousin of mine finished the program recently and I even have another cousin starting the program this fall. We're all very passionate about the field because it's such a rewarding career."
According to the U.S. Bureau of Labor Statistics, a respiratory therapist can earn up to $33.91 an hour, but for Quintero it's not about the money; this profession entails an immense responsibility as her duties can range from sleep disorders or asthma patients to emergency care and people suffering from heart attacks, drowning or shock.
"We are considered to be first responders because we're mostly called when people can't breathe," she said. "My father has worked for many years in critical care, so I have learned that in this career I need to be ready for anything."
- Advertisement -

STC's five-semester program combines classroom, laboratory and clinical education experiences to graduate knowledgeable and caring professionals who play a vital role in helping people with breathing and heart problems get better and stay healthy.
"For me, transitioning from classroom to clinical rotations was an eye opener on the need for health care professionals out there, especially respiratory therapists," she said. "Many struggled to battle the burnout caused by the pandemic, but thankfully my family continues to encourage me to take on the challenge and help others."
Quintero is set to graduate in May 2024 and plans to specialize in neonatal-pediatric care, helping premature babies, children and their parents through respiratory health issues, bringing them comfort and high-quality care.
"Even though I have one more year to go, I feel ready. I'm eager to start my career," she said. "I'm thankful for all the many amazing relationships I've obtained at STC and everything I have learned so far, even with my background. I wouldn't trade this experience for anything."
Quintero stressed her desire to stay in the Rio Grande Valley and make a difference at home, as STC students constantly receive job offers from all over the state even before they graduate.
"I'm excited to make my dad and my family proud. I'm certain this is my true calling and I'm eager to make a difference in my community," she said. "I would recommend this program to anyone who's willing to take on a challenging and a very rewarding degree."For more information on the STC's Respiratory Therapy Associate of Applied Science or other health care programs