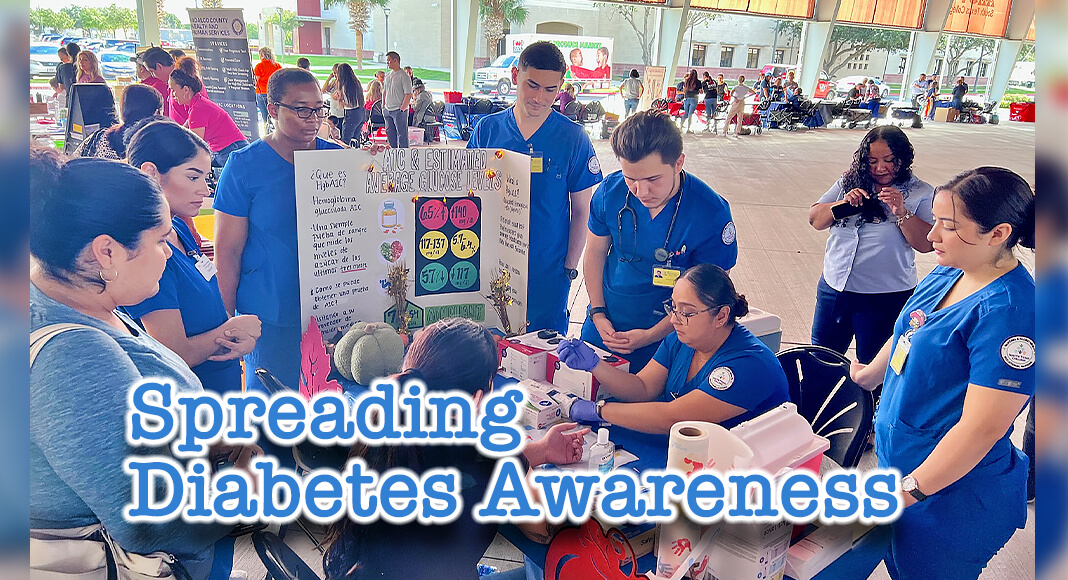 Mega Doctor News
By Amanda Sotelo
South Texas College and Unidos Contra La Diabetes Collective Impact Initiative have joined forces to host the 2nd Annual Unidos Contra La Diabetes Conference and DIA-BEAT-IT Community Health Fair.
This is the first year that the events were hosted at the college's Mid-Valley campus, and Daniel Montez, Mid-Valley campus administrator, said this was in effort to engage residents from both Cameron and Hidalgo counties.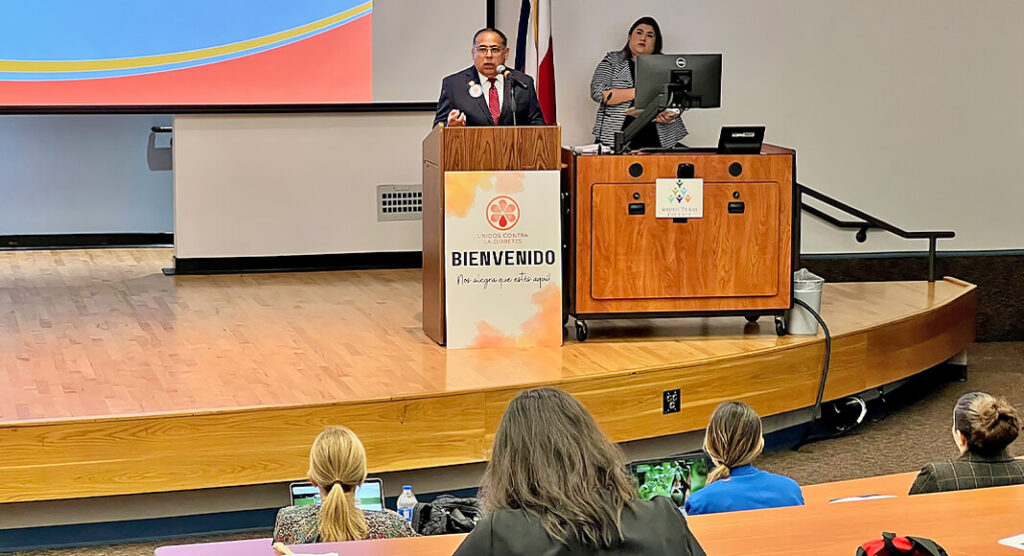 "Diabetes is prevalent across our region, and this is an important first step in addressing this problem," said Montez. "Our Mid-Valley campus is the mid-point for the Valley and it's necessary for all our communities in the RGV to have access to these types of resources. Our mission at STC is to educate and this is one of the most important topics we can teach."
The conference, focused on health care professionals, consisted of educational tracks that covered topics from diabetes and obesity in Hispanic/Latino youth to mind and body connection and patient data exchange all led by local doctors and health care specialists, including a keynote address from Dr. Jesus Rodriguez, chief medical officer with Su Clinica Familiar.
Unidos Contra La Diabetes Collective Impact Director Moises Arjona, Jr. released startling statistics – 8 out of 10 people are diagnosed diabetic in the Rio Grande Valley, compared to 4 out 10 in Texas and in the nation.
"The Valley and its people have so much to offer, but diabetes can be detrimental to so many in terms of not only physical health, but also mental health," said Arjona. "There are so many of us that want to change this grim outcome…there are resources available, and we want to create awareness around that with our conference and our events."
Arjona, who is also an alumnus of South Texas College, with an associate degree in Interdisciplinary Studies, added that STC's Mid-Valley campus was the perfect location to hold an event of this caliber because of its accessibility to the community.
"We have to take care of ourselves and each other, diabetes has nothing to do with brujeria(witchcraft) or el ojo (evil eye), which is a huge stigma in our culture," he said. "We're trying to change this model and at STC, everyone's focused on making impactful change in our community, so that's why our partnership works. We can reach many more people working together with STC."
In addition to the conference, the DIA-BEAT-IT community health fair was open and free to the public and offered A1C and glucose checks led by STC's Vocational Nursing students, among more than 30 other local health care providers from across the Valley who also administered eye screenings, blood pressure checks and resources on insurance and benefits.
The Rio Grande Valley Food Bank also provided bags of free vegetables to those in attendance.
STC Vocational Nursing student Kaylin Lopez expects to graduate next summer and said that participating in this event has given her the chance not only to gain experience, but to give back to one's community.
"It's important to educate our community, especially about glucose and A1C levels because we need our family and friends to know what to look out for, what types of preventative care they can take and how to manage a healthy lifestyle," said Lopez. "But this also gives us great hands-on experience because this is what being a nurse is all about…it's about promoting health and healing."
Arjona and Montes agree that this year's event was a success, and they hope to continue growing this event.
"I'm so appreciative to STC for opening up their doors annually for this event, and it has been great hosting in the Mid-Valley, we've been able to reach so many more this year," said Arjona.
Montez said, "Together, we're spreading the message of awareness and prevention, this is a very important topic and is something we plan on continuing in the coming years."