Suggests infiltrating local culture with Dr. Esselstyn plant-based diet book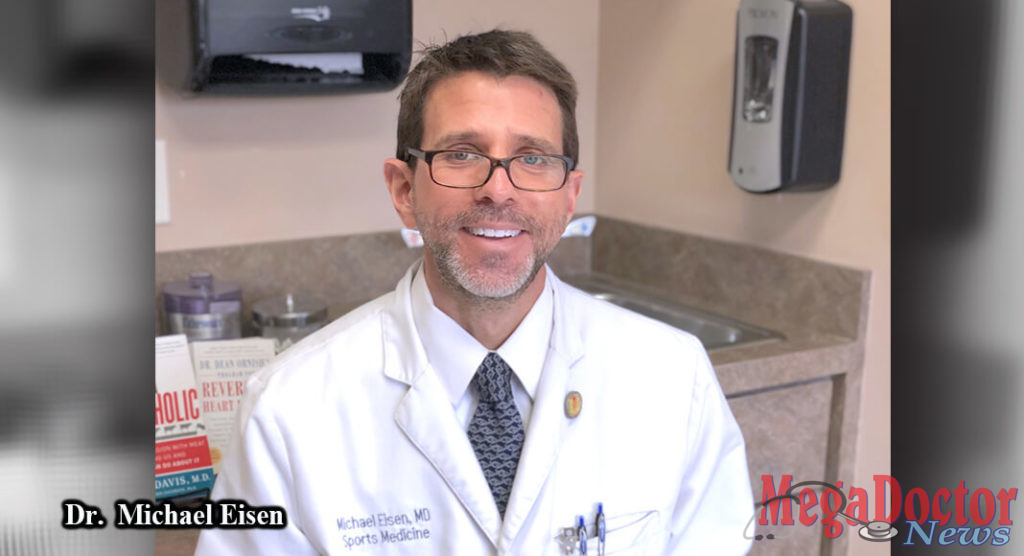 By Roberto Hugo Gonzalez
As originally published in Mega Doctor News newsprint edition April 2019
Just a few weeks ago, DHR Health had a special guest, Dr. Caldwell Esselstyn, Jr., a world-renowned physician. He is the author of the book, Prevent and Reverse Heart Disease, a revolutionary, scientifically proven, nutrition-based cure that has attracted thousands of followers and believers of the plant-based diet that he recommends.
For his reason, Dr. Michael Eisen, a sports medicine physician came from Harlingen to attend the conference given by Dr. Esselstyn at the Therapy Institute's main clinic building of DHR Health.
"I have followed him for approximately two years now with his message of how we can treat and reverse our number one killer in our country, which is cardiovascular disease." Dr. Eisen said, "The overwhelming message is: why do we have these rates of cardiovascular disease?
Dr. Eisen also said that Dr. Esselstyn's message needs to resonate within the community. "Weare killing ourselves with the food we eat, and he has the data to prove it." The conference about reversing heart disease attracted several hundred visitors from around the Valley because this represented a unique opportunity to hear about it.
Dr. Esselstyn's 306-page book, Prevent and Reverse Heart Disease contains a complete explanation of his findings. He dedicated this book to the 23 men and one woman who came to him more than two decades ago. Their lives were in a sorry state with a broken spirit, poor health, and no hope. During the conference, he said it clearly: a plant-based diet is a key to preventing, reversing, and even abolishing heart disease.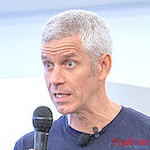 Dr. Eisen said that he had tried to connect with him many times. As a matter of fact, he spoke to Dr. Esselstyn's son, Rip, who was a firefighter based in Austin, Texas. He pointed out that Rip performed this intervention with local firefighters. They all took a bet one night to find out who had the lowest cholesterol and some of them were in dire straits, very sick, elevated cholesterol, and lousy family history. So, Rip told them, "look, guys, we can beat this, follow my father's diet."
"I've been basically pressuring his son Rip, to come down here to the Valley and see if we can infiltrate the culture with good tasting food that's not going to kill you," Dr. Eisen told Mega Doctor News.
But as he said, the prevailing thought around here was that our genetics are predetermined. That by the time we get to 60 our body is meant to fail. "We develop all these chronic diseases, and now you can see from the freeway all of these brand-new dialysis centers, and it's just sickening," he said. "The body is not made to break down once it hits the 50-60 range. But as we grow increasingly sick at a younger age, our longevity is heading in the wrong direction. Simply blaming genetics is not the option."
"The body is not meant to fall apart, and I think that's the essence of what Dr. Esselstyn stressed on. We are not made to hit a certain age and die," Dr. Eisen said. According to the CDC, data now shows that in 2015 and 2016our life expectancies are dropping because we are getting sicker younger. "My wife is a pediatrician. She is seeing 12-year old patients weighing 200 pounds… 250 pounds. When you're that young with that much disease burden, bad things are going to happen at an earlier age. We've got to absolutely stop that in this community," he said emphatically.
Besides, he said, that in medicine, just as Dr. Esselstyn stated, the next big thing is not going to be a drug, procedure, or surgery. It's only food. "In medical school, part of the correct answer was to mention lifestyle intervention but focus on the prescription/surgery as the solution. The system cannot support itself at the pace/direction we're heading. Lifestyle interventions need to be the focus of our approach."
He continued, "I find myself discussing weight loss via lifestyle approaches – such as Dr. Esselstyn's and others –with the patient as much as the orthopedic concern, because… it all ties in. I'm seeing increasing young patients with knee concerns for which I have to inform them that weight loss is paramount and perhaps, the solution for their concern."
Do you have an additional comment for Mega Doctor News readers?
Dr. Eisen: "I think the answer is just as simple as following with Dr. Esselstyn diet, read some of his books. In fact, I tell patients, hold on to the books, go to YouTube, get some free information. It's all there ready for you to absorb and start by making simple changes."