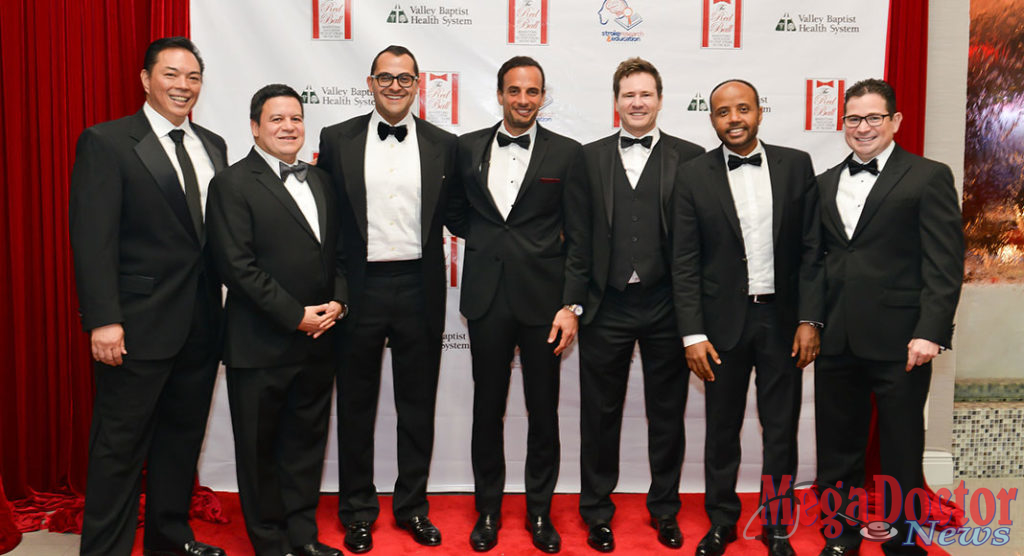 Mega Doctor News
Rio Grande Valley – The Fifth Annual Red Ball to benefit stroke education and research in the Valley will be held on Saturday evening, April 27, 2019, at the Venezzia, located at 5 Event Center Blvd., in Brownsville. 
The black-tie event will be an elegant evening featuring dinner and musical entertainment. In addition, there will be a celebration program to honor Valley residents who have survived stroke.
"Stroke is the fifth leading cause of death in the United States and the number one cause of disability in the world," said Dr. Ameer E. Hassan, DO, FAHA, FSVIN, Head of the Neuroscience Department, Director of Endovascular Surgical Neuroradiology and Director of Clinical Neuroscience Research at Valley Baptist Medical Center-Harlingen and serves on the Red Ball planning committee. "Here at Valley Baptist, we are committed to educating the community on stroke and working to advance the treatment and research for stroke patients."
Stroke is a type of cardiovascular disease which can be caused by a blocked artery (ischemic stroke) or the leaking or bursting of a blood vessel (hemorrhagic stroke).
According to the Center for Disease Control and Prevention, an estimated 795,000 people suffer a stroke each year in the United States. In the Valley, many residents are at risk of stroke due to high blood pressure, diabetes and high cholesterol.
"The Stroke Research and Education Foundation plays a critical role in advancing the work we do here," said Hassan. "We are committed to leading the way in treating patients with neurological conditions and continue to be a focal point not just here in the Valley but nationally, for the advancements and strides we are making."
The Valley Baptist Neuroscience Institute continues to lead the way in the advancement of neurological treatments and research in the Rio Grande Valley. The Institute was the first hospital in the Rio Grande Valley and south of San Antonio to achieve Comprehensive Stroke Center Certification in 2016 by DNV Healthcare. It was also recognized by the American Heart Association/American Stroke Association with the "Elite Gold Plus" award for its fast response time in treating stroke patients.
Proceeds from the Fifth Annual Red Ball will benefit the local educational efforts of The Stroke Research and Education Foundation.