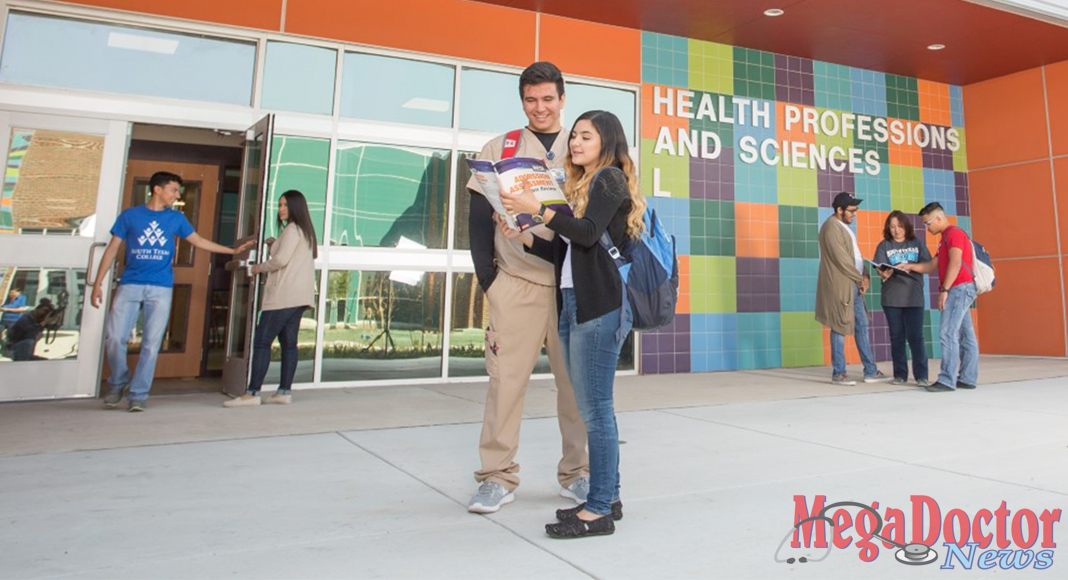 Mega Doctor News
- Advertisement -

RIO GRANDE CITY, TEXAS  (April 2, 2018)–South Texas College's (STC) Starr County Campus will celebrate the opening of its newly constructed Health Professions and Sciences Building, library and additional building expansions with a ribbon cutting ceremony on Thursday, April 5, 2018.
The community is invited to view the state-of-the-art facilitates that will provide students with the labs and training equipment needed to succeed in competitive science, technology, engineering, and math (STEM) career fields.
South Texas College Board of Trustee Rose Benavidez says this ceremony represents a promising future for the community.
"Our community has always stood strong in its belief in the power of education and the ribbon cutting is a testament of their commitment to South Texas College and a celebration of how together we will transform lives for future generations to come."
The new construction includes the Health Professions and Sciences Building and a new library. The Student Services and Activities Buildings were also expanded.
Starr County Campus Administrator Dr. Arturo Montiel says it is all to benefit students and their families.
"Parents of Starr County demonstrated their support for higher education through their votes to approve the 2013 Bond Election. Now that construction is nearing completion, students can study in many occupational areas offered in the new Health Professions and Sciences Building that were not previously offered."  
- Advertisement -

The ribbon cutting ceremony will take place at the Starr County Campus courtyard Thursday, April 5, at 10 a.m. located at 142 FM 3167 in Rio Grande City. 
B-roll of the ceremony will be available upon request; please contact Eric Vasquez at 956-872-6437.  
Students interested in classes located at the Starr County Campus and other locations can view a complete listing of upcoming classes available atSouthTexasCollege.edu/academics/courses/.