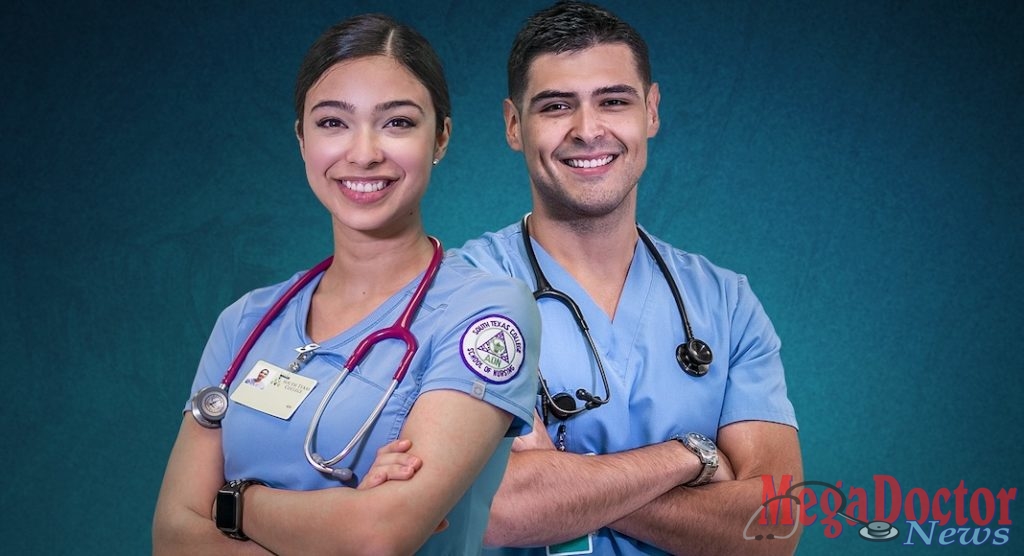 Mega Doctor NEWS
McAllen, TEXAS – South Texas College to recognize the first cohort of RN-to-BSN students set to enter the college's much anticipated Bachelor of Science in Nursing degree. 
Campus administrators and faculty from STC's Nursing and Allied Health Division will announce the start of the BSN degree program on the first floor of its NAH Campus Building B located at 1901 S. McColl Road in McAllen on Nov. 25, 2019.
The BSN Program is currently in the process of selecting and enrolling the students who will comprise the initial cohort in Spring 2020.
"The healthcare delivery system is becoming more complex. Patient acuity is increasing and according to statistics, between 2010 and 2030, one in five Americans will be reaching the age of 65 years old and above," said Dr. Jayson Valerio, Dean of STC's Nursing and Allied Health Campus. "Along with that aging population, there will be an increasing occurrence of chronic illnesses, so we need a highly educated nursing workforce to take care of the people within our community."
While an Associate Degree Nursing (ADN) program is tasked with instructing students on the basic nursing and technical aspects, the BSN curriculum will be focused more on leadership, critical thinking, nursing informatics, management and supervision as well as research and evidence-based courses.
The BSN program will be comprised of classes that will be a hybrid of online and traditional learning. All the courses will be conducted in eight-week minimesters, both for full-time and part-time tracks.
Due to the accelerated pace, full-time students will likely complete their BSN within one year of beginning the program while the part-time track will take 18 months to complete.
The offering of the RN-to-BSN Program at STC is a response to the recommendation of the National Academy of Medicine (NAM), formerly known as the Institute of Medicine, which is calling for a significant increase in Bachelor-trained nurses by the next decade.
NAM is recommending at least 80 percent of nurses in the workforce to be baccalaureate prepared by 2020.
STC initially held a media event in 2017 with Valley lawmakers announcing the passage of Texas Senate Bill 2118 during the 85th Legislative Session, which authorized public junior colleges to offer baccalaureate degree programs in the fields of applied science, applied technology, and nursing.
Nearly three years later, the program has been approved by its accrediting agency, the Southern Association of Colleges and Schools (SACS) for authorization as well as by the Texas Higher Education Coordinating Board and the Texas Board of Nursing to begin the BSN by spring 2020.