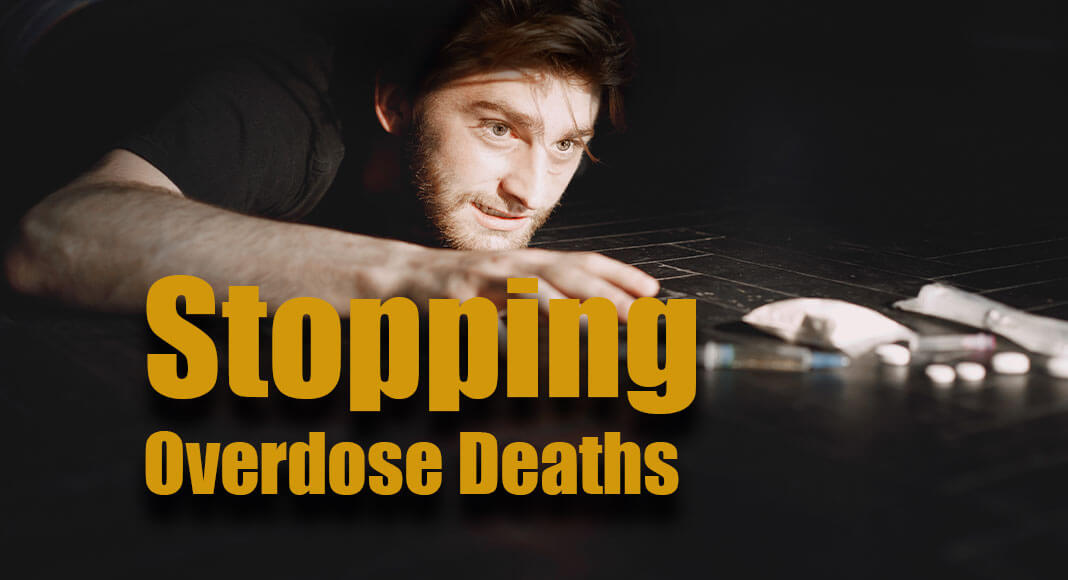 Mega Doctor News
- Advertisement -

AUSTIN, Texas – As an alarming number of Texans die from overdosing on illicit opioids laced with fentanyl, physicians advise lawmakers to consider new approaches to tackle the problem. These include easing barriers to medical treatment for patients suffering from chronic pain, improving access to the overdose-countering drug naloxone, and legalizing fentanyl test strips.
"There are three main sources to the opioid-overdose crisis," said C.M. Schade, MD, a member of the Texas Medical Association (TMA) and former president of the Texas Pain Society (TPS). "Recreational use of street drugs, unintended misuse of drugs by patients who are suffering severe or chronic pain, and drug addiction."
Dr. Schade testified today before the Texas House Committee on Public Health about the devastating impact of illegally manufactured fentanyl and offered some solutions.
The 'opioid crisis' is no longer just about prescription opioids," said Dr. Schade. He told lawmakers it is time to revise regulatory efforts to address opioid abuse.
Several years ago, government regulators tightened physicians' opioid-prescribing guidelines over concerns that some prescribing was too lenient, or that patients were abusing the powerful prescription drugs. But some physicians say these guidelines are reducing access for many patients who need valid prescription medications to manage pain.
"Physicians are hesitant to prescribe medication because of – whether perceived or actual – overburdensome enforcement actions from state and federal agencies and the accompanying public stigma associated with prescribing pain management medication," said Dr. Schade.
"When patients cannot access medication for pain relief, it creates a dangerous situation. It could drive patients to seek illicit means, such as illegal fentanyl, to try to manage their pain. This of course increases their chance of an overdose or even death," he said.
- Advertisement -

As deaths from illicit drugs are rising in Texas, American Medical Association (AMA) data show a 45% decrease in opioid prescribing in the state over the past decade.
"Illicitly made fentanyl is extremely dangerous to patients seeking relief, recreational drug users, and drug addicts," Dr. Schade added.
According to AMA, illicitly manufactured fentanyl is found in 75% of counterfeit pills and other substances. Fentanyl-laced drugs are extremely dangerous, and many people are caught off guard because street-drug makers' illicit pills containing fentanyl resemble prescription opioids. Even two milligrams of fentanyl – tiny enough to fit on the tip of a pen – can be lethal.
"When someone curiously takes a pill offered by a friend, they have no idea it could actually be a death sentence," Dr. Schade said.
To tackle the growing problem of overdose deaths caused by illicit fentanyl, TMA and TPS made many recommendations to the committee, including:
Establish a working group to revisit the current law and underlying rules for entities prescribing pain medication because the law's enforcement structure has reportedly deterred many physicians from prescribing necessary medication to their patients.
Provide more information to the public on overdoses caused by counterfeit pills laced with fentanyl. This can include public service announcements and education in schools and universities.
Pass legislation to make naloxone – a medicine that reverses overdose – available over the counter without a prescription.
Legalize fentanyl test strips, which can identify the presence of fentanyl in illicit drugs. Under the Texas Controlled Substances Act, fentanyl strips are classified as drug paraphernalia, making them illegal. Physicians say these strips can serve as an important line of defense against this deadly drug because ideally a positive test on a pill would dissuade people from taking it.
TMA is the largest state medical society in the nation, representing more than 56,000 physician and medical student members. It is located in Austin and has 110 component county medical societies around the state. TMA's key objective since 1853 is to improve the health of all Texans.
TPS is a 501c6 nonprofit organization that represents over 350 pain specialists in Texas. It is the largest state pain society in the nation.