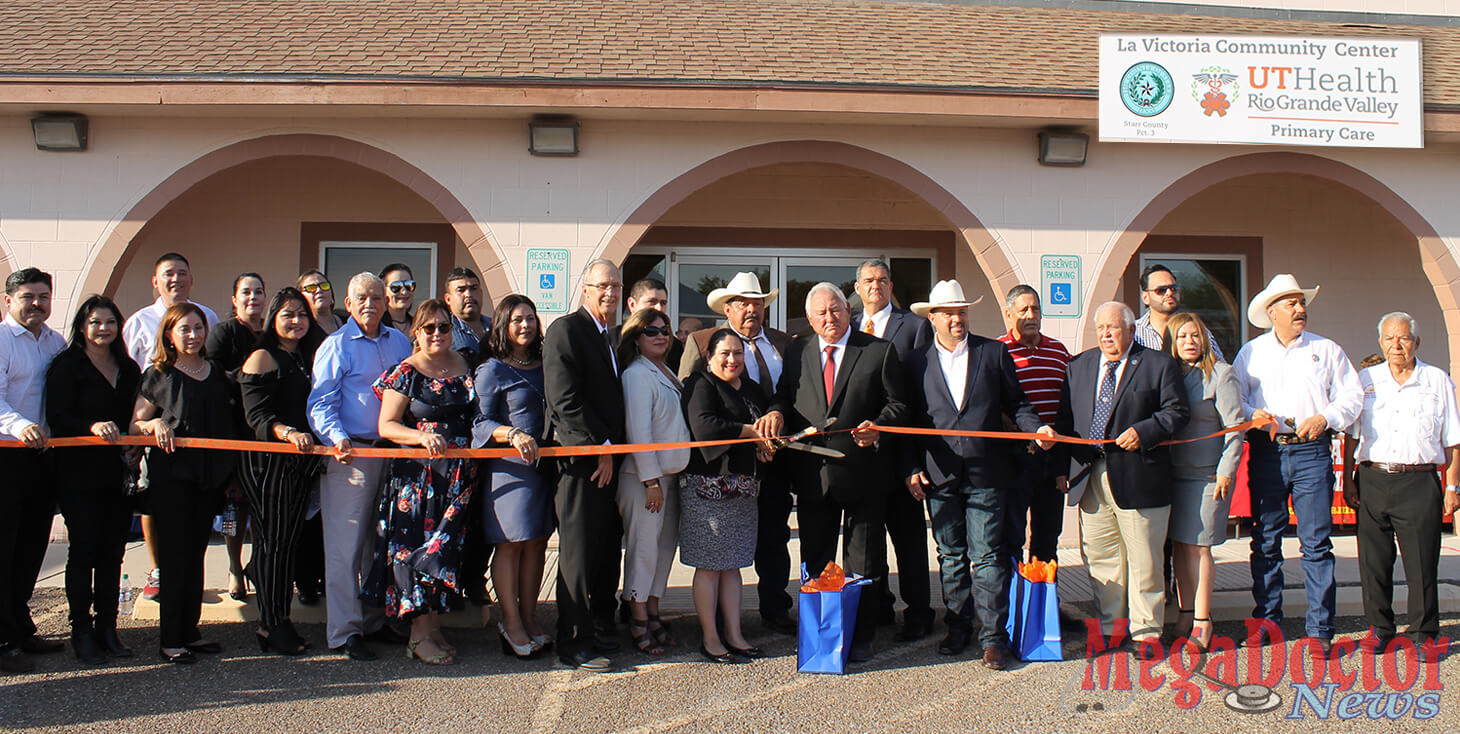 Mega Doctor News
Rio Grande Valley, Texas – The UTRGV School of Medicine continues its mission to close gaps in access to health care and expand educational opportunities for its students with its three Area Health Education Centers (AHEC).
The School of Medicine celebrated the opening of its AHEC on September 20 in La Victoria in Starr County. Other grand openings are being planned for San Carlos in Hidalgo County and at the Bob Clark Center in Cameron County.
The UTRGV School of Medicine last year received a five-year, $3.75 million grant from the Health Resources and Services Administration (HRSA) of the U.S. Department of Health and Human Services to develop the three AHECS, which are intended to:
Help increase access to primary health care in rural and underserved areas.
Develop and enhance education and training networks within communities, academic institutions, and community-based organizations.
Teach medical students and students in other health-related disciplines about the social determinants of health and health disparities.
Dr. John Ronnau, Ph.D., senior associate dean for Community Health Partnerships at the UTRGV School of Medicine, said the AHEC grant provides a tremendous opportunity for the UTRGV School of Medicine to be of service and to engage in the community, which is predominantly rural and has an underserved population.
"It's integral to our mission and it is in keeping with what the federal government, what HRSA, expects of us with this grant," Ronnau said. "This grant is the perfect opportunity to meet the needs of this community, but it wouldn't happen without a partnership, and that's the beauty of it."
The AHECs include primary health care centers operated by professional healthcare staff, faculty and students of the School of Medicine, School of Nursing and the College of Health Professions. All three schools are developing curriculum for students that will include offering credit for their work in the clinic and will develop a pipeline program through which high school students interested in healthcare-related fields can receive training.
Adrian Barrera, a second-year medical student from Starr County, said he is pleased to see the AHEC open in Starr County. "It's a very valuable resource," he said. "As long as you can help people and bring resources to a community that really needs it – the community I grew up in – it's just really heartwarming to see."
The three AHEC facilities are being developed in partnership with Hidalgo, Cameron, and Starr counties and the County Commissioner in the precinct where the AHEC is located.
Starr County Precinct 3 Commissioner Eloy Garza, who represents the community where the AHEC is located, said the AHEC will benefit all residents of Starr County.
"It definitely will have a great impact because there is a dire need of the services in our community, especially in this area, where many of our residents are seasonal farm workers," Garza said.
He and Starr County Judge Eloy Vera emphasized to those who attended the grand opening that the center is for the community. "This clinic is not for us," Vera said. "It is for all of you."
Rose Benavidez, president of the Starr County Industrial Foundation, also provided words of support for the center. Starr County Commissioners and other officials were in attendance. The center, located at 532 Gabriela St., will operate two days a week, but Ronnau said those involved in the AHEC hope to expand services to five days a week over the next few years.