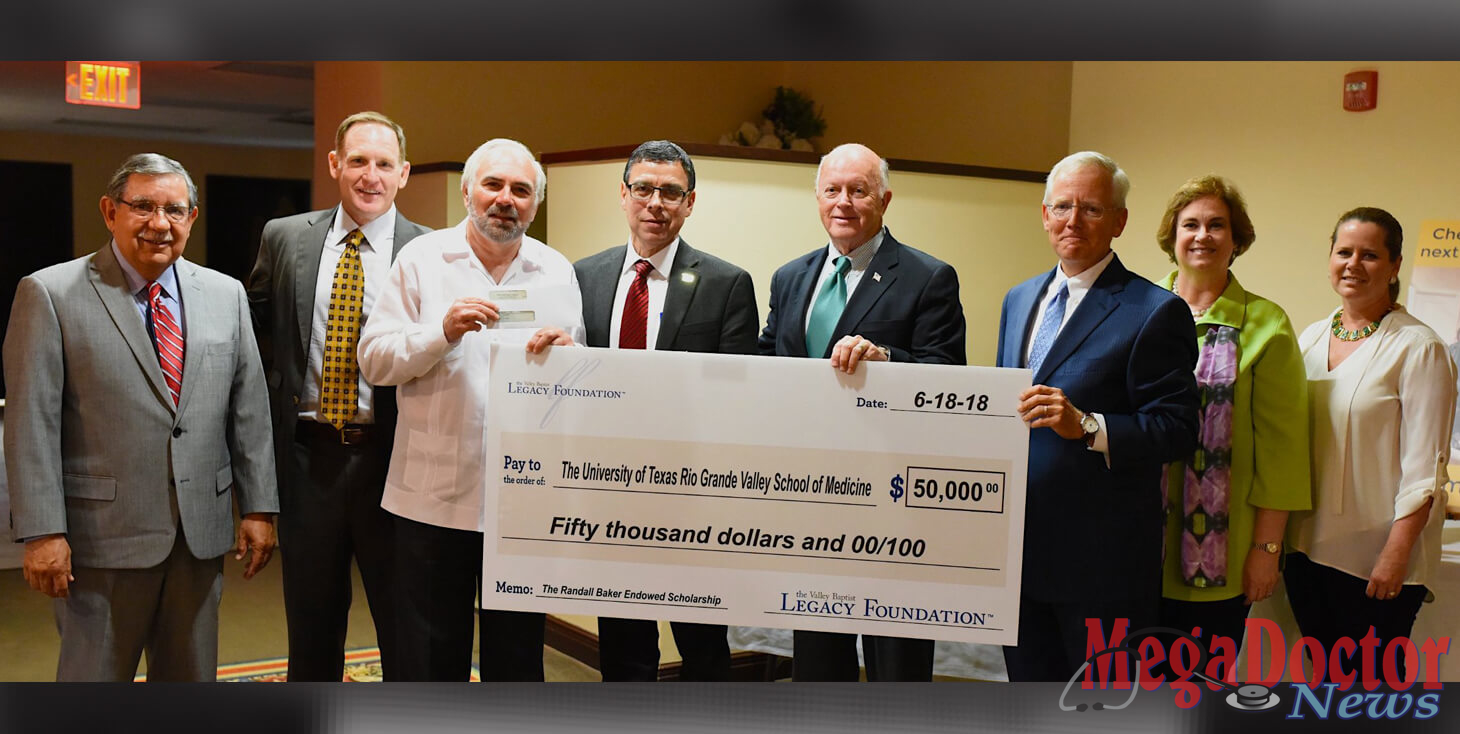 Mega Doctor News
- Advertisement -

By Jennifer L. Berghom
Harlingen, Texas – The Valley Baptist Legacy Foundation has established a $50,000 endowed scholarship in honor of the foundation's former executive director, Randall "Randy" Baker, who retired from his post on June 30.
The Randall Baker Endowed Scholarship will support students at The University of Texas Rio Grande Valley School of Medicine who declare an intention to specialize in psychiatry, neurology or a related field in the neurosciences.
Since medical students declare their intention for specialization by the third year of study, Randall Baker scholarship recipients will be third- or fourth- year medical students who also demonstrate a commitment to practice in the Rio Grande Valley upon completion of their residency programs. Preference also will be given to students originally from the Rio Grande Valley.
"We are grateful to the Valley Baptist Legacy Foundation for this generous gift," said Dr. John H. Krouse, executive vice president for Health Affairs and dean of the School of Medicine at UTRGV.
"Part of our mission is to educate a workforce of physicians and scientists for the Rio Grande Valley through high-quality professional and graduate degree programs in the biomedical sciences," he said. "This scholarship will alleviate for our students the financial burden of medical school."