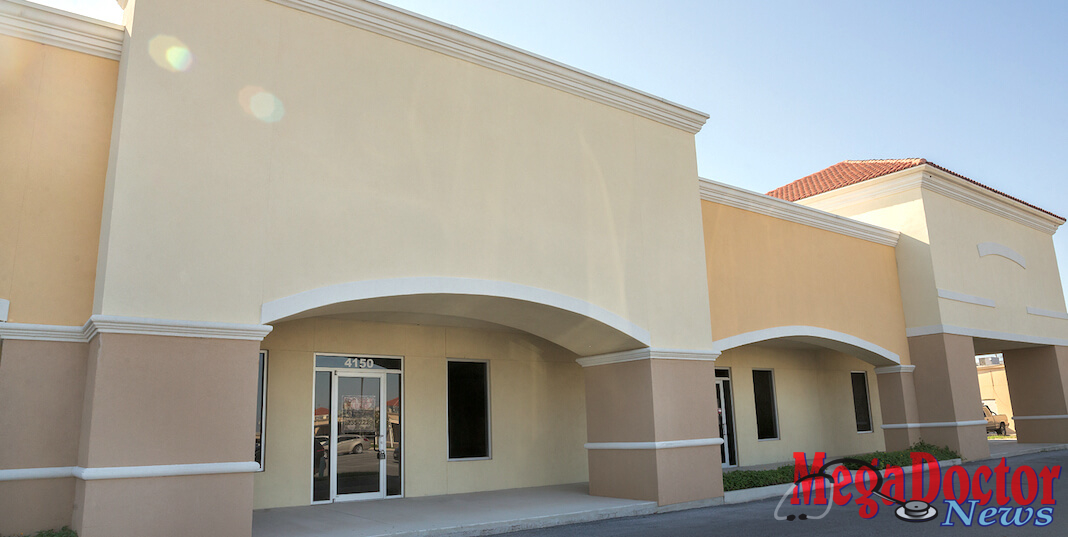 Clinic features 27 exam rooms, including eight pediatric exam rooms and one procedure room
By Jennifer L. Berghom
- Advertisement -

Mega Doctor News
Edinburg, Texas – June 14, 2017 – The University of Texas Rio Grande Valley School of Medicine is planning to open a pediatrics clinic soon, to help meet the needs of specialty pediatric care in the community.
The goal is to fill in gaps in access to specialty care for children for subspecialties like neurology or pulmonology.
Families often have to travel to San Antonio, Houston or Corpus Christi to seek treatment for their children, said Dr. Robert Nelson, senior associate dean for Faculty Matters and chair of the Department of Pediatrics for the UTRGV School of Medicine.
"Many parents can't afford the time off, or don't have the transportation to do it," Nelson said. "We're excited about helping meet the needs of children in the Valley."
UTRGV recently used $544,000 it received in Permanent University Funds (PUF) to purchase an existing shell building at 4150 Crosspoint Blvd. in Edinburg, which will house the clinic. The sale was finalized in May, said Mark Saenz, chief real estate and space planning officer for UTRGV.
"From this facility, the School of Medicine plans to offer care in pediatric pulmonology, environmental health, and pediatric subspecialties including developmental pediatrics, and pediatric neurology, and genetics," Nelson said.
- Advertisement -

The clinic will allow Dr. Humberto Hidalgo, clinical associate professor in the School of Medicine's Department of Pediatrics and a pediatric pulmonologist, to expand the pediatric lung clinic he manages, as well as provide space for other subspecialties. "It also will be used in the future to train medical residents and medical students," Nelson said.
The School of Medicine is actively recruiting physicians in various pediatric subspecialties. "We are targeting the specialties that we need for the residency, or ones where there needs to be increased capacity in the Valley," he said.
The approximately 9,000-square-foot facility will include:
27 exam rooms, which include eight pediatric exam rooms and one procedure room.
Reception area.
Waiting area with a children's play and reading Nook.
Nurses' stations.
Physicians' work area.
Conference room.
Laboratory.
Injection prep room.
Two private consulting rooms.
Restrooms.
Storage.
A staff breakroom.
UTRGV has hired McAllen-based Boultinghouse Simpson Gates as the architect; Spawglass is the general contractor.
Juan Carlos Ortiz Jr., UTRGV facilities project manager, said completion for the pediatric clinic project is projected for September 2017. MDN